December 2, 2014
Christmas Cash GIVEAWAY!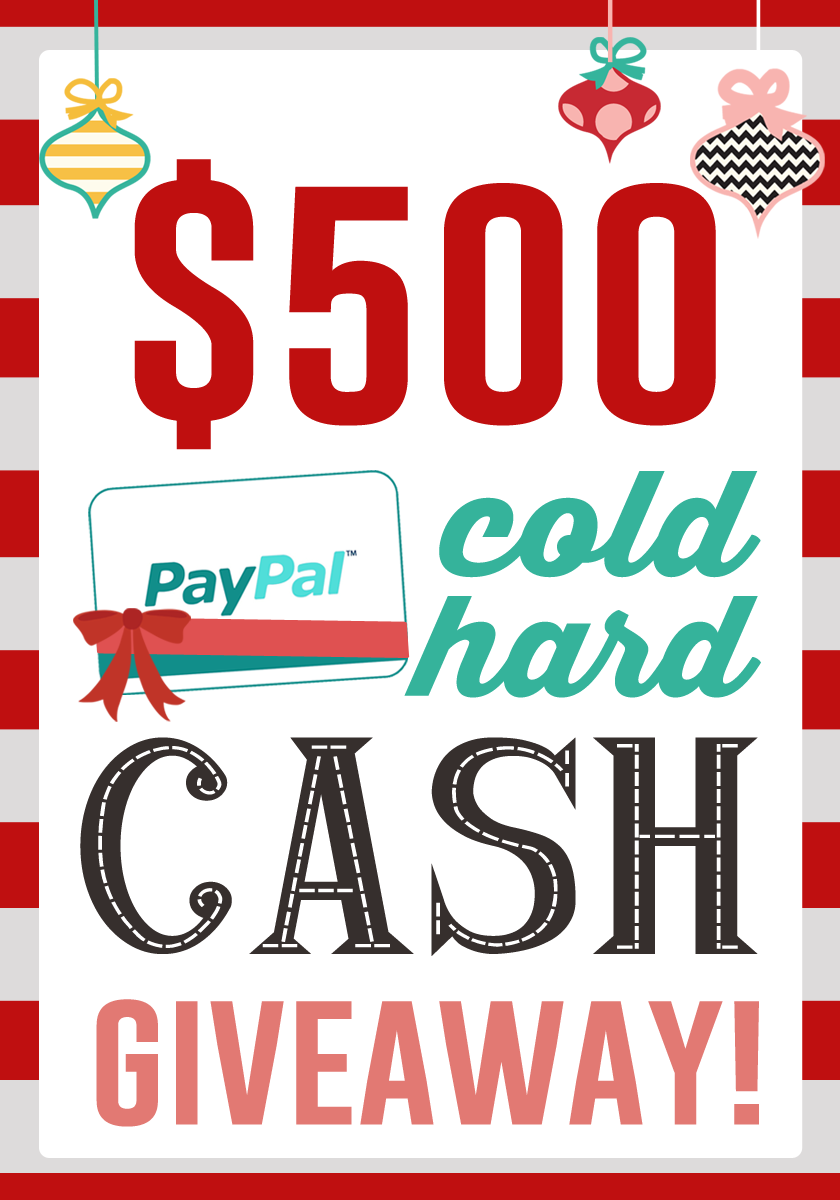 What if you had $500 cash to spend on anything you wanted this holiday season? Gifts for family and friends, even something you might need for yourself! We can help!! We'll add a little extra holiday cheer to your gift giving this year by offering a giveaway today for some cold, hard cash! That's right, $500 in cash via Paypal will go to one lucky winner! Yippee!!
Follow directions on the giveaway widget to enter. Good luck!
You Might Also Like These
Related Articles
Recent Articles
December 1, 2014
Love looking at Christmas decorations? Get ready to race your friends to find the best Christmas lights in this couples' scavenger hunt!
November 30, 2014
Don't miss out on this AWESOME Cyber Celebration Sale!!
November 29, 2014
Your FREE December LOVE calendar is here. Are you ready for a whole month of intentionally loving your spouse? Just print it off and complete the little romance tip each day!
November 28, 2014
TONS of resources to help you keep CHRIST in Christmas! Including Christ-Centered Christmas: Music, Decor, Books, Movies, Advents, Crafts, Coloring Pages, Treats, Gifts, Traditions, and MORE!