BRING BACK THE Summer Romance
With summer just around the corner, it's time to bring on the sunshine and some hot summer lovin'! If you are looking for romantic things to do with your spouse, we've rounded up 10 flirty dates for some hot summer romance. Get ready to kick things up a notch with these romantic date ideas. Prepare yourself for some hot summer days followed by many spicy nights!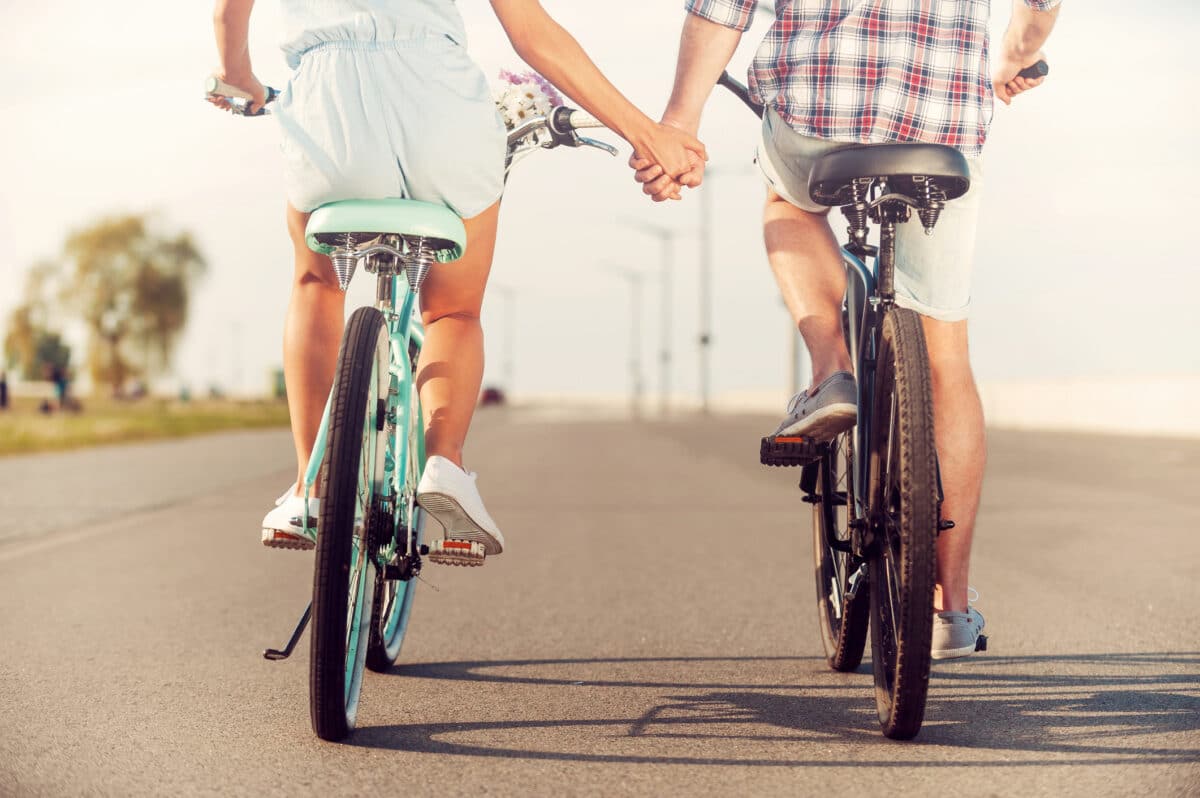 FUN & Romantic SUMMER Date Ideas
1. Sunrise to Sunset Date: What can be more romantic than watching the sunrise and sunset wrapped in your lover's arms? This date is so simple yet so sweet. Using the amazing printables provided, you'll begin your date with a sunrise picnic breakfast complete with simple tasks to add to the romance. Finally, you and your spouse will end the date by painting the gorgeous sunset together. SWOON!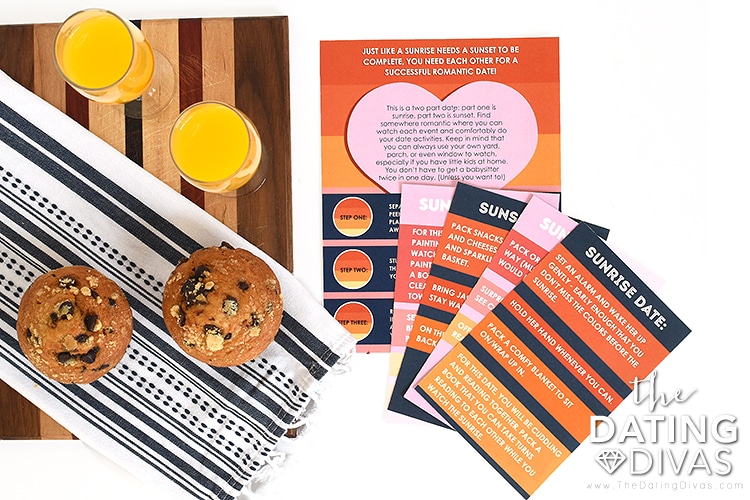 2. Romantic Scavenger Hunt: This date has you planning a romantic scavenger hunt for your spouse that eventually leads to a romantic picnic for two. What else is your spouse hunting for? You! The best part about this date is that the clues are already done for you. All you need to do is set up the picnic, print out the clues, hide them around your house, and wait at your romantic picnic spot. There are also blank clue cards provided if that is more your style!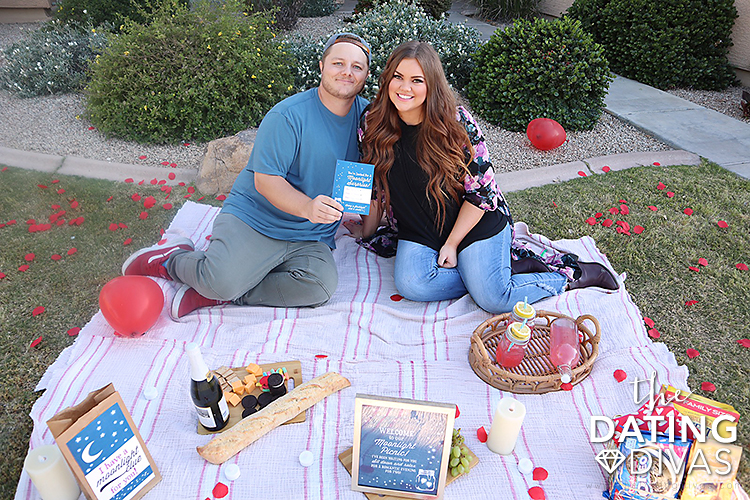 3. How Many Licks? Sexy Summer Game: Talk about romantic date ideas—this sexy summer game for the bedroom is sure to heat things up! This game provides cute (and FREE) printables in the shape of cool, refreshing summer treats. However, they definitely have a spicy side! Flip them around and find various sexy game prompts for you and your spouse! Not only that, but it also provides a Tally Sheet so you can track your progress. This bedroom treat is sure to bring on the summer romance. Ooh, la la!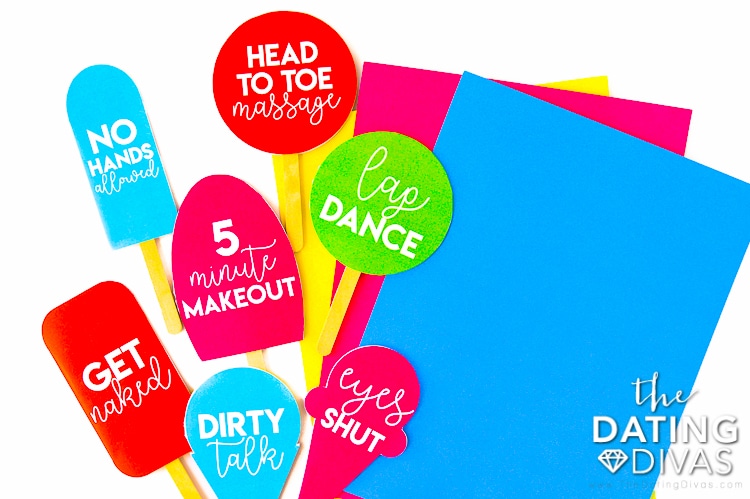 4. Gardening Date: If you're looking for more romantic things to do outdoors this summer, try this sweet and spicy gardening date! This date is the perfect chance to help the love between you and your spouse grow, and we just love the free printables. This cute date includes an invitation, a planning guide, gardening stakes, gardening jokes, and an invitation for the bedroom. So get outside and enjoy the sunshine with your honey!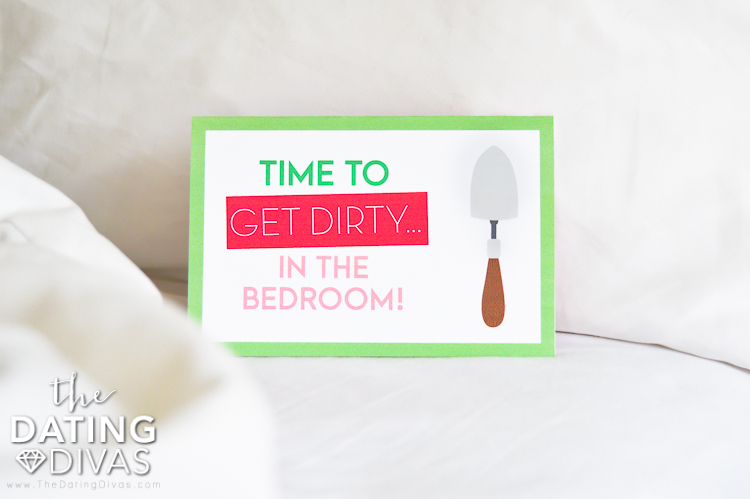 5. Skinny Dipping Date: You might want to move this date to the top of your list of hot and romantic ideas because it is a scorcher! What exactly is skinny dipping? It's swimming in the nude, which makes this a perfect activity for you and your spouse to do in the hot summer. Complete with darling printables, this will definitely be a night of romance you and your sweetie will always remember! P.S. Don't forget your birthday suit! 😉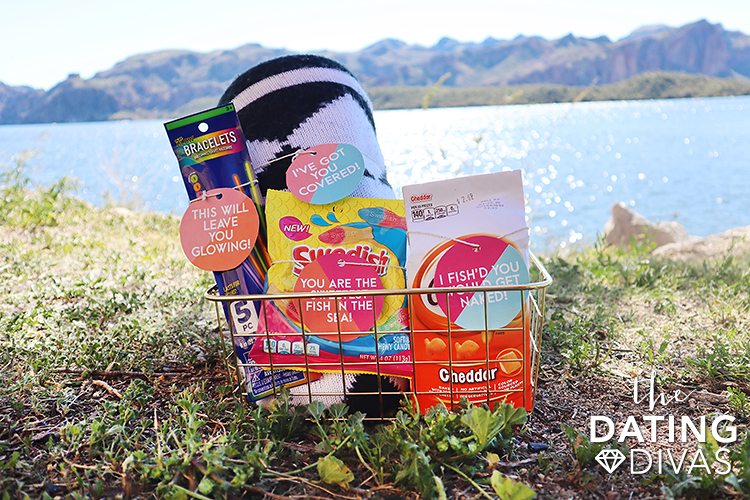 6. Hot Springs Date: It's about to get a little steamy in here with this hot springs date! Not only is this date romantic, but did you know that the hot springs' minerals boast many health benefits? Win-win! The printables include a Hot Springs Bucket List and a list of the best hot springs locations across the Western United States. What about after your swim? We've got you covered there, too, with our Steamy Bucket List for the bedroom. Ready to start crossing ideas off?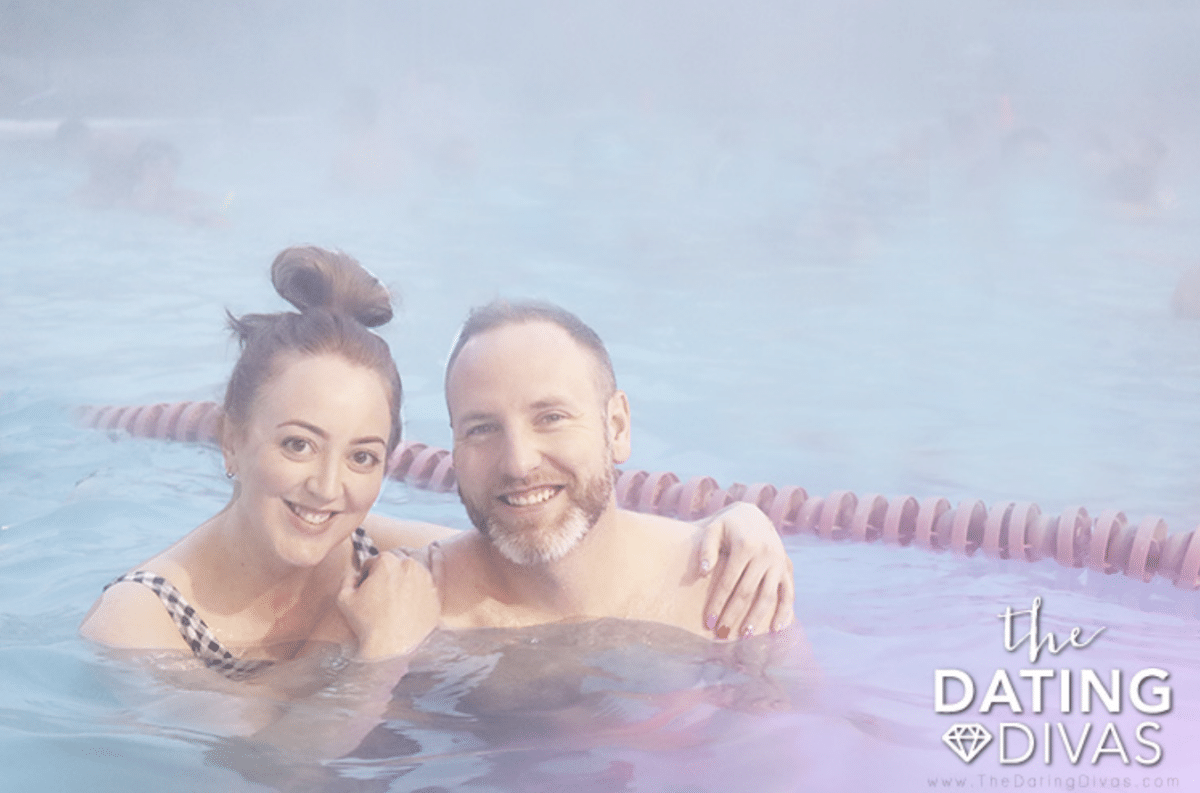 7. Homemade Ice-Cream Date: This dreamy and creamy date will have you just screaming for more! The free printables include a scrumptious homemade ice cream recipe, a rating card, and an adorable Pin the Cherry on the Cone game. In short, it has everything you need for a delicious, romantic date for two. Oh, and did we mention this date has a delightful digital invite too? Because it totally does! Yum!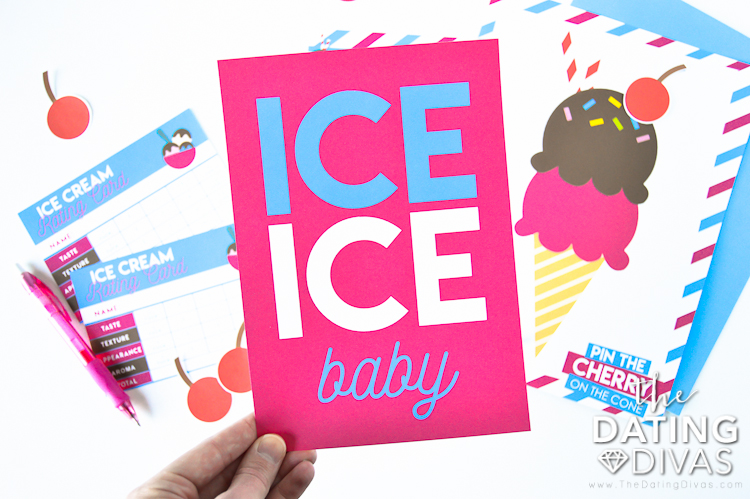 8. Backyard Romantic Camping: Ready for s'more lovin'? Then this backyard romantic camping date is for you! This camping date will be sure to please the outdoorsman in your life. The printables—completely FREE, of course—will help you plan a sexy night of romance with your spouse, even if you aren't the "outdoorsy" type! The date includes campfire story prompts, flashlight games, and sexy s'more lovin' prompts to get you in the romantic mood. This date is just perfect for a night of summer lovin'!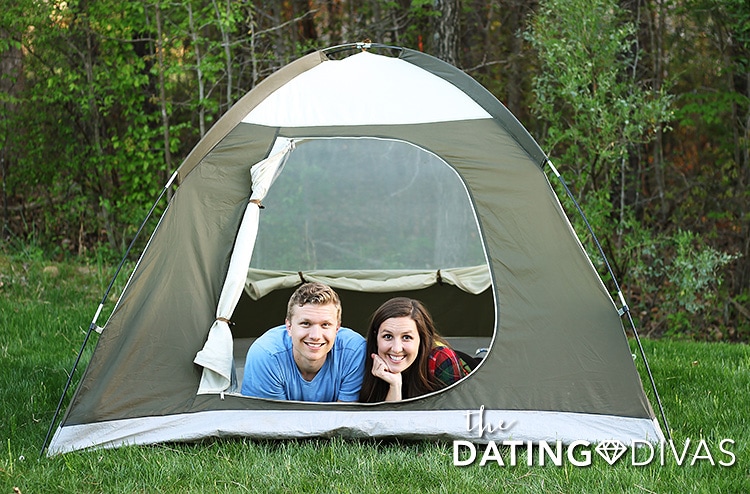 9. Take a Walk Date: Date night doesn't always have to be a big to-do, and sometimes the best romantic date ideas are the simplest. So, why not take a walk for date night? It's simple, easy, and romantic. Not to mention all of the benefits of walking with your spouse, including health benefits, physical connection, no distractions, and time to talk with your spouse. We've also included two different types of walking challenges. These are the 5 different "Things To Say" and "Things To Do" challenges.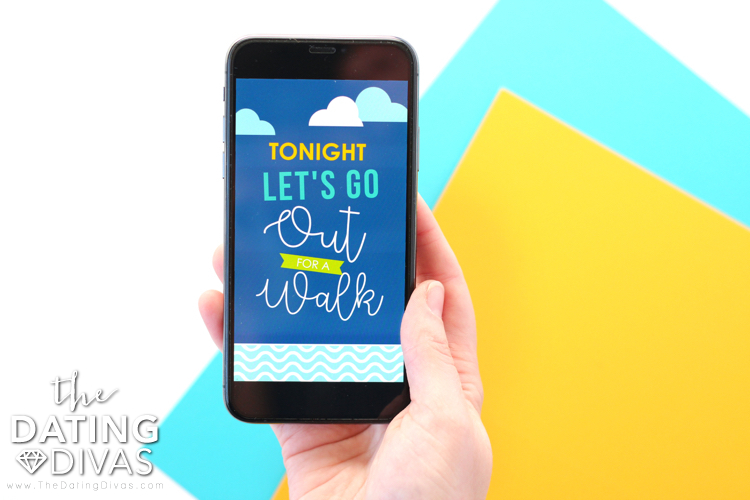 10. Star Gazing Date: Cuddling and star gazing? Yes, please! This date is the PERFECT romantic date for summer. Simply lay on a blanket in your own backyard, or head out to a more secluded location for better star visibility. This date has a constellation guide to help you and your sweetie navigate the heavens. If the clouds aren't cooperating, you can even create your own constellations with our flashlight star gazing cheat sheet. Add in some delicious s'mores, and you are good to go!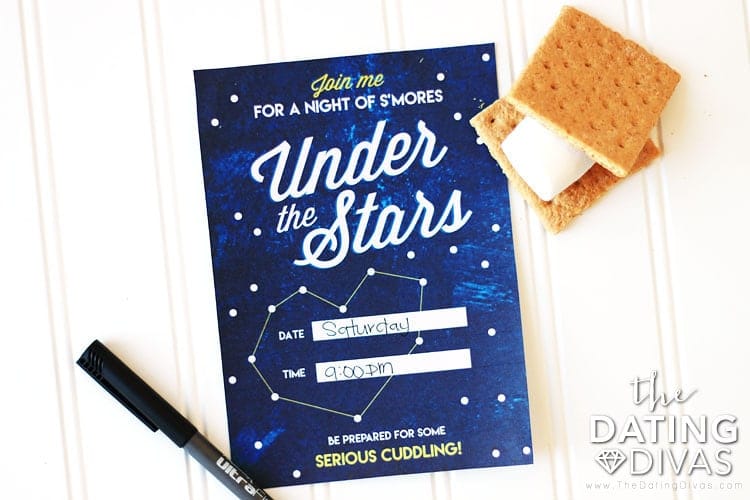 BONUS DATE – We had so much fun making this list of summer romance dates that we wanted to give you just one more!
Drive-in Movie Date: What screams summer more than going to a drive-in movie? Your spouse will just love these bright, fun printables, which include a Drive-In Movie Sign, a Snack Stand Sign, a Concession Ticket, Concession Tags, and Popcorn Boxes. Whew! So many cute printables! Simply set up a comfy place in your vehicle or truck bed with pillows and blankets, add a laptop or projector, and you are all ready to go! Take the romance level up a few notches with cuddling, kissing, and more! 😉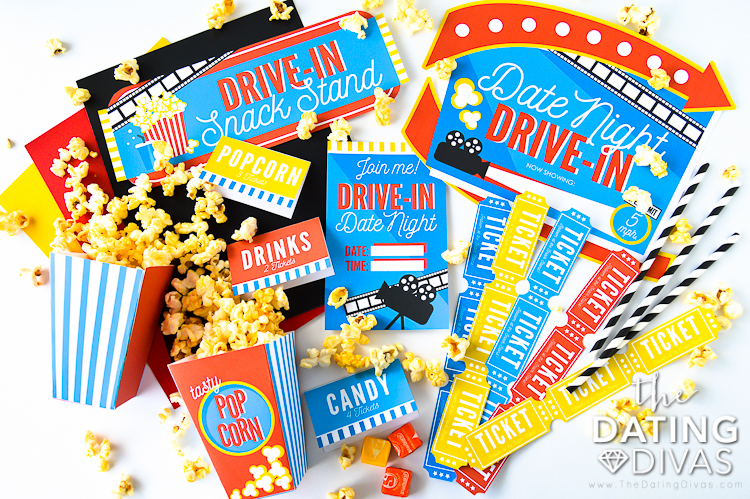 Which of these romantic ideas are you going to do first?! Luckily, you have the whole summer to try out each of these hot and spicy dates! So, what are you waiting for? You've got some summer romance to plan!