12 Days of Valentines
On the first day of Valentine's my true love gave to me…12 days of valentines ideas! Why should Christmas be the only holiday to enjoy 12 days of celebration!? Shower your man or woman with a little somethin' somethin' for 12 DAYS of Valentine's Day!? For example, a little treat or idea for each of the twelve days of valentines leading up to the big day. In other words, a whole lotta heart-themed fun! Ready to check out the goods? Let's take a look!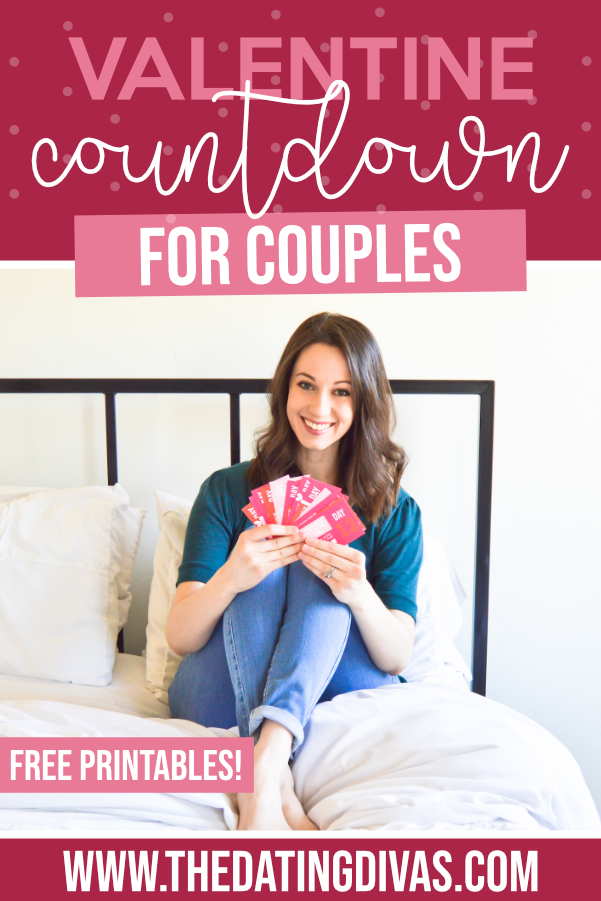 Disclaimer: This post contains affiliate links. To learn more about 'em, click here.
First of all, get ready and excited to print out these AH-dorable printables created by our own Diva Elizabeth! She totally captured the vision for our 12 days of valentines ideas.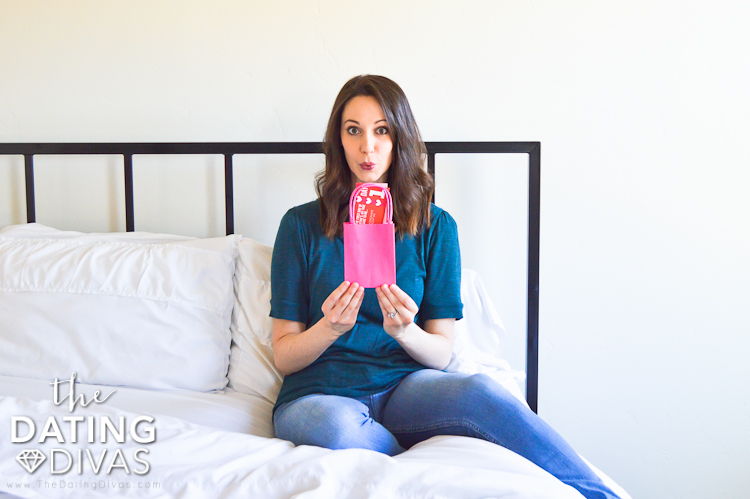 12 Days of Valentines Cards
Your twelve days of valentines printable download has everything you need to make these days a success, and assembly is super easy! First of all, you'll want to go ahead and print out the cards on some high-quality cardstock. After that, cut out the cards and make a mental note of any supplies you might need. Then get ready to get giving!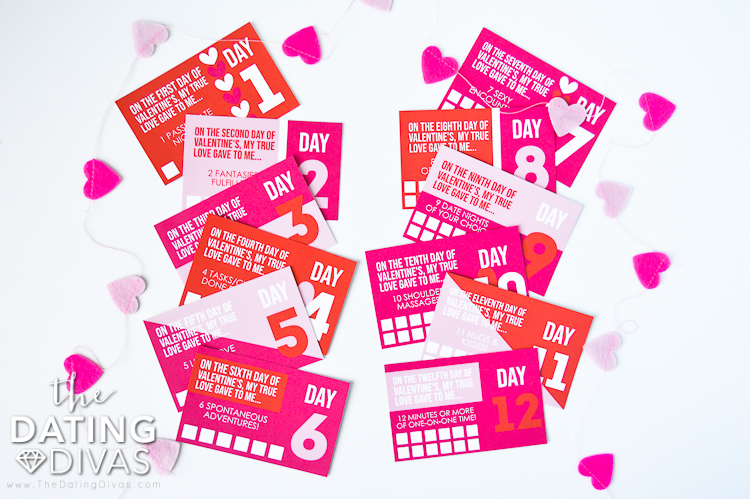 Additionally, you might consider placing the twelve days of valentines each in an envelope or gift bag and write the corresponding number on the outside!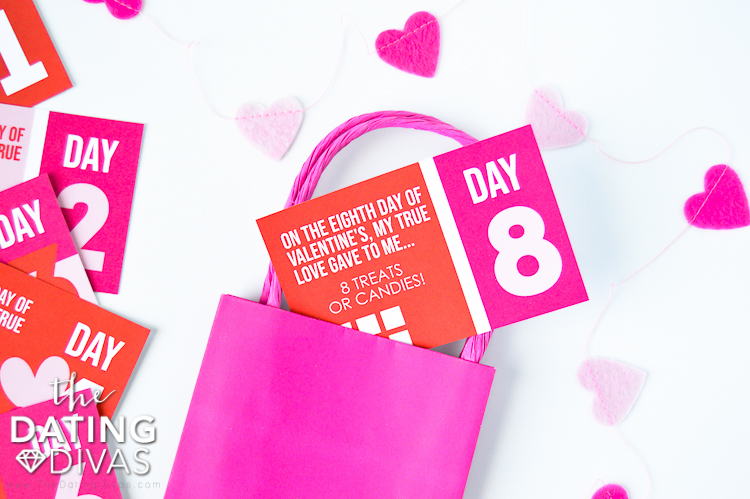 Countdown Card Ideas
After that, it's time for the fun part! Starting with 1, give him/her a twelve days of valentines card each day leading up to Valentine's Day with 12 being Valentine's Day! We promise your sweetie will LOVE the time and thought you put into this. Moreover, it's a great way to fill your love bank and show how much you care.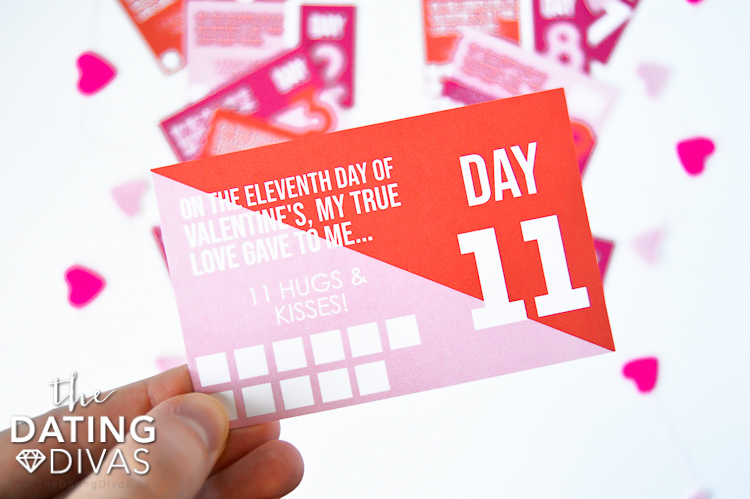 Each card has a fun little saying and a treat for that particular day. Moreover, the cards coincide with the number of the day and include fun check off spots so you can keep track! For instance, Day #3 contains three opportunities for your sweetie to have a steamy shower with you. Oo la la!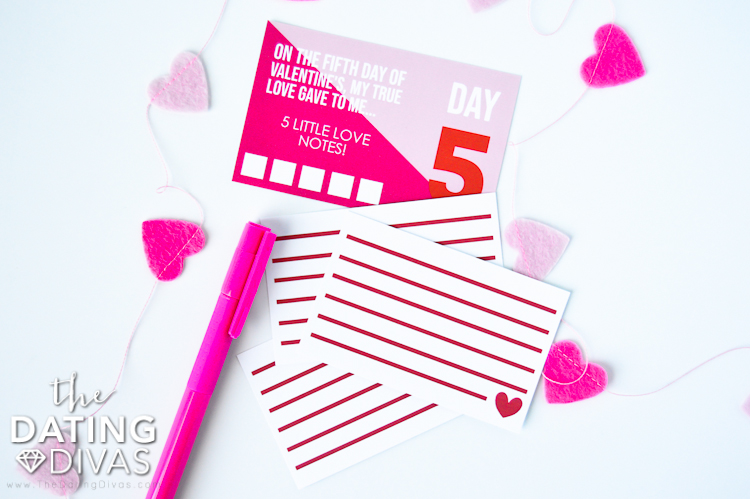 Some of the 12 days of valentines ideas and cards might include special treats like candies OR additional
printables
that you'll find attached to the
printable cards!
For example, #9 comes with 9 date night 'coupons' for your man or woman to redeem WHENEVER they choose!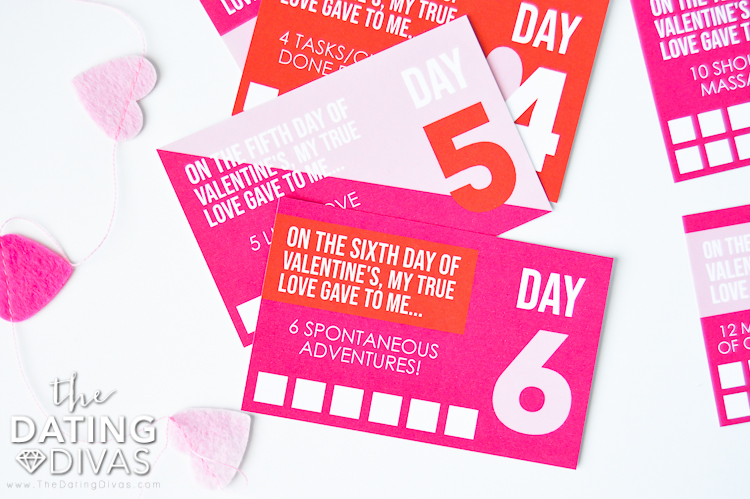 Moreover, on the bottom of the card, you can cross off or punch a hole on a number each time they redeem one of their 'coupons!'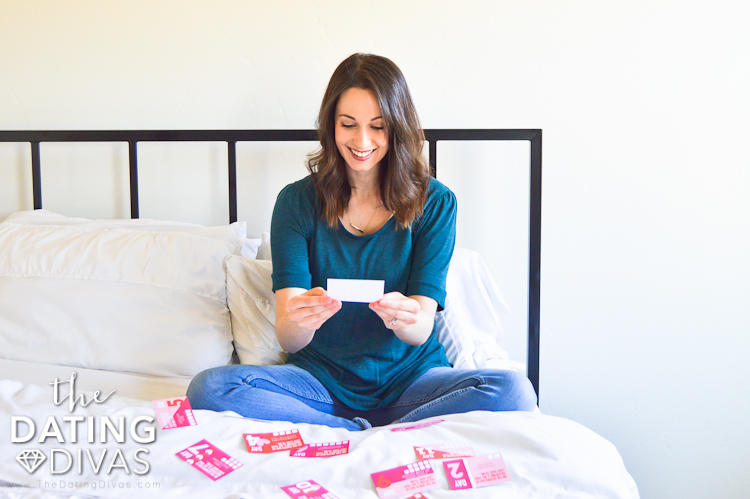 Your man or woman won't be able to escape the LOVE this Valentine's Day! Additionally, if he/she just LOVES this, then save the 12 Daytz of Christmas or the 12 Sexy Days of Christmas for the end of year festivities!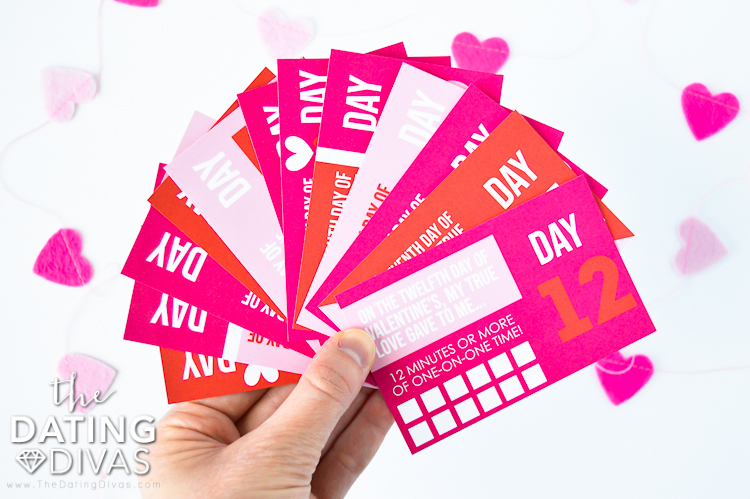 12 Days of Valentines
Printables Designed by Elizabeth Edwards Exclusively for The Dating Divas.