While a luxurious marriage retreat on a tropical island or cruise sounds lovely at any time of the year, it isn't always a possibility for couples to get the needed escape. Vacation always brings a natural clearing of the mind and somewhat of a reset on life.
If you feel like you need a little break, a spark of inspiration, or just some specific direction on improving your marriage, you're in the right place!
Next week, we're bringing you 5 phenomenal speakers who will cover a variety of topics at our second Successful Marriages Tele-Retreat!
Are you jumping outta your chair right now? Read on to get more details and reserve YOUR spot today!!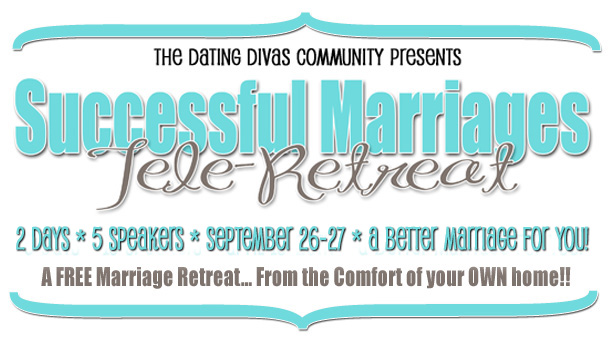 To read MORE about all of  speakers, see what their fabulous topics will be, and for ALL of the details – to get the scoop!!
**Help us make this event EPIC by pinning this post & spreading the word so that we can attract ROCKSTAR presenters every time!
**Can't make the retreat but want to hear the AMAZING speakers? Sign up to be a Diva Central member right now. ALL of the presentations will be recorded and placed in Diva Central the same day!