Valentine's Day for Every Situation
My favorite thing about Valentine's Day is that it is a day totally dedicated to love, a day to show appreciation for those you care for! Valentine's Day can be stressful but it doesn't have to be. Love can be shown in many different ways so regardless of your situation, we will help make your Valentine's fun and memorable! Whether your babe is across the globe or sitting next to you on the couch we have got you covered. Looking for a way to spice things up, DONE! Need to get excited about Valentine's after years of marriage? CHECK. Let's make this Valentine's Day one of the best ones yet!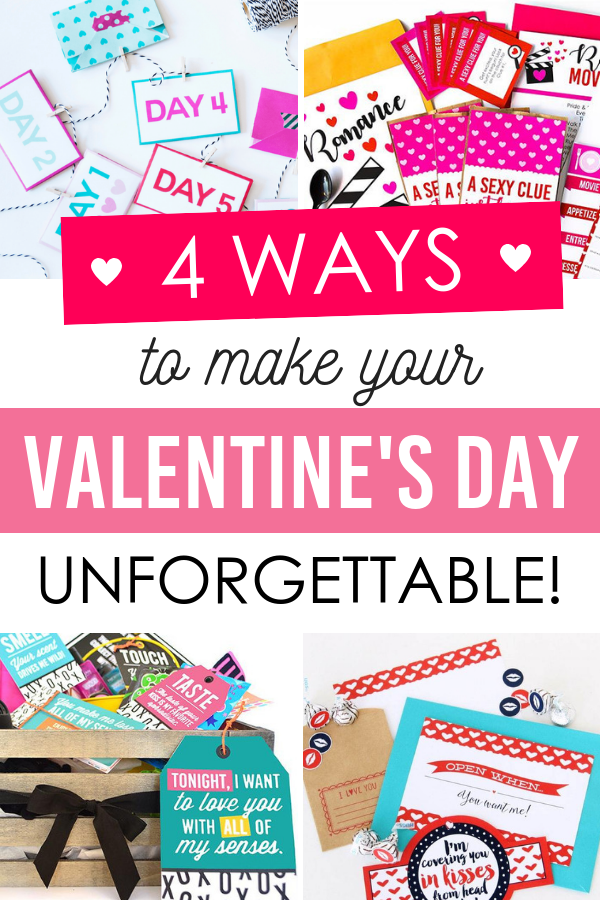 Because every relationship is different, we've got something for everyone:
Countdown Idea

Sexy Idea

Long Distance Idea

Simple At-Home Idea
These ideas are quick, easy, and SO much fun! They require minimal prep (you're welcome) and are sure to make your sweetheart feel the love!
Valentine's Day Countdown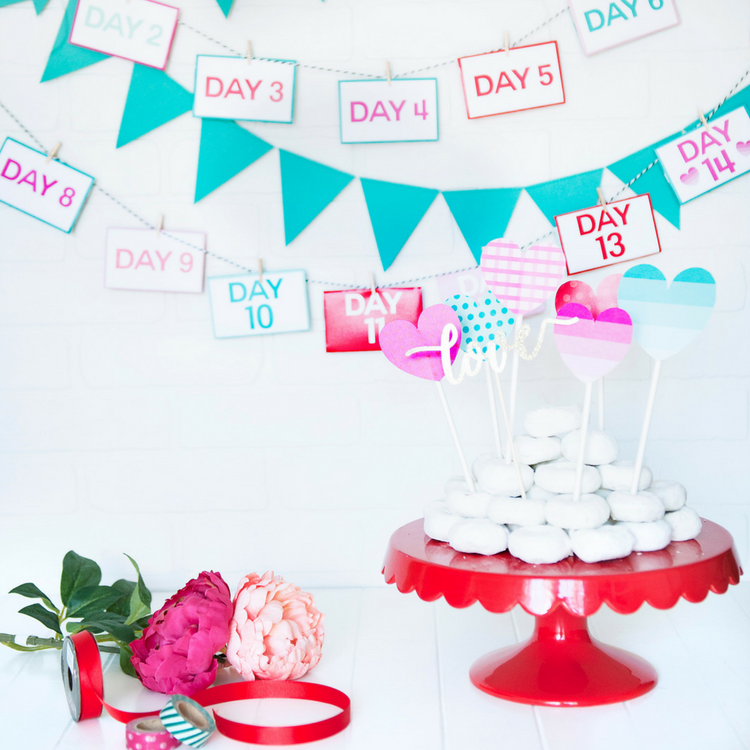 This is the perfect way to really shower your spouse with love!  If you're in a rut or are unsure of the perfect gift, try this fun countdown! It will put a twist on your usual one-day Valentines! You will get a love note, an act of service, and a romantic date for 14 days! That's 2 full weeks of love that will totally catch your babe off guard! And to make it even better, it's basically all done for you, all you've got to do is print, cut, and fold! Easy peasy!

5 Senses Bedroom Edition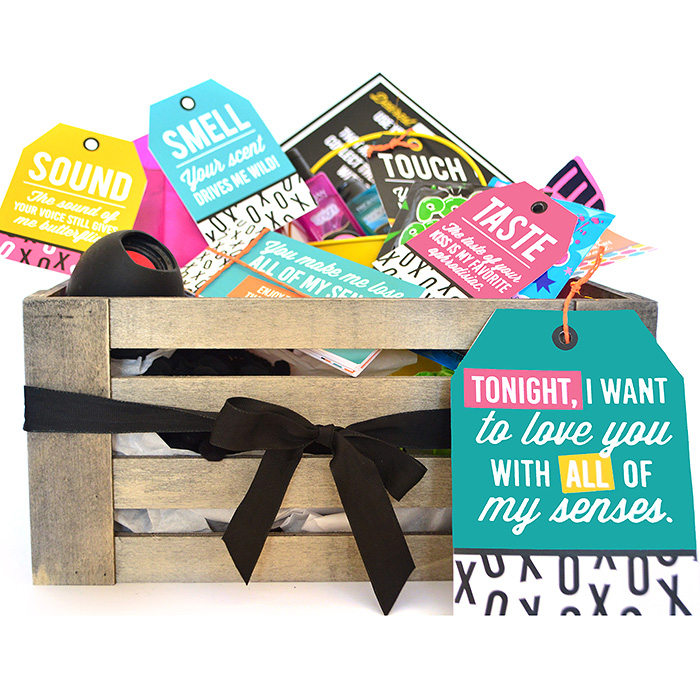 You and your babe together, makes perfect sense! However, does initiating intimacy make you nervous? Or maybe it's time to spice things up in the bedroom? Either way, this basket full of 5 ways, using your 5 senses will bring some fun into the bedroom! It's got 5 tags, one for each sense to attach to it's corresponding gift, a sexy coupon book, and a love note scavenger hunt. This gift will get your spouse excited and ready for some alone time!

Open When Letters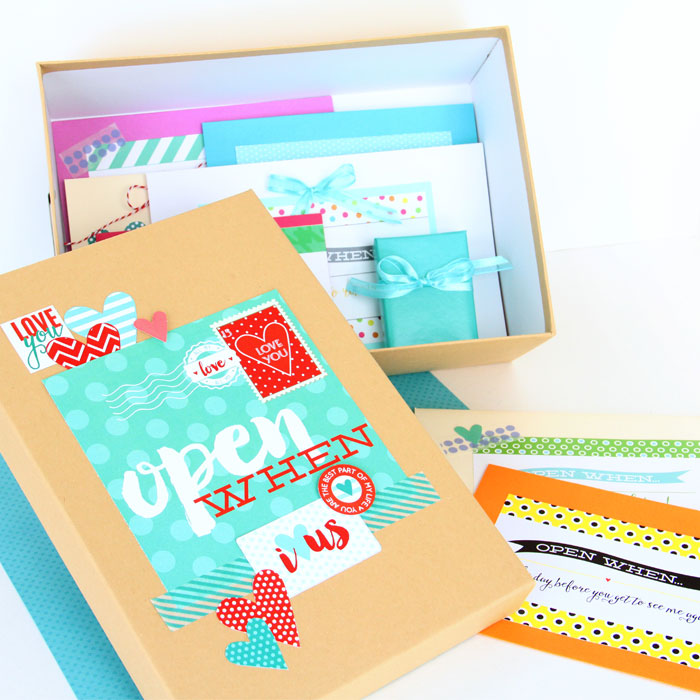 How would it be to have a letter for everything?! Babe is stressed, what about a letter saying how proud you are? Did you do something wrong? There's a prompt for apologizing and showing love. This printable kit will make sure you are set for every situation with personalized love letters! Yep, we got you covered! This is perfect for every couple, the ones living under the same roof and those in long distance relationships!

Romance Movie Date Night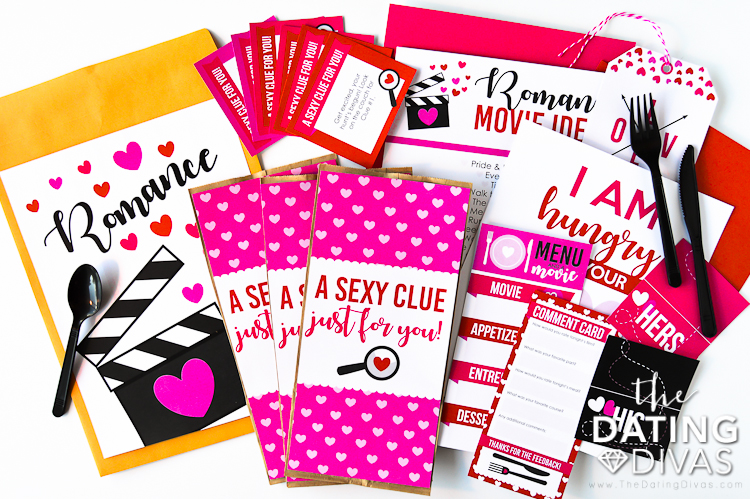 This at-home date night is so much more than the typical dinner and a movie at home. That often gets mundane and doesn't require any interaction. This kit has activities, intimacy ideas, and an adorable invite. So all you've got to do is grab some treats and your favorite lovey-dovey movie and you're set for a night of relaxation and romance! Talk about a perfect Valentine's Day!

Now there are no excuses, you have 4 brilliant ideas for a Valentine's Day that will be fun and unforgettable! There's an  idea for whatever phase your relationship is in. Plus they are easy and darling so it is a WIN-WIN! We hope you found something fitting for you and your babe and hope you have the best and most memorable Valentine's day yet!