20+ Fun Indoor Activities for Adults and Kids
Sometimes going outside or going out with the family just isn't something you have the time (or let's be honest, the patience) for. That's why we thought it would be perfect to bring together some indoor activities for families of all kinds! Everything from fun family games to play to just coloring with the kiddos.
We have rounded up some of the most amazing and fun indoor activities and fun family games out there! And the best part? They are all DIY! That's right! You can whip all of these up on your own and get playing ASAP! This list is sure to keep your family happily busy this winter or just whenever you are in need of some wholesome indoor family fun!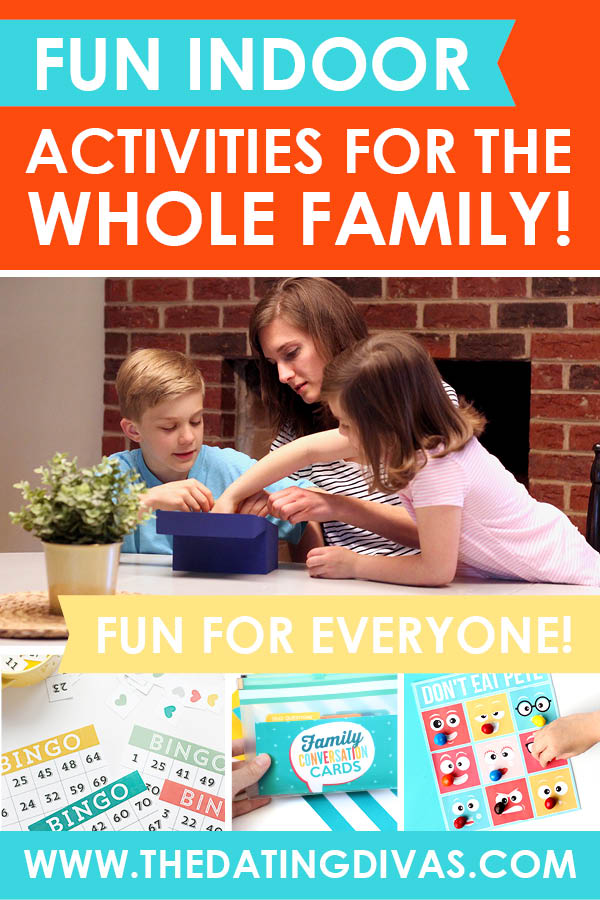 While bringing together so many different fun indoor activities, we have kept in mind the needs that different families have! There is sure to be an idea on this list that would be perfect for your family! 🙂
DIY Indoor Activities for Families
Who doesn't love playing games with their family!? It is a perfect time to bring everyone together and have some indoor family fun! This list of indoor family activities is full of fun family games to play! Whether it's a rainy day, lazy Sunday, or you're just trying to keep the kiddos sane, these DIY indoor family activities will make everyone happy and having a good time!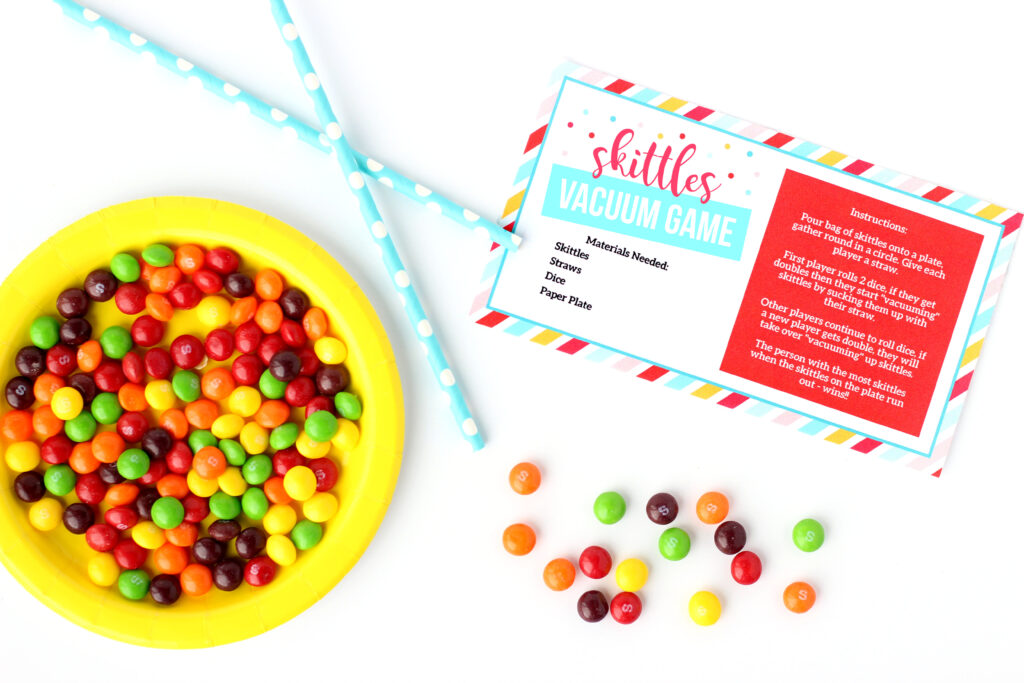 Skittle Vacuum Game- Looking for more family games to play!? LOOK NO FURTHER. Your family will get a kick out of this exciting game! AND it involves delicious Skittles. Who can say no to that?!
Disney Pictionary- This Disney Pictionary is one of my FAVORITE fun family games to play! It's time to draw up some fun with this DIY family game!
Bingo- Bingo has been a favorite of my family's for years! It's such a classic, you just have to love Bingo! This is one of the best family games to play!
DIY Family Go Fish- Always a favorite game, this DIY version is sure to please!
Disney Movie Quotes- Who doesn't love a good Disney movie!? Battle it out with some indoor family fun to see who really knows their Disney movies the best!
Family Match Game- This Family Match Game is sure to be a favorite for years to come!
Bunco- Out of all the fun indoor games, this game takes very few supplies and won't disappoint!
Bubble Gum Contest- I don't know a kiddo who doesn't love bubble gum! Who will be the bubble champion at your house?
20 Questions- How many questions will it take you to guess correctly? This is one of my favorite indoor family activities because it doesn't require any work! And on top of it, you get to learn so much about your family!
Disney Charades- Acting out your favorite Disney characters will get the whole family laughing!
Flour Game- This hilarious game will be a hit for sure! This is one of the best fun indoor games! It may get a little messy, but kids love that!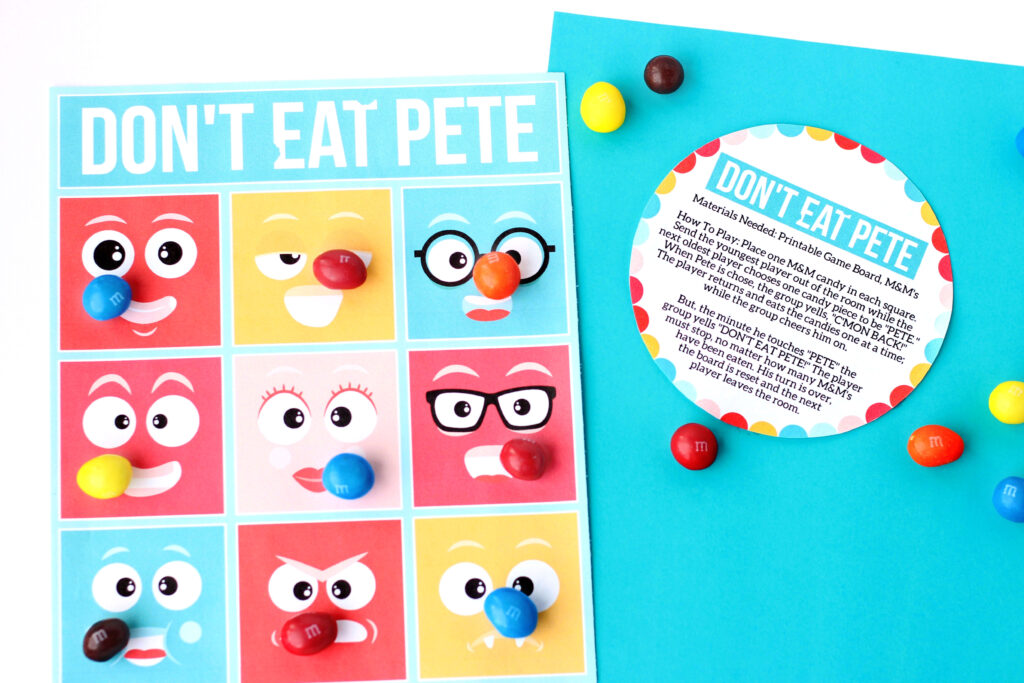 And there you have it! With all of these ideas and fun family games we have collected, there is no doubt that you will be able to have so much fun INDOORS!
Be sure to check out our Indoor Activities for Kids on a Rainy Day, and our Activities for Kids Besides Watching TV. As you can tell, we always have plenty of ideas for you. 😉