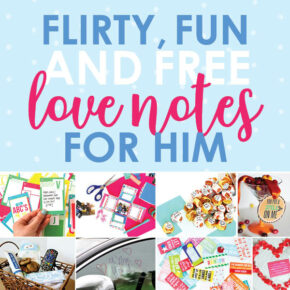 Romantic Love Notes for Him
There are a million different ways to show your spouse you love them, but love letters are definitely an easy and FUN way to do so! Giving a note to your spouse doesn't take a lot of time, but it can mean so much! Above all love notes to a boyfriend don't have to take hours and tons of effort. Simple, short love notes, funny love notes, or just cute notes for him can mean a lot!
First of all, here at The Dating Divas romantic notes are...
Continue Reading