Fun Flea market Date Idea
Did you know the term "flea market" started because the old furniture that would be brought out for sale at the French bazaars would be covered in fleas? Luckily, that's not (generally) the case these days! Flea markets are a fun activity to get you out into your local community, find antiques or handcrafted items, hunt for great bargains, and try some local food vendors. If you enjoy visiting your local flea market, then you are going to love this new, unique flea market date we have for you!
Keep on scrolling to check it out!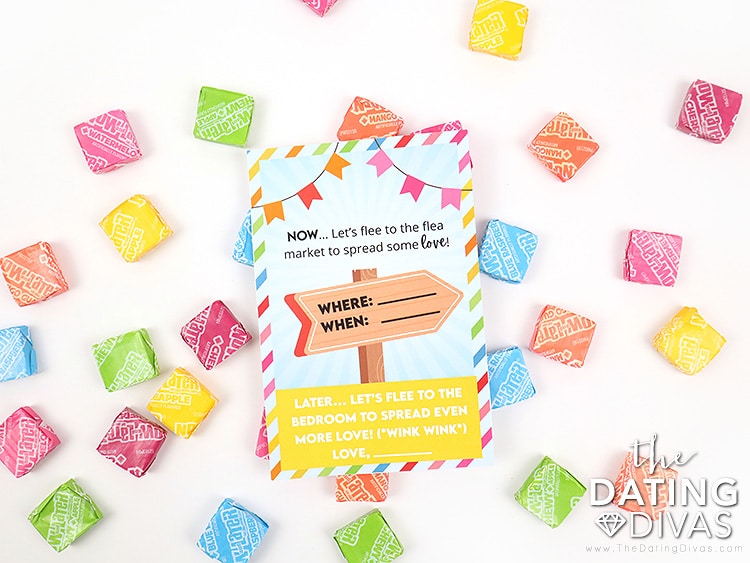 Disclaimer: This post contains affiliate links. To learn more about 'em, click here.
Why Go to a Flea Market
Flea markets (also known as antique markets) are a great place to find fun deals, and the vibe is great between people. It's important to be kind to vendors and other buyers, and we really believe that trying to make the world a better, kinder place and focusing on serving others will strengthen all of your relationships. So, with that in mind, we came up with a fun date to make the world a little better, brighter place starting small—at antique markets!
The idea for this date is to explore a flea market in your area AND give out some small gifts in the form of compliment cards and candy. Just a simple way to make someone's day!
First, look up "outdoor flea market near me." Once you find the perfect market to visit, get to shopping. Hopefully you find some great deals and unique finds! While you shop, use our adorable (and free) compliment cards to spread some sunshine with your sweetheart!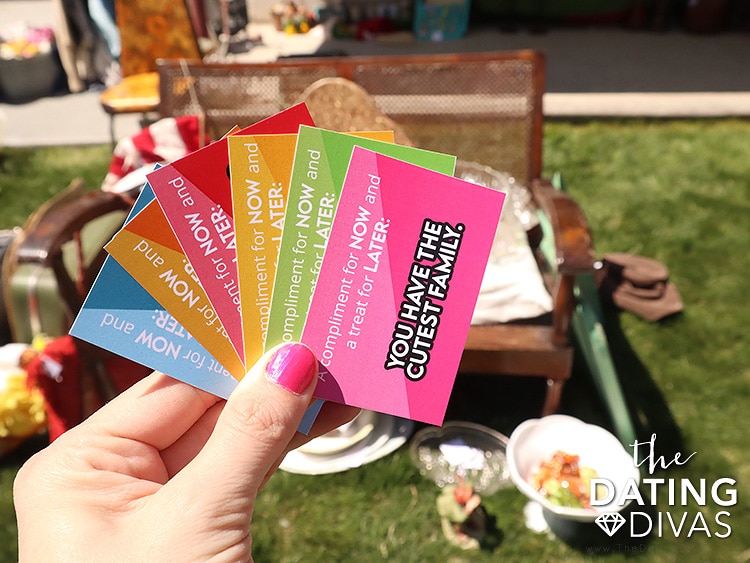 Free PrintableS
You are going to LOVE these awesome and FREE printables we have for you! All you need is a printer, some scissors, and some Now-and-Later candies. The printables include:
Invite: Start the date off right with this cute invite to a date you'll both remember.
Compliment Cards: These cute and colorful compliment cards (whoa, say that ten times fast!) are perfect for spreading some joy and candy all throughout your date!
Before you head to the flea market, sit down together to make these little gifts. You can tape a piece of candy to the back of each card or get fancy and staple a little baggie filled with candies to the cards. Each printable tag has a compliment. You will be on the lookout for the perfect person at the flea market to give each gift to. There are also a few blank cards, so bring a pen and watch for something specific that you can write down to give to someone!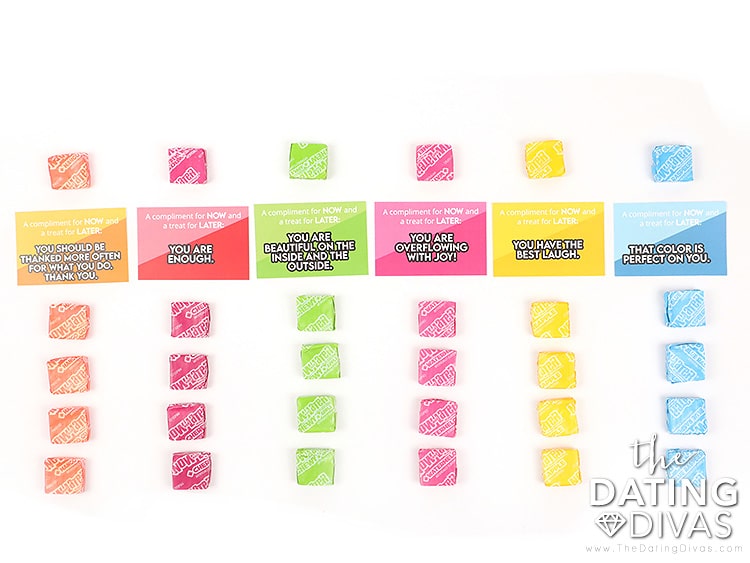 This date is a simple, unique way to feel closer to each other while making the world a little kinder place. Plus, you can search for an "outdoor flea market near me" whenever you want to do this date again. Or, try handing out the compliment cards at the grocery store, bus stop, after-school pick-up line … wherever you want!
After you've spent the day together focusing on others, it's time to focus on each other! Save a little of that sweetness for your sweetie, and see how many compliments you can give each other. Then, head back home for some one-on-one time with your love.
These simple cards and treats are sure to spread joy and sunshine in your path! Go make the world a little brighter and make your marriage a little stronger with this awesome date idea!
Hungry for more? You have to check out our Thrift Store Date!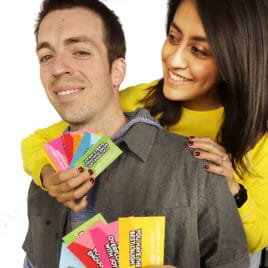 A Unique Date at the Flea Market
Printables Designed by Dawn Exclusively For The Dating Divas