Let's Talk accessories! I am a firm believer that your accessories will make or break your entire outfit. Accessories add so much to what you're wearing. They can dress up an outfit or dress down an outfit. So I am going to let you in on the SECRETS I know to helping you accessorize like a pro every time. I will also throw in some of this seasons TOP TRENDS! There are rules to your accessorizing, okay maybe not rules but guidelines.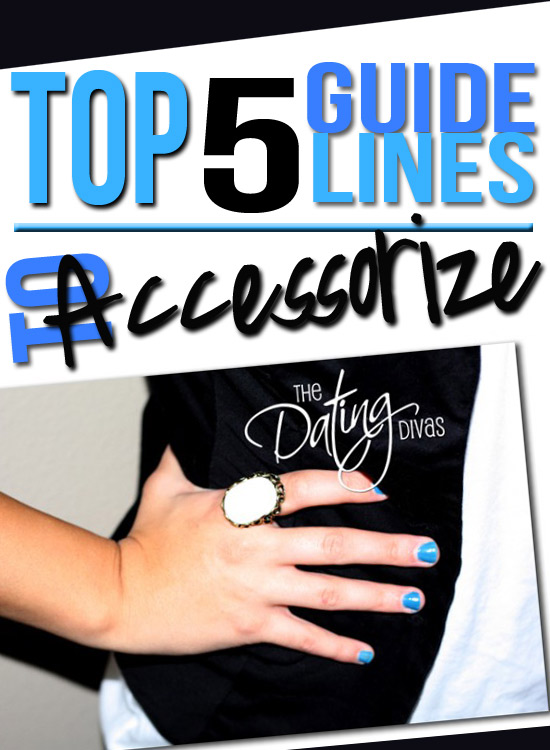 Disclaimer: This post contains affiliate links. To learn more about 'em,
click here
.
My top five guidelines are as follows……
If you wear a standout piece of jewelry (like a big necklace) then make that your focal point and keep everything else simple and small.
If you wear big earrings do not wear a necklace.
Have your "go-to" piece or jewelry something that has sentimental value to you like a pair of studded earrings or a simple pendant. These will never fail to make you feel pretty because they mean something to you.
If you wear lots of bangles on one arm don't wear an enormous stand-out ring too. It will look too gaudy.
My favorite is always wear your wedding ring. You never felt as special as the day you received that BEAUTIFUL RING, so take care of it and get it re-dipped and cleaned often so it shines and your hubby know how much you still love it and Him.
So with those guidelines in mind, here are some of-the-moment trends that you can put on your Christmas wish-list today. Right next to that pair of diamond studded earrings (a must have for every girl….and a classic) you are begging for.
Black and Gold is such a popular trend right now and the combination is spectacular. The contrast makes it really POP. Try a rockin' cuff and pair it with a flirty girly dress or blazer. You will be one Fly Fashionista.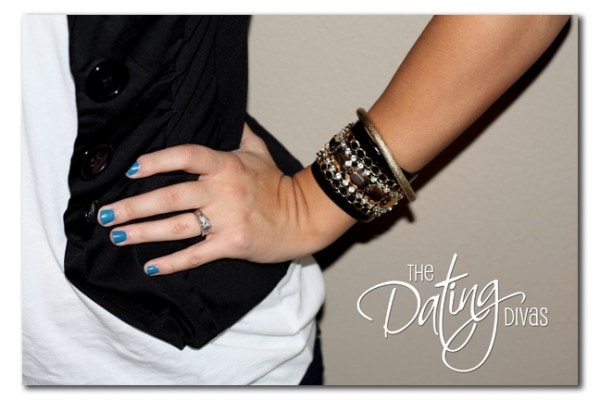 I always love big rings! I think they can make such a great statement! Lately "the bigger, the better" seems to be the way to go. These are two that I like to FLASH!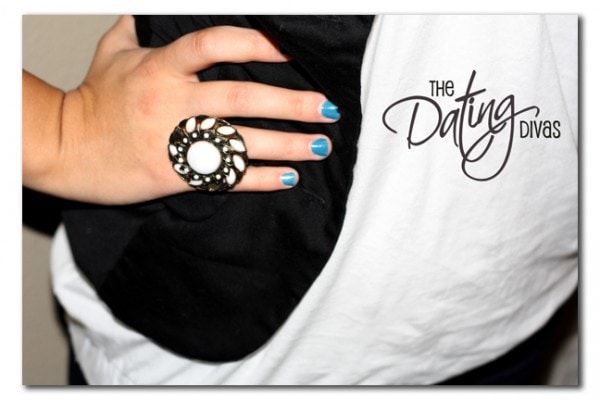 Layering your bangles or bracelets is so much fun. You can come up with endless combinations. I think a couple of layered bangles and a big ring is an easy, effortless way to look chic without going overboard.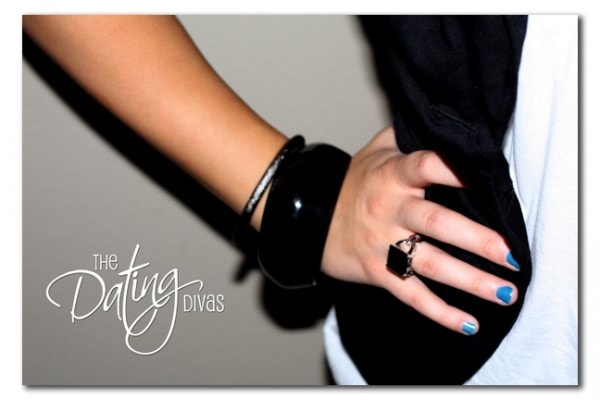 A trend that is quickly becoming more of a classic than a trend is to take a leather belt and add it to almost anything. You think you can't work a formal dress and a leather belt, think again! It is gorgeous with a flowy top, too! Just make sure you belt it at the waist. Steal your husband's belt and try it out. Loop it in a fun way if it's too long. Your husband will love that you are so frugal and trendy. Maybe if he's lucky you can wear just the belt for him later LOL!
If you are looking for something simple try a pendant on a simple gold or silver chain that falls right at your collar bone.
These are just a few fun guidelines that will hopefully help you out when you are adding your own personal flair to an outfit. Keep in mind that if you are wearing a hat, scarf, big ring, over sized necklace, large earrings, AND a set of bangles you have gone too far and you need to Take Off some of your accessories. :)Have fun Dressing Up!
PS. If you like my cornflower blue nail color, it is Suzi Says Feng Shui by O.P.I
Related articles across the web