Creative Long Distance Anniversary Tips
Anniversaries are all about celebrating the love you share with your spouse. Unfortunately, for many, there are situations that don't allow you to be with the one you love. The Divas wanted to be able to find long-distance anniversary ideas for those of you that are apart during your special day. We found some amazing, fun, and creative ways to be able to celebrate with your spouse, even if you aren't PHYSICALLY able to be together! We have compiled great long distance anniversary gifts as well as activities that will make you feel close and connected despite the distance.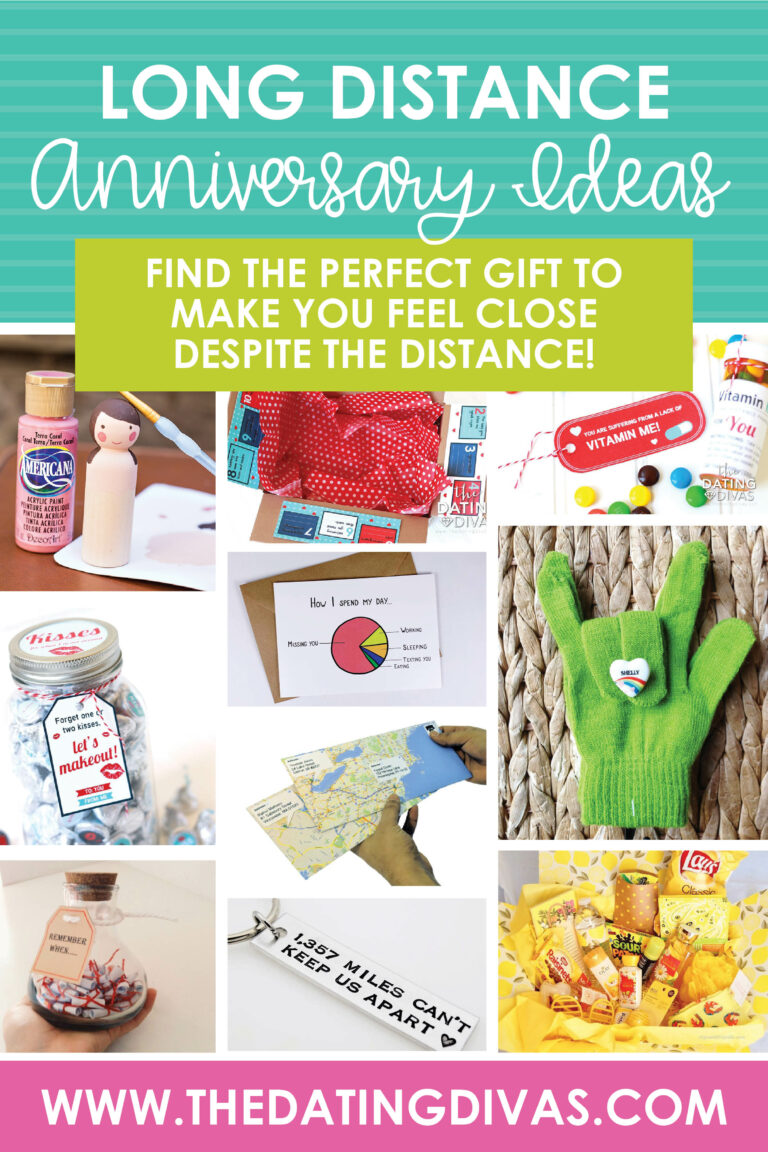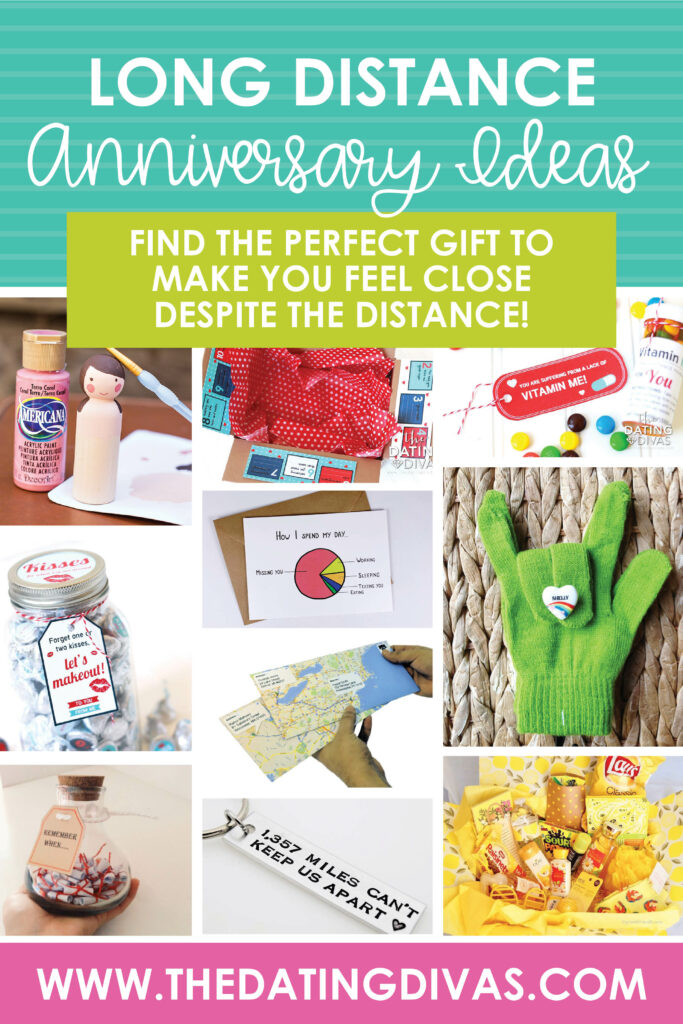 Disclaimer: This post contains affiliate links. To learn more about 'em, click here.
Being in a long distance relationship is hard enough, you don't need the stress of picking out a perfect gift too! That's where we can help! Click the links below to jump to each category:
Long Distance Anniversary Gifts
When you have to be apart on your anniversary you can still find ways to make it meaningful and memorable. One great way to do that is by finding and creating the perfect long distance anniversary gift. We have several ideas that will make your sweetie swoon–no matter how many miles away they are! So grab a pen and write down your favorite long distance anniversary ideas. Your spouse will thank you for it!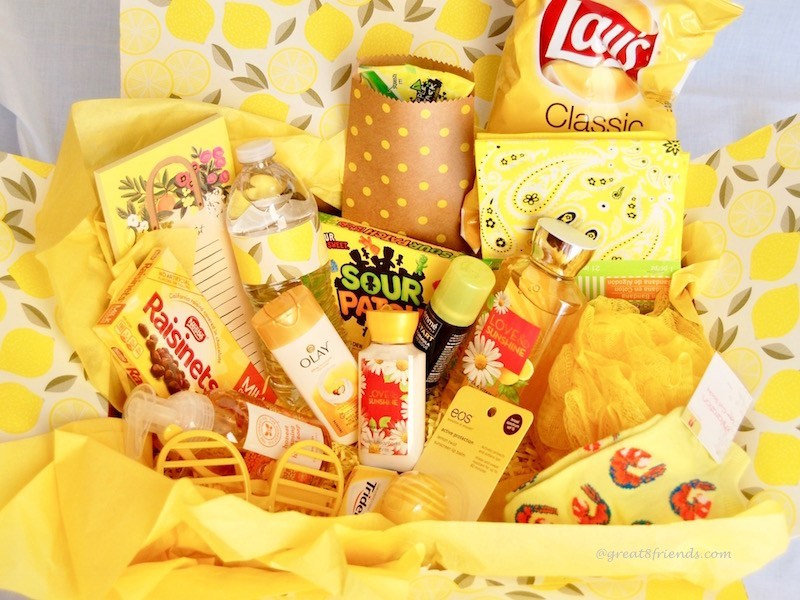 Clever Gift Ideas
If you are on the hunt for long distance anniversary ideas, you've landed in the right place! Since you cannot be together to celebrate this special day, you need to get or do something special so that the day doesn't just pass by like every other day! Finding a gift that is clever, unique, and as sweet as your spouse is so important! Since you are far apart, that is all the more reason to make sure your gift makes them feel loved.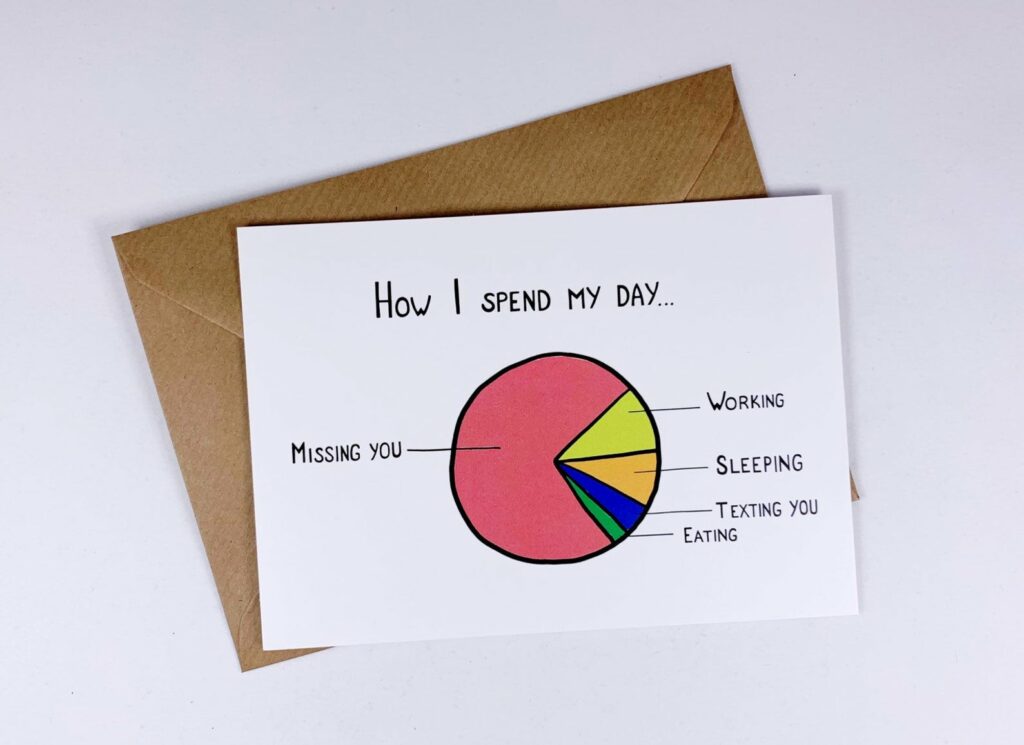 Anniversary Gifts
Celebrating your anniversary while you are not together can be an awful feeling. However, it doesn't have to be. Make an effort to still make it special with one of these long distance anniversary gifts. If you take the time to find long distance anniversary gift ideas that will make your spouse feel loved from miles away, your anniversary can still be a special, memorable day.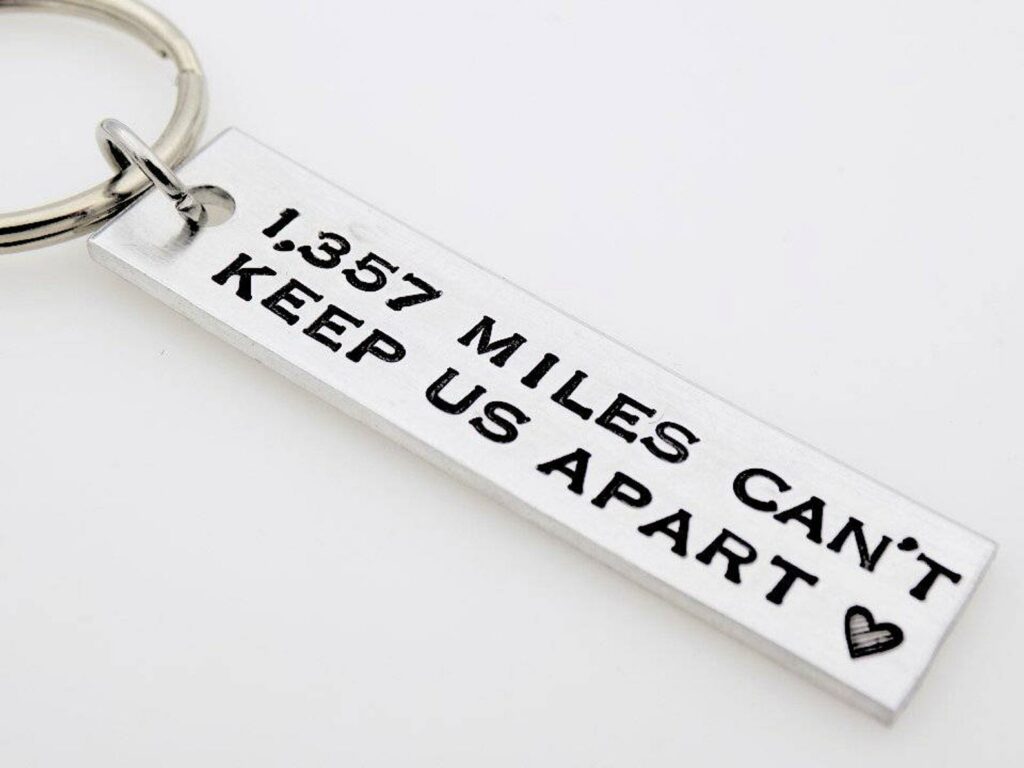 Long Distance Relationship Ideas
Aren't all of these long distance anniversary ideas perfect?! We think so, too! We want ALL of our readers to feel included in this special celebration, even if you can't physically be in the same place.  Anniversaries can/should be celebrated no matter how many miles apart you are!  We are excited that there are SO many ideas and sites dedicated to 'bridging' the gap for couples who have to be apart!
And if you're in a long distance relationship- you should totally check out our Long Distance Love Kit! It's packed full! Including a long distance relationship care package, long distance date in a box, a countdown tracker, long distance prescription gift, AND some long-distance romance tips! CHECK IT OUT!