April Fool's Day is JUST around the corner….and I am sure MOST of you are trying to think of fun pranks to play on your husband or kiddos. I am SOOOOO not a fan of the mean tricks. Kiirsten & I played a trick on one of our friends in college and the poor guy almost had a nervous breakdown! Ever since then, I have either stuck with the FRIENDLY tricks….or just skipped pranks altogether on this day! 🙂
I currently teach 5th grade and I LOVE, love, LOVE to play a prank on those little ones…a friendly one, of course! My favorite one usually involves the office announcing over the intercom that I had recieved a VERY important package that needed immediate attention. (There would be about ½ hour left before it's time to go home.) I would either quickly retrieve the package OR one of the office staff would deliver it to my room. I would then dramatically open it up, quickly read the note on top (with complete shock/dismay on my face) to myself, and then look up at the class.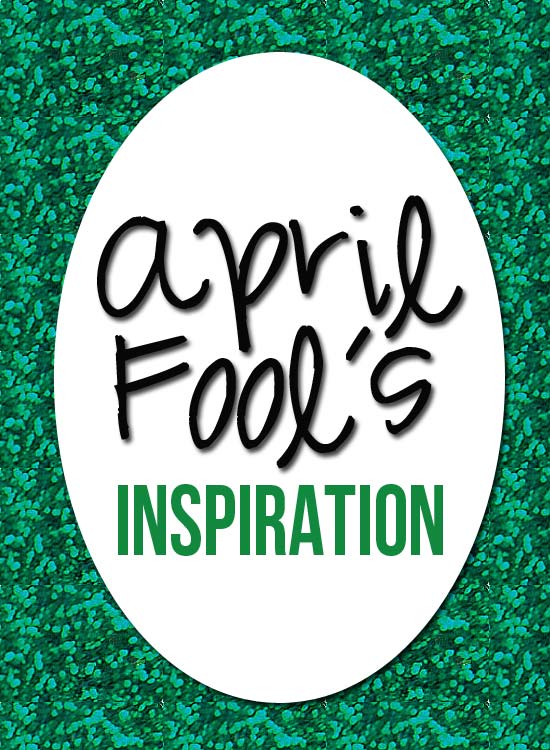 By this time – they are DYING to know what was going on. I then make the announcement that the School District had decided that too many 5th graders were going on to 6th grade WITHOUT knowing all of their "stuff" and that the District had created a test which would test the students on everything they should have learned from Kindergarten on up….and that it was to be completed TODAY!!
At this point, most of them are freaking out, especially since it was almost time to go home! I almost always start laughing at this point because you can almost SEE the little wheels turning it their cute heads…..but I hold it in …barely… so I can finish the prank.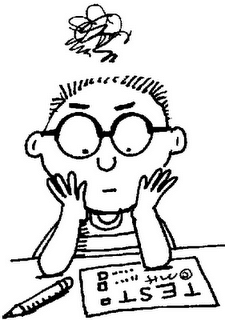 I then hand out a
COLLEGE
exam that I tweaked a little to declare that it's the new 6th Grade Entrance Exam.
(I don't even think I could get 100% on it!)
I let about 10-15 minutes pass before I break the news to them that it's a prank. JUST enough time for them to really try to answer the questions……and decide that they would probably be spending another year in 5th grade with me….
It's SUCH a fun prank…that temporarily freaks my students out….but they LOVE it after I say "April Fool's"….and are in AWE that their teacher was able to "pull one over on them." They are also SO excited to go home and tell their families how their teacher completely tricked them! 🙂
As far as a FUN prank for my honey….I have yet to pull a successful one off! I do NOT have a great poker face and he has this way of ALWAYS finding out surprises! (BUT – Kristen has a funny one she is going to share tomorrow that she pulled on her husband!)
I would LOVE to know what YOU have done in the past!!
…I was able to find a few links to help you out with YOUR April Fool's Day this year….ENJOY!!
HERE is the jackpot of ALL JACKPOTS!! I mean…seriously, there is a WEBSITE all about pranks!?! I have to admit, I laughed out loud at some of them! Like….the deep-in-the-belly kind of laugh! 🙂
ALSO – Fun Family has some SUPER cute pranks that you can play on the whole family!
ENJOY…and may your loved ones still love you when you are through with them!