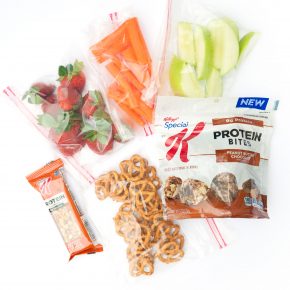 SNACK IDEAS FOR BUSY MOMS
We know that trying to find wholesome, yummy, and convenient snacks for kids (that they'll actually eat!) can be super tricky! Kids can be picky, and when you're always on-the-go sometimes those cleverly packaged, sugary, convenient treats from the grocery store can be mighty tempting.
But today we've partnered up with Kellogg's Special K to chat about some of their new snacks (like their Protein and Nourish Snack Bites) that are super convenient,...
Continue Reading