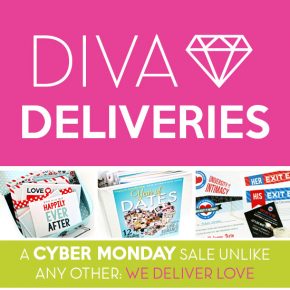 Get Ready For A Cyber Monday Deal Like No Other:
Diva Deliveries, Deliver Love!
Get Monthly Dates, Delivered Right To Your Inbox, Throughout 2017
You guys -- listen up! This is a Cyber Monday Sale you have to see to believe! And you do NOT want to miss it!
KILLER DEAL FOR ONE DAY ONLY!
ON CYBER MONDAY ONLY: Enroll in this unique and special monthly delivery from The Dating Divas! Then sit back and enjoy throughout all of 2017!
You'll get our #1-Selling Year...
Continue Reading