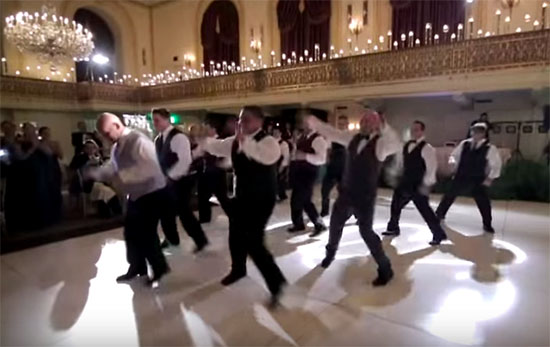 Wedding Party Jams Out In "Don't Stop Believing" Flash Mob
Okay guys, THIS is too good for words! I wish every wedding could have something like this go down.
By the look on this bride's face, this wedding party pulled off quite the surprise! I would definitely have been shocked if this happened at my wedding. Shocked in a good way, of course. My question is, when did they all have time to practice... right?
This is such a fun way for all of those family and...
Continue Reading