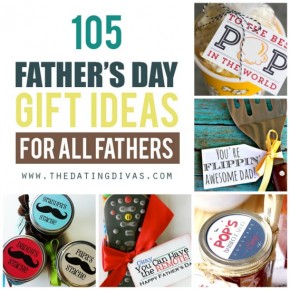 105 FANTASTIC Father's Day Gift Ideas
Buying for Dad can be tough! But what about buying for Stepdad, Granddad, Godfather, or even your father-in-law!? Even tougher, right?!
No worries!
Look no further! We've compiled the ULTIMATE list of Father's Day gift ideas for any or ALL of the father's in your life. From cute crafts to sweet treats, this list is sure to have something that ALL of your dads will absolutely love and appreciate!
Grab a pen and paper and...
Continue Reading