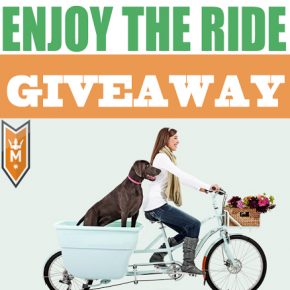 Madsen Bike Giveaway
Black Friday is almost here and we are ready to open the Holiday Season with some fabulous goodies!!! We've partnered with Madsen Cycles and 11 of our favorite blogging friends on INSTAGRAM to bring you an AMAZING giveaway- take a look at this:
One LUCKY reader Will Win the ULTIMATE ENJOY THE RIDE GIVEAWAY
We really want you to have a blast this Holiday Season and The Madsen Bikes are the perfect way to ENJOY THE RIDE!
The MADSEN Bike...
Continue Reading