Outdoor Movie Night for the Whole Family!
The days are getting longer and the sun is getting warmer – ah, summer!! Now that the kiddos are out of school and bedtimes are a little more lax, it's time for a Backyard Movie Night! The more the merrier for this Outdoor Movie Date Night. Invite some of your favorite couples, family members, or make it an intimate night for two! We've got some adorable printables to make this a special summer tradition for your family! Oh, and did I mention there should be treats? There should be treats! That's the best part of any movie!

Disclaimer: This post contains affiliate links. To learn more about 'em, click here.
Backyard Movie Night is by far one of my FAVORITE family traditions we do during the summer! With the help of our CUTE printables, designed by the amazing Kristen of CdotLove, movie night becomes a true party! Take a trip to the store and load up on showtime treats (our family favorite is party mix popcorn), print out adorable snack boxes and a treat sign to create a DIY concession stand for your bash! This movie date can either be extravagant (we always put up a screen and watch a movie with a projector), but it could also be simplified by using a laptop.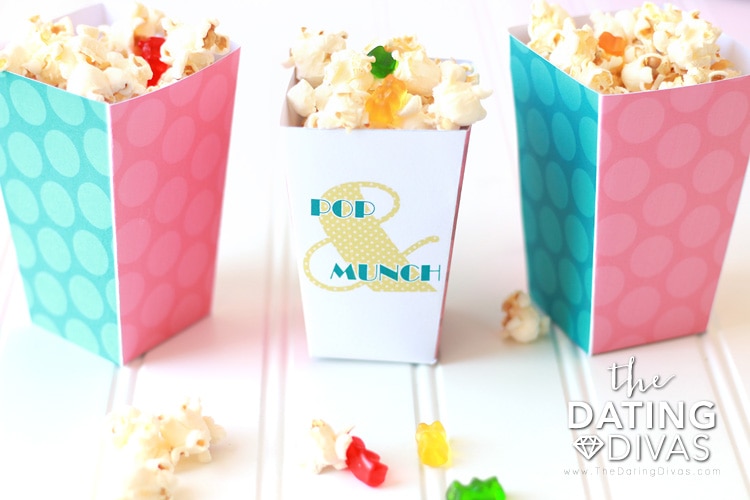 INVITATION
I am so in love with this postcard invitation for our Outdoor Movie Night! Send the invite in the mail or drop it off to some of your favorite people. (Who doesn't love getting fun things in the mail?!) Leave one for your spouse a few days before and let the anticipation start building!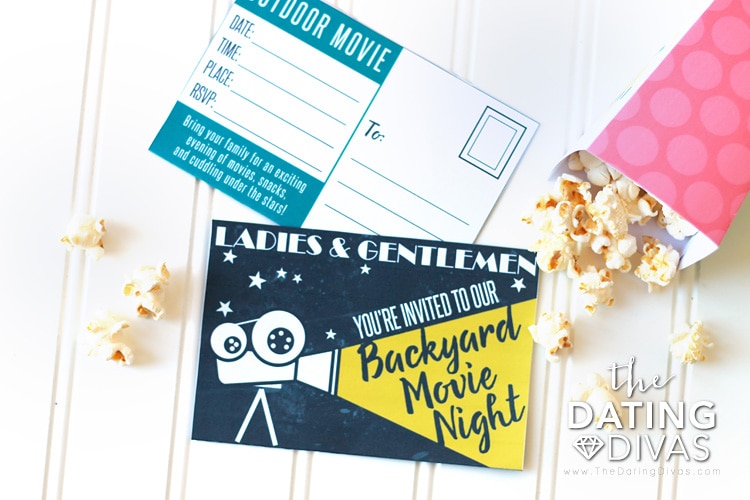 SNACK PRINTABLES
This might be the pregnancy talking, but snacks are the most important part of any good movie! These snack boxes are small, but they sure pack a cuteness punch!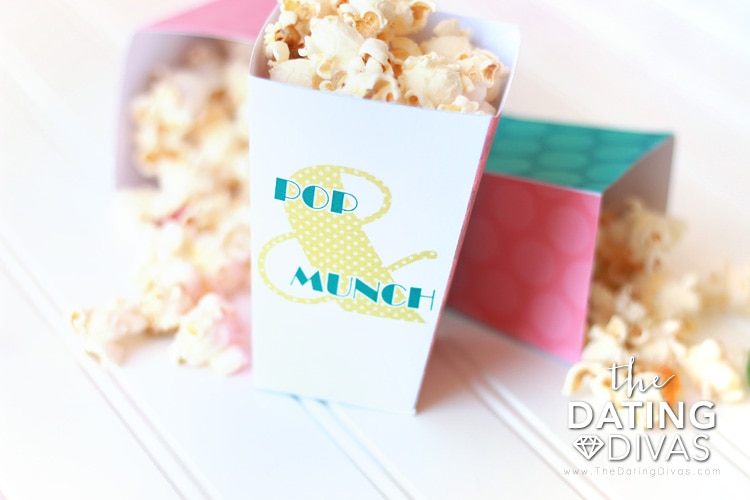 We've got some water bottle wrappers for every thirsty guest. These will even work great for bottles of soda, too.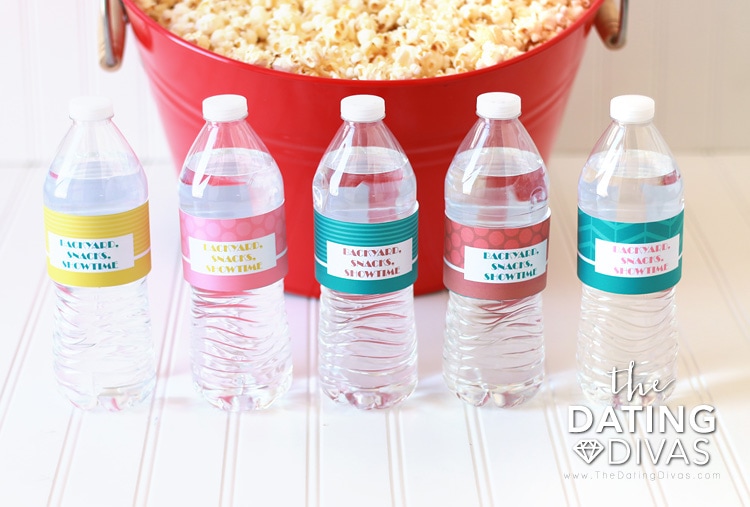 TREAT BANNER
Outfit your treat table with our festive banner!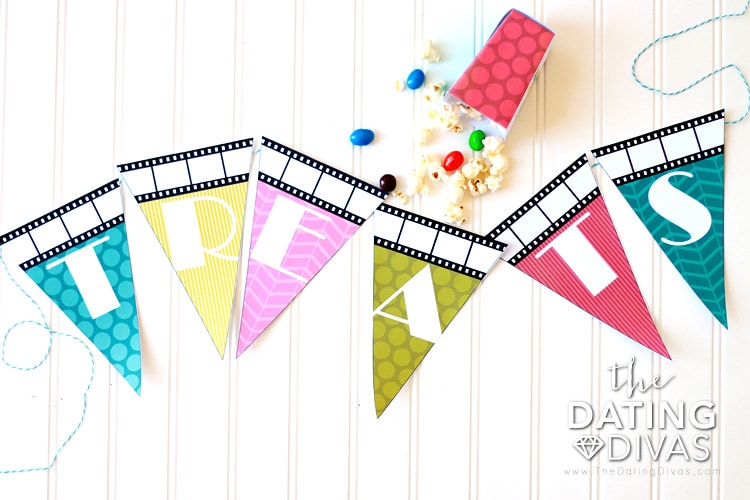 To make this Backyard Movie Night all come together, be sure to grab a great quality paper cutter and nice cardstock.
Enjoy your outdoor Summer movie night!!
Backyard Movie Night
Printables Designed by Kristin @ CdotLove Exclusively for The Dating Divas