Basement Beach Party
The winter can seem like a long time. But there are things you can do to make it feel warmer and more enjoyable. Don't get me wrong…I love winter and the snow, but it is nice to enjoy the warm weather. So I came up with the idea to have a beach party in my basement. It makes it seem like it is warmer, plus it is fun to try different things.
The first thing I started with was the invite. I bought some beach balls from Oriental Trading. You can also find them at the Dollar Store. Everything else used was stuff I already had laying around the house except for dinner which I included into my grocery list for the week. So the planning and decorating is super easy to re-create and makes for a great date.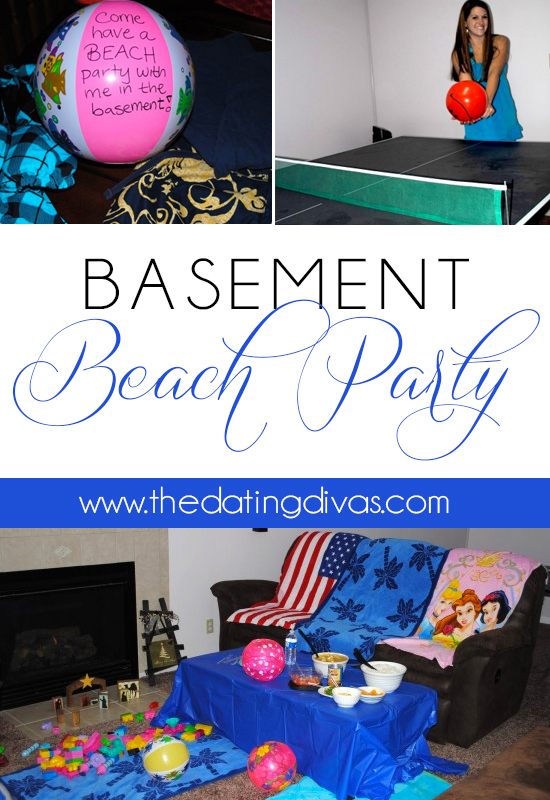 My husband and I both work but I get home earlier. I was able to finish everything before he got home from work. First I wrote my invitation on the beach ball to join me on the date. It was waiting for him on the kitchen table, so he would change into the outfit already laid out for him.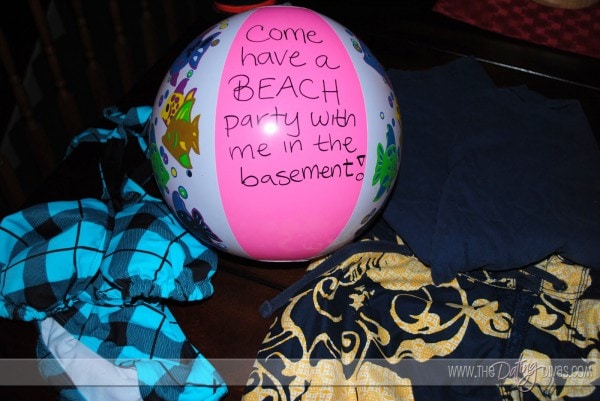 He was also able to see what I would be wearing. Of course he was confused how we would make this work but I assured him it would be great. I had already created the scene in my basement. I had the beach balls blown up and ready. I had our "sand castle" ready to create. I had our Hawaiian Haystacks cooked and waiting – plus our games and activities all set to go.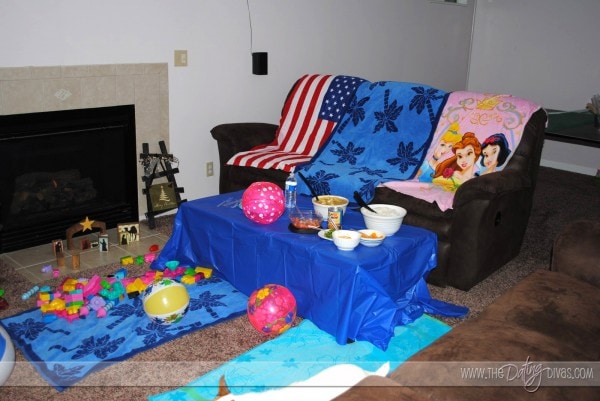 When he came down, he was the most excited for the food. He was hungry and ready to eat. I had made Hawaiian Haystacks which is super easy to make. Then for drinks we used bottled water.
Hawaiian Haystacks:
Cook the chicken then cut into pieces
Make the gravy- which consists of two cans of Cream of Chicken and one can of Chicken Broth.
Put the Cream and Chicken and Chicken broth in a pot to start to cook. Mix together then add the chicken that has already been cooked.
Then make rice in another pot.
Then put together with any toppings that you would like. We used tomatoes, Clementine's, green peppers, cheese, and La Choy.
After dinner, we started the activities. We had to make a "Sand Castle" using our children's Mega Blocks. It was fun to see the different things we put together without the kids knocking over our blocks.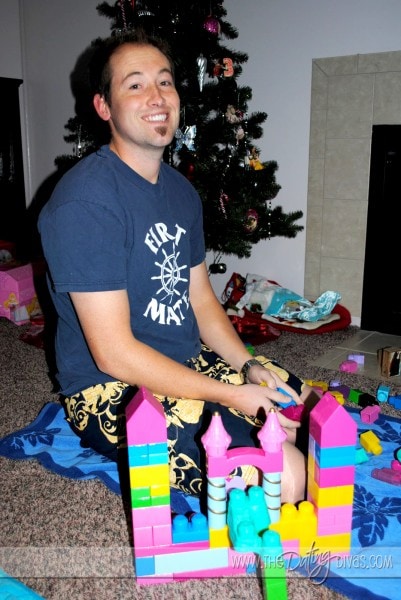 This was our favorite castle from the night.
Next we played our very own volleyball game over our ping-pong table. The net was set-up but you can't see it in the picture. It was fun to volley the beach ball and keep score. My husband and I are pretty competitive so it was intense but we each ended up winning a game.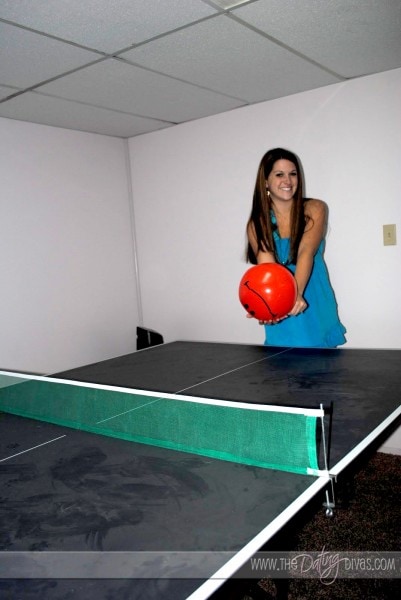 You can't go to the beach without lying out. But we don't want skin cancer, so we need to use our "sunscreen." I had massage oils for us to use on each other. It was nice to get a much needed massage and to relax while "lying out".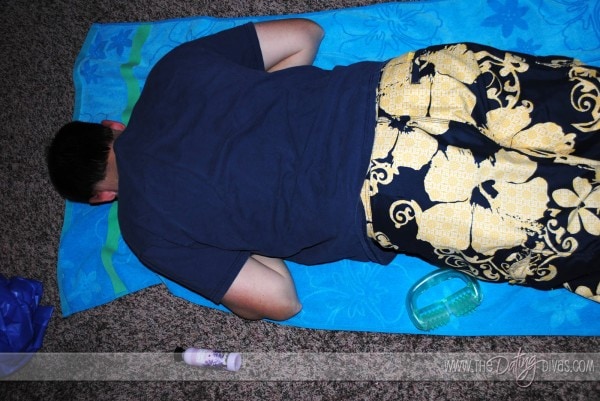 After applying sunscreen, we needed to take a dip in the ocean to cool down. We jumped into our Hot Tub but you could easily fill up a kiddy pool for the same effect.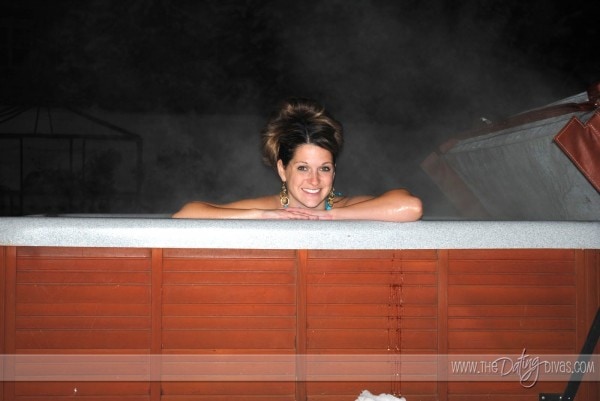 Finally get out of the "ocean" and lay out on your towel. Grab your IPOD and book to end your date. The rest is up to you, but this date is sure to help you get through the cold winter by warming up with your man.