Fireproof Your Marriage
Like many of you, my husband and I are movie fans! A.K.A "cuddle on the couch with a good flick after the kids are in bed fans." With the standards of Hollywood, it's not often that a movie comes out that actually is centered around
morals
and values
faith
, but I think it's a glorious event when it does happen, and I like to support those kind of film makers. So… I just wanted to mention just such a movie that my husband and I saw a while ago.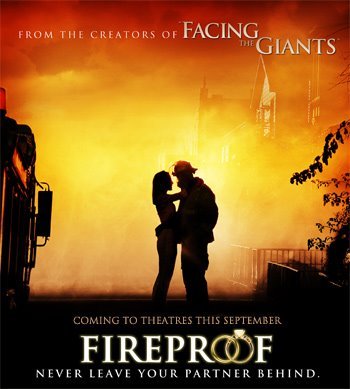 Yeah, yeah… I'll be the first to admit that it can be a
little cheesy
in some spots, but the message is
powerful

!
In a nutshell, the story is about a struggling couple (Kirk Cameron is the husband) who change their lives to be the very best they can for each other…
SelfLESS vs. Selfish
Isn't that what all of us here are striving for?
You can see the trailer here and easily pick this one up on Redbox.
~ don't forget the popcorn!
P.S. There is a GREAT website called The Romantic Vineyard which features ideas and resources that will help couples strengthen their marriages. They are Christian – based, which I love and a very neat couple "runs" it all. They have a webpage dedicated to the 40 Love Dare Challenges that are discussed in the movie and if you click HERE, you can read all about the challenges!