Teacher: the profession that creates all other professions. Teachers have a hard job, rewarding but hard. They teach so much more than just math or English and I know I am so thankful for the teachers who have helped make me into the woman I am today. Because these amazing teachers are doing so much for you or for your child, they deserve a big THANK YOU! To make it easy for you to thank them, we rounded up…
40 Thoughtful Teacher Gifts
Because these wonderful teachers deserve everything we wanted to find unique teacher gifts that they will actually enjoy! Meaningful and thoughtful gifts that they can use all year long. So let's get started and find that perfect gift for your or your kiddo's teacher!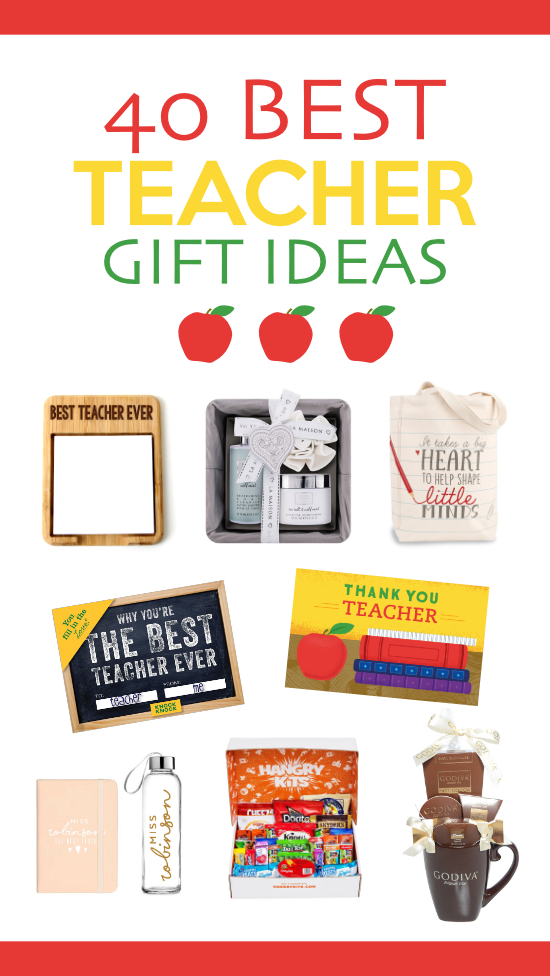 Disclaimer: This post contains affiliate links, to learn about them, click here.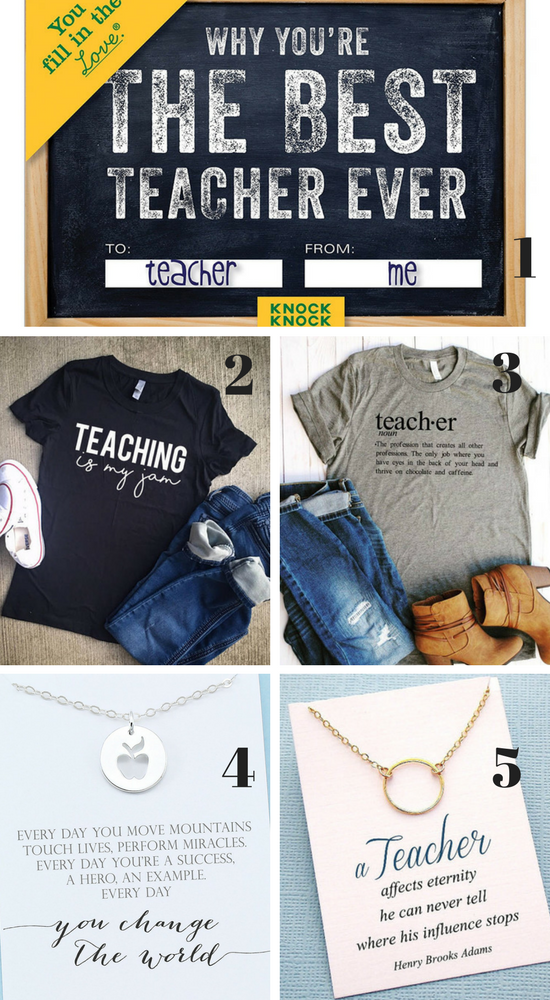 1. Why You're The Best Teacher Ever 

5. Teacher Necklace – we also have a 10% off code for you! Use Diva10 at checkout on this darling necklace.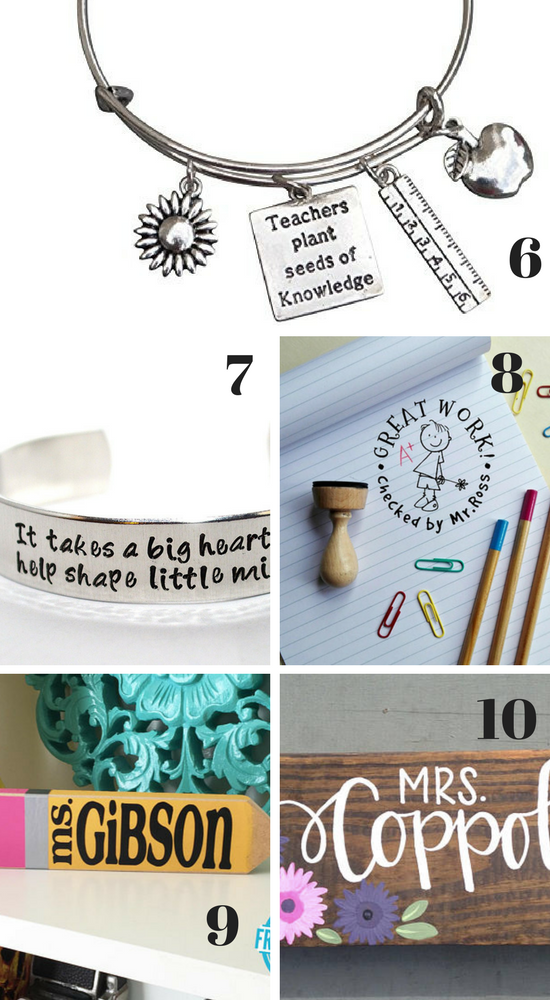 8. Custom Stamp 

9. Personalized Pencil Nameplate 

10. Custom Name Sign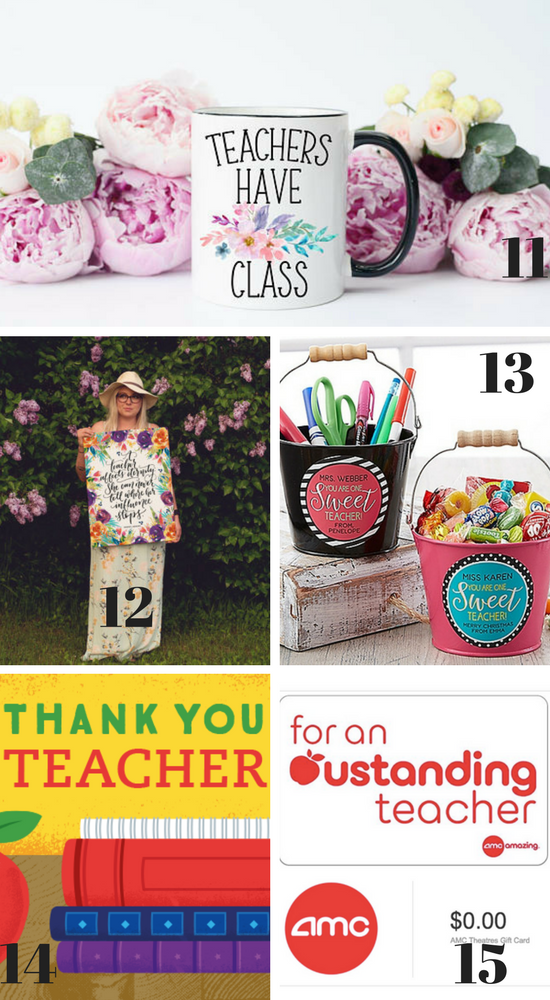 12. Teacher Quote 

14. Amazon Gift Card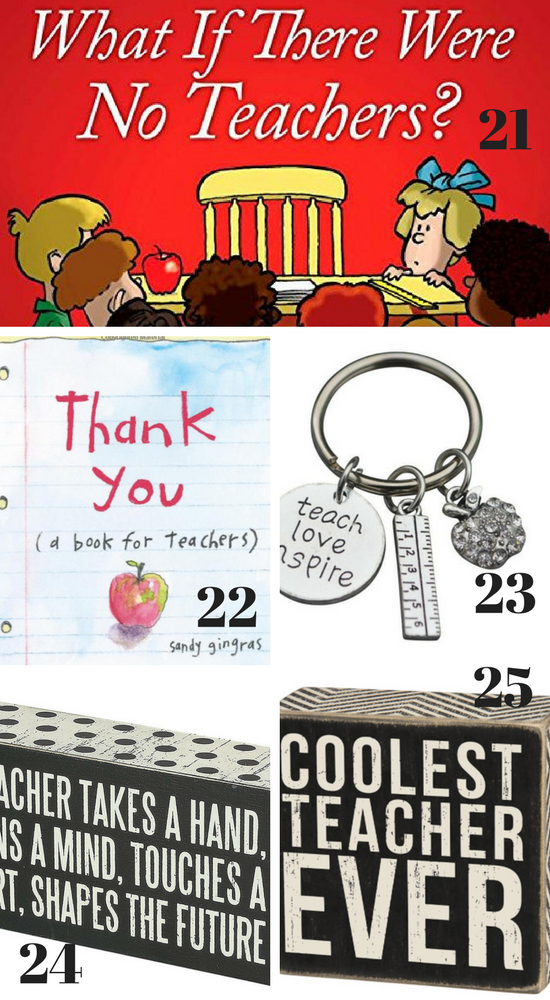 21. What If There Were No More Teachers 

22. Thank You Book 

23. Teacher Keychain 

24. Teacher Sign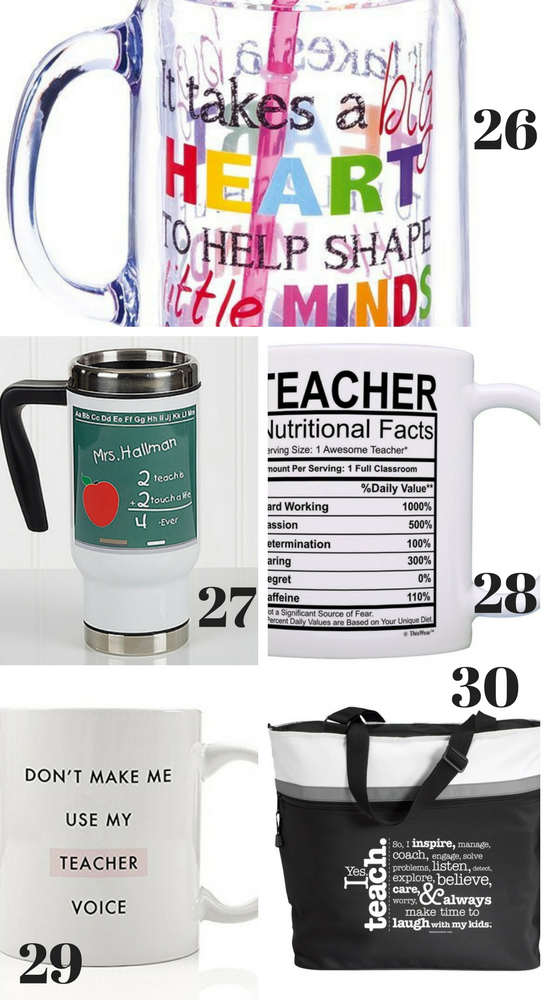 26. Teacher Tumbler 

28. Teacher Mug 

30. I Teach Tote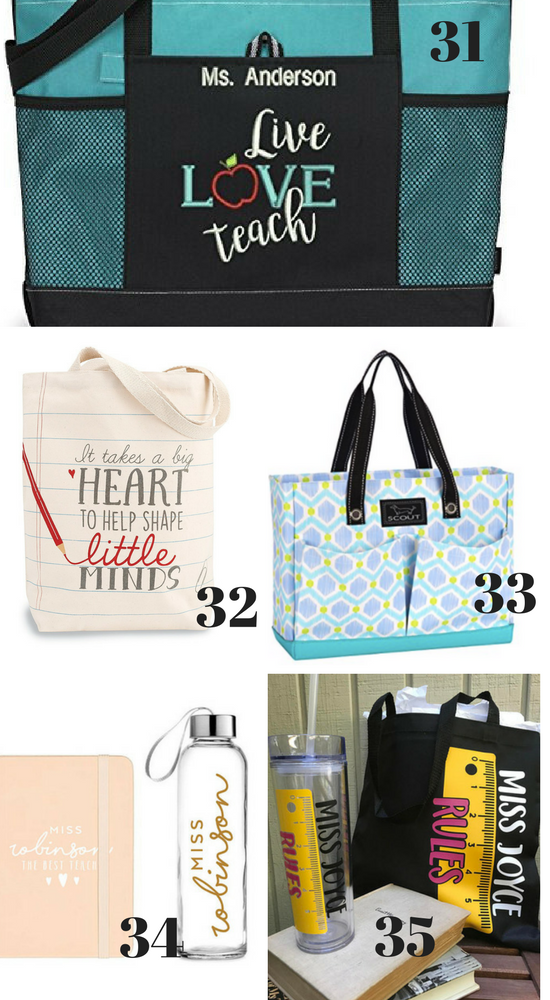 32. Big Heart Tote 

33. Striped Tote 

34. Notebook and Bottle Vinyls 

35. Personalized Tote and Matching Tumbler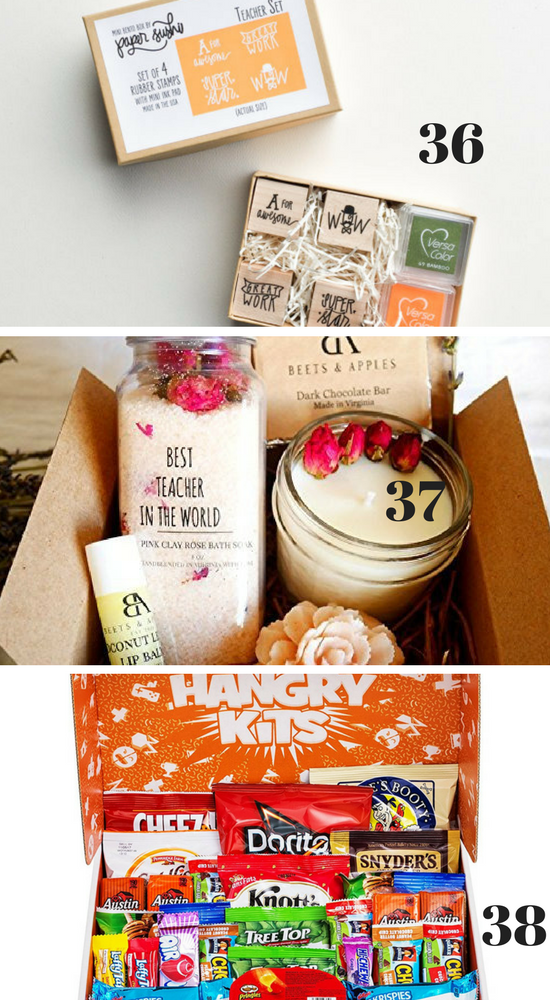 38. Hangry Kit 

We also found 8 quick and easy things to buy and then all you have to do is attach a cute little saying and BOOM, done!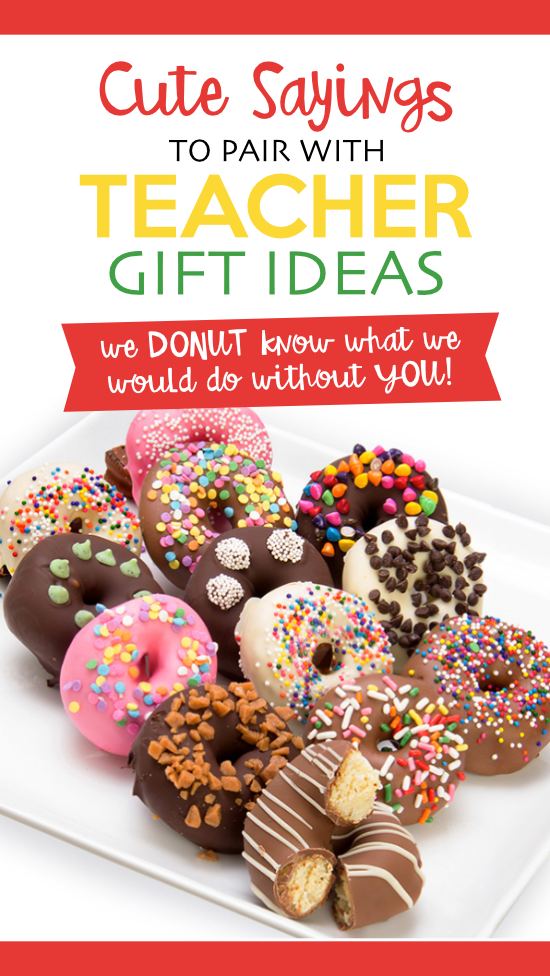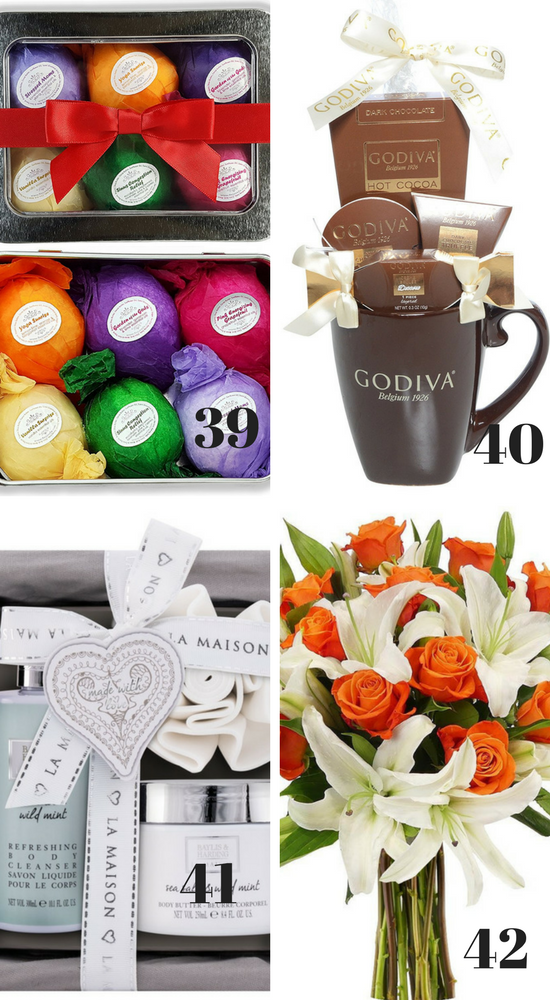 40. We Appreciate You a Choco-Lot! 

41. You were MINT to be my Teacher! 

42. Thanks for helping me BLOOM!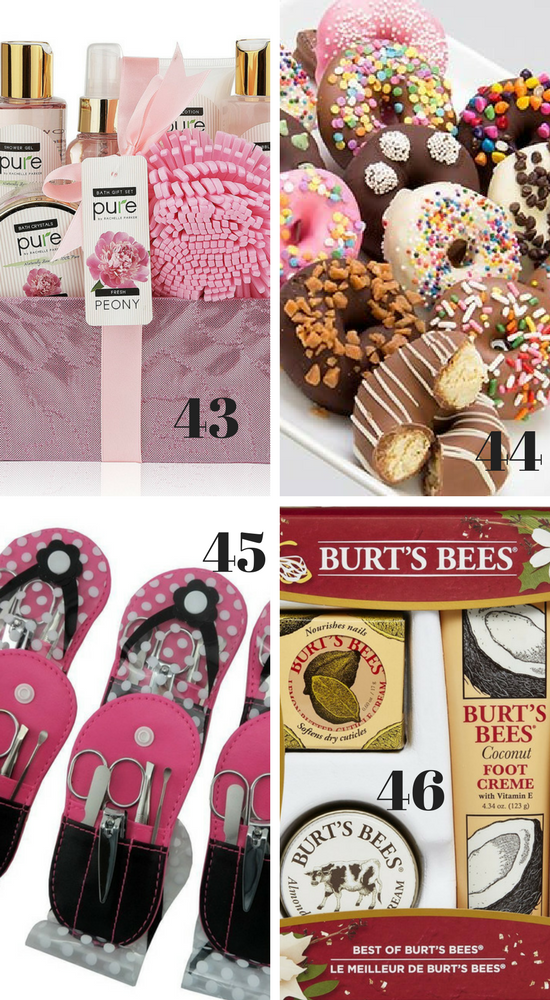 43. I'm tickled PINK that you're my Teacher! 

44. I DONUT know what I would do without you! 

45. MANI thanks for all you do! 

46. Thank you for BEEING the best Teacher!
I think those teacher shirts are so cute and who doesn't love a little Amazon gift card? Then the jewelry is all so fun, I want to wear it and I am not a teacher. HA! And obviously chocolate is always a good idea. Hopefully, you were able to find the perfect thing for that amazing teacher! Save this list of teacher gift ideas on Pinterest now!
SaveSave