100 OF THE BEST BIRTHDAY DECORATION IDEAS
Ideas and inspiration for birthday decorations are never in short supply thanks to our BFF, Pinterest. Lucky for you, we have scoured Pinterest, along with all of our most loved party sites to bring you our absolute favorite birthday party decorations for the next time you are throwing a B-Day extravaganza!
To make browsing easier, we have arranged all of our birthday decoration ideas into clickable categories that will take you directly to the section you are searching for!
Table of Contents
Disclaimer: This post contains affiliate links. To learn more about 'em, click here.
25 BIRTHDAY PARTY BALLOON DECORATIONS
Let's take the classic birthday decorations up a HUGE notch with these fun and fancy DIY balloon ideas!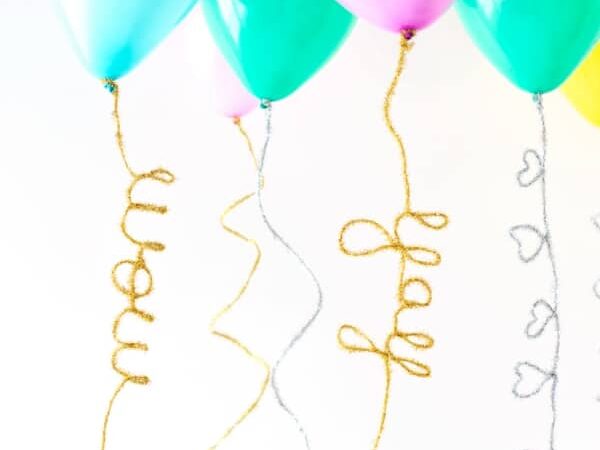 1. Bendable Tails (Studio DIY) – Try anything from basic patterns to the birthday boy or girl's name!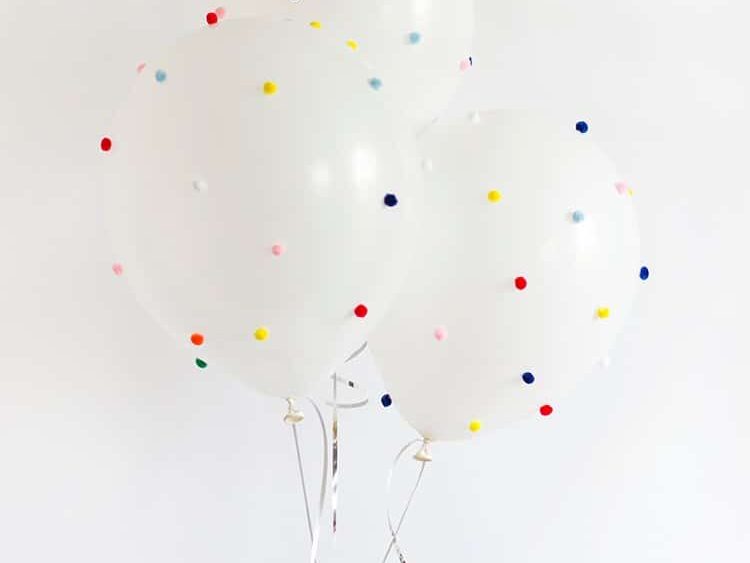 2. Pom-poms (Freutcake) – Sweet and simple, these balloons are perfect for a party at any age.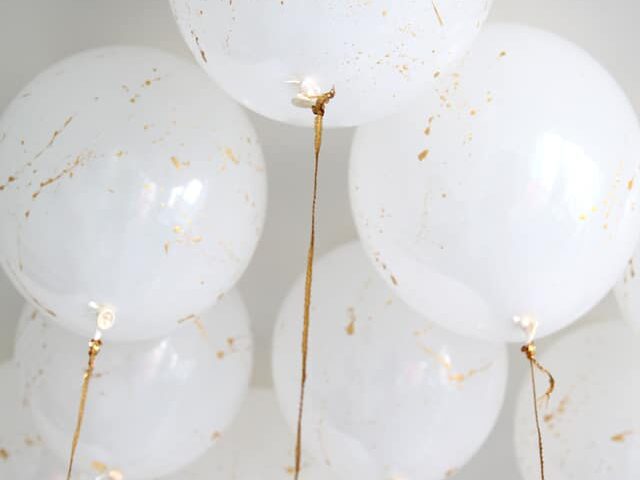 3. Gold-Splattered (Made by Girl) – Grab some metallic gold paintfor some sophisticated gold meets funky paint splatters.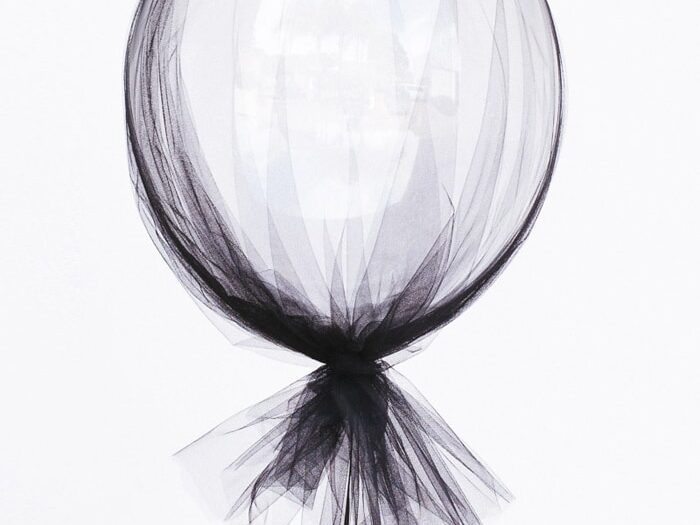 4. Tulle Covered (Poppytalk) – Elegant and classy, these balloons will add some pizzazz to your next party.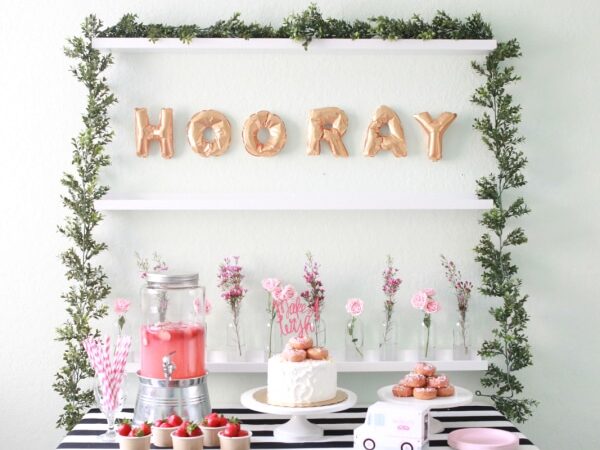 5. Banner (Style Me Pretty) – Spell out anything and grab the attention of your guests with mini lettered balloons.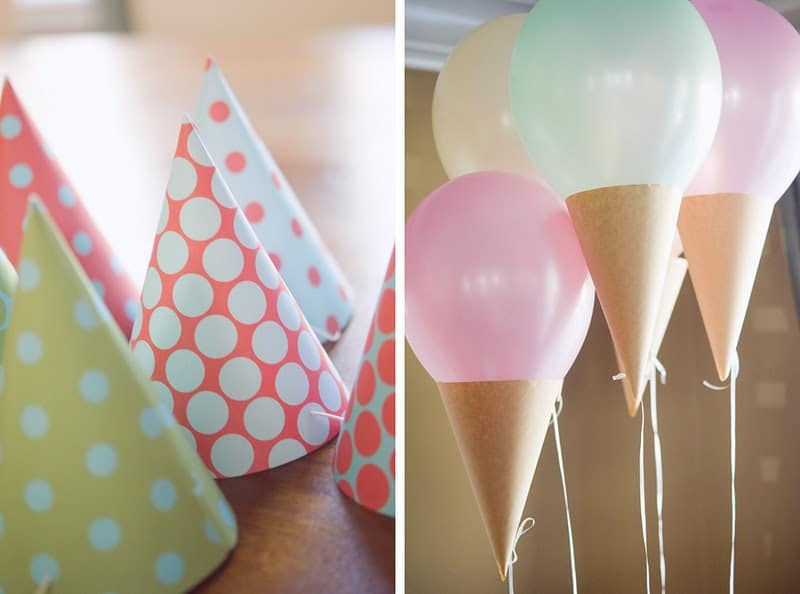 6. Ice Cream Cones (Spearmint Baby) – What's a party without some ice cream?! (Even if you can't eat it!)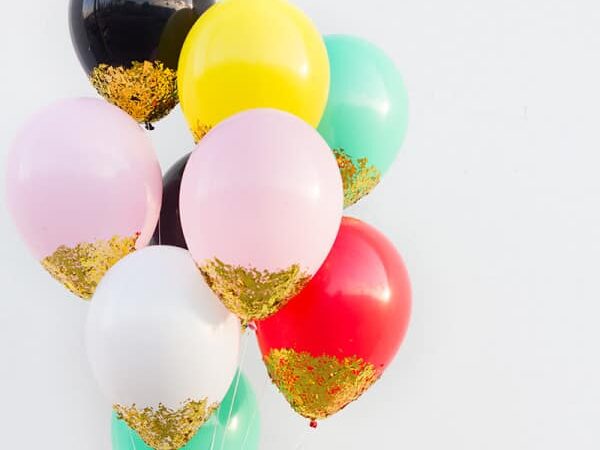 7. Glittered (Studio DIY) – All that glitters is gold when it comes to these balloons!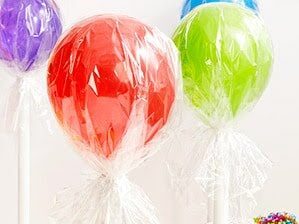 8. Lollipops (Sheek Shindigs) – This link is no longer available but this is the cutest idea for a sweet, little kid's party. Wrap balloons in cellophane and you have some suckers!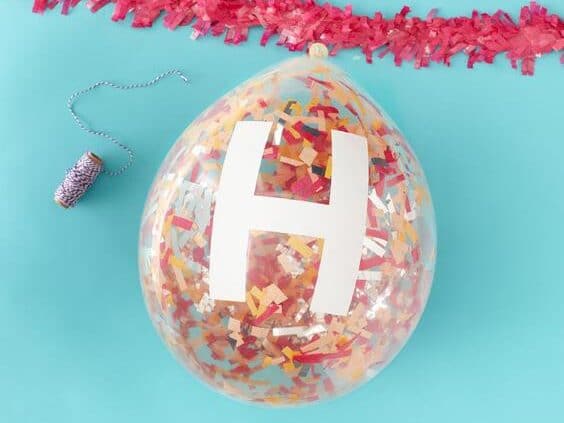 9. Confetti Banner (Real Simple) – Darn it! This link is no longer available. But you can create a customized banner with balloons and confetti!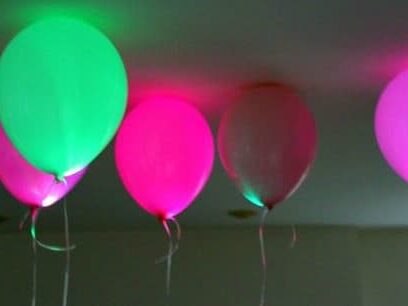 10. Glowing (We Heart It) – The perfect balloon for an evening of fun. You could even plan an entire Glow-in-the-Dark party with these LED balloons!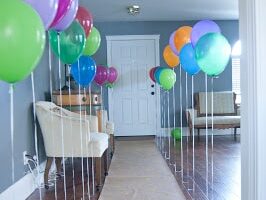 11. Walkway (551 East Design) – Let all of your guests make an entrance to the perfect party!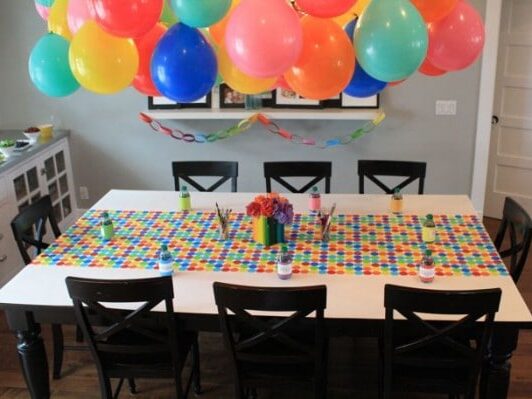 12. Chandelier (The Pleated Poppy) – Unfortunately, this link is unavailable. Try dressing up the dining area by creating a light fixture covered in balloons.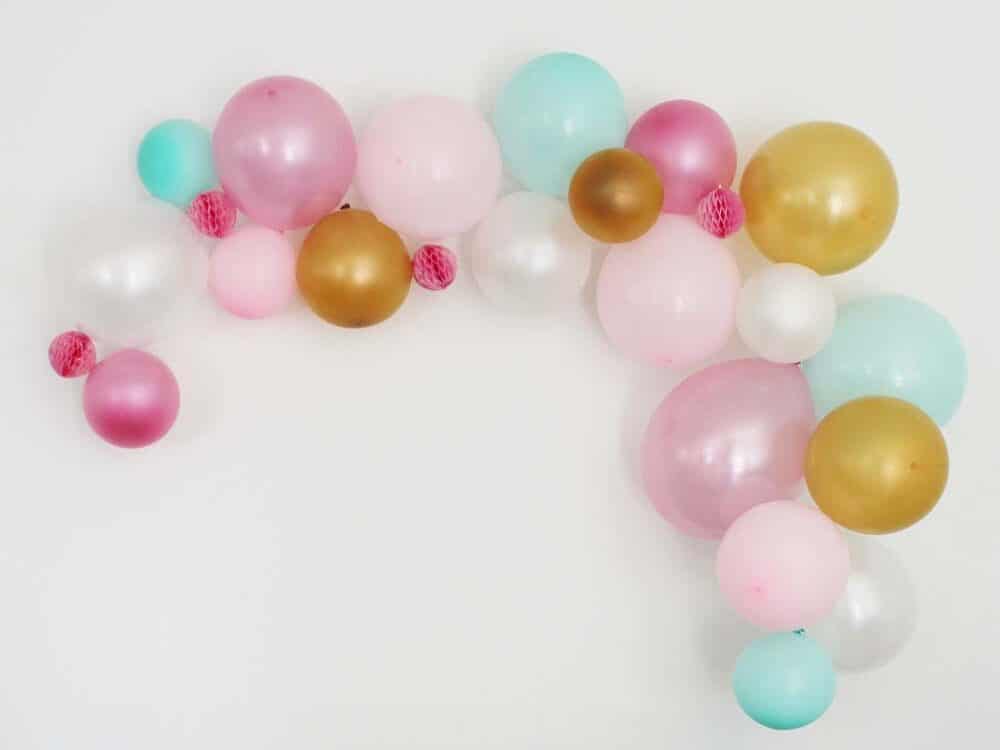 13. Arc (Pretty Providence) – For a fun photo backdrop and great party decor, simply configure balloons artistically across the wall.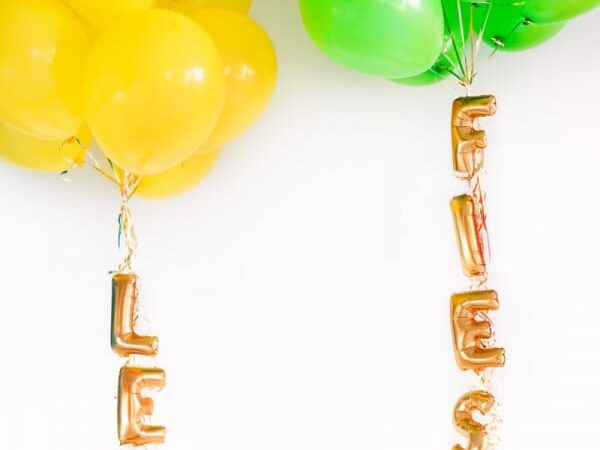 14. Mini Letters (Studio DIY) – Spelling with letter balloons that are attached to round balloons – it's balloon mania!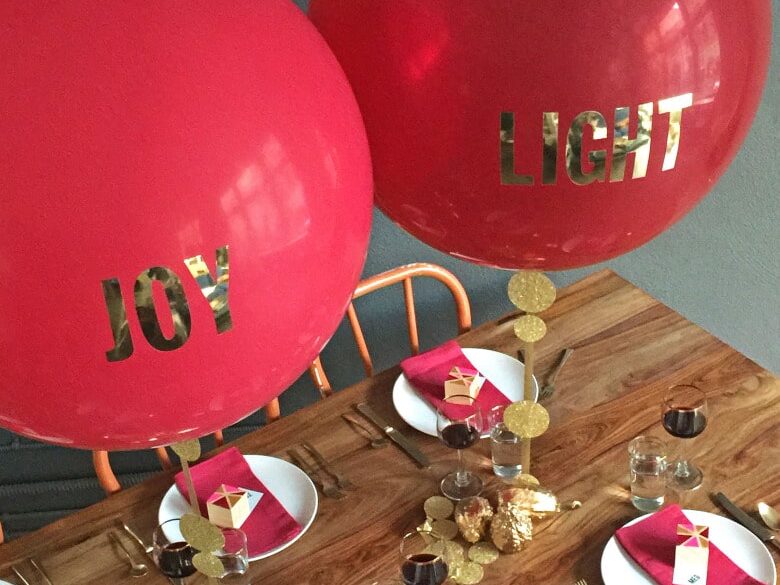 15. Custom Words (A Practical Wedding) – You could make personalized balloons for each guest or just the guest of honor.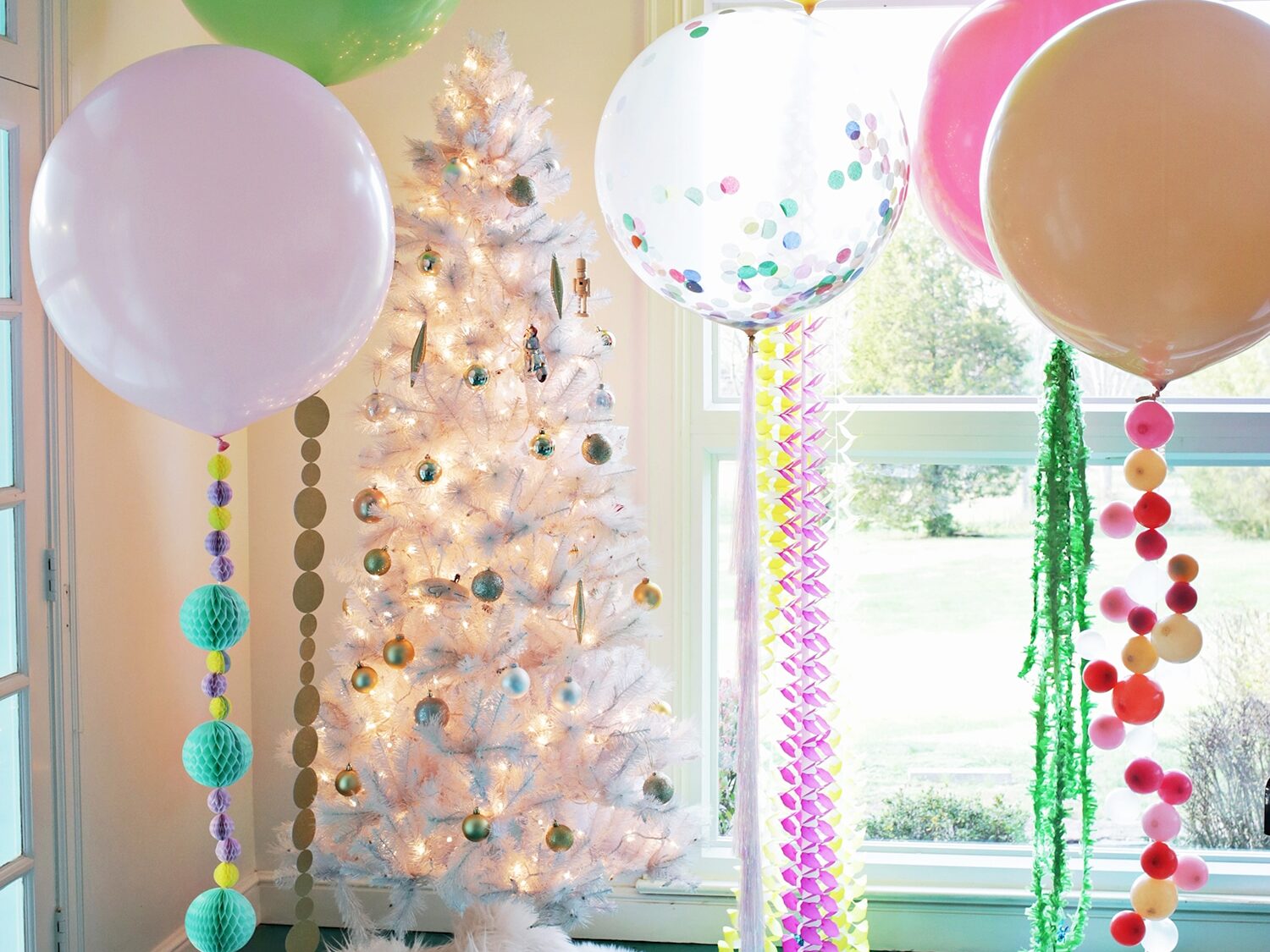 16. Creative Tails (A Beautiful Mess) – Tons of ideas for turning those boring ribbon tails into beautiful balloons.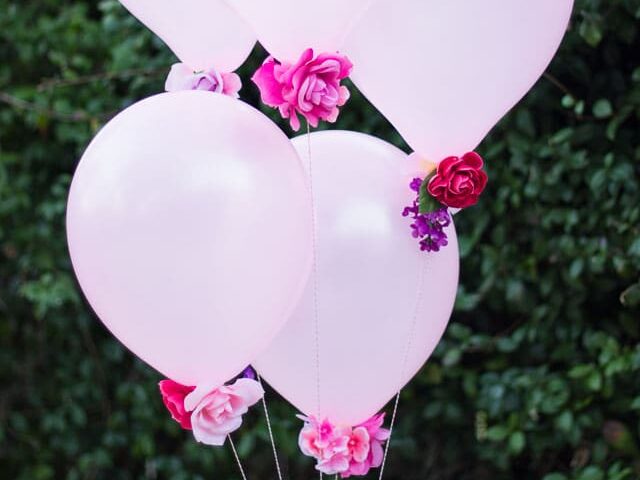 17. Flowers (Design Improvised) – Any girl would love a set of floral balloons on her birthday!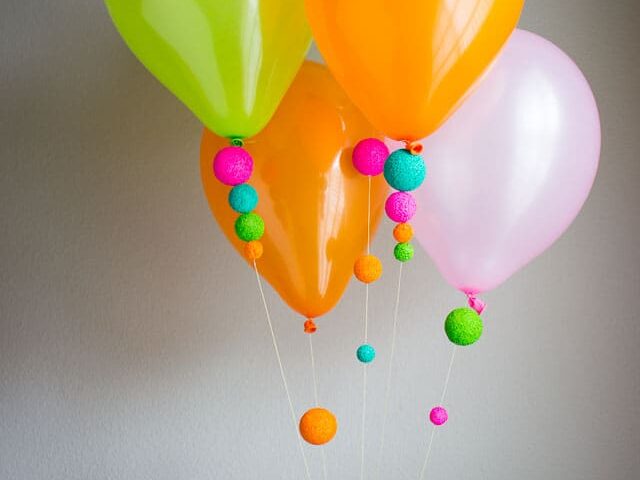 18. Bright Balls (Design Improvised) – Styrofoam balls painted in neon colors will draw all kinds of attention.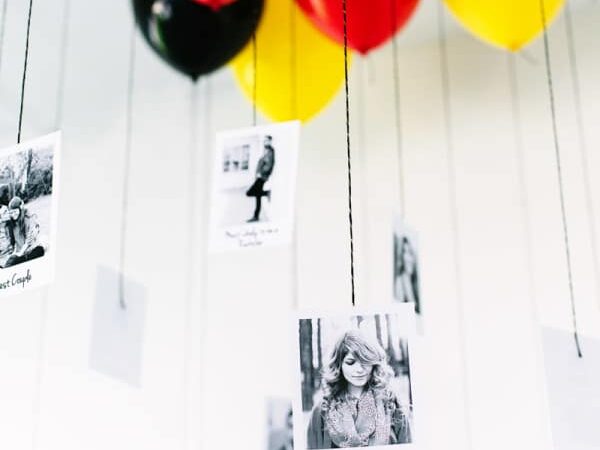 19. Photo Cards (Studio DIY) – Add some memories to the balloon tails by including pictures of the birthday boy or birthday girl.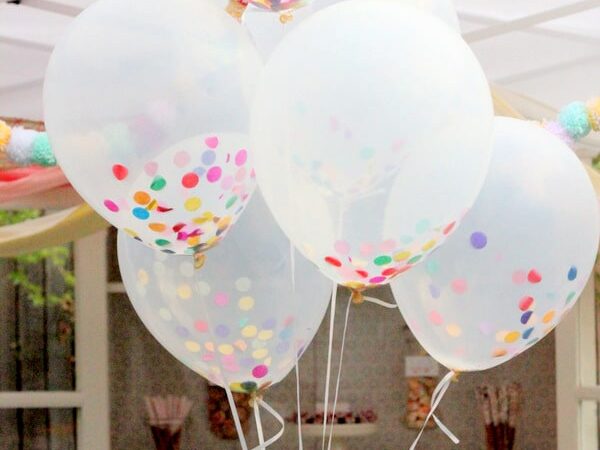 20. Confetti (Kojo Designs) – Let's face it – confetti goes with any party.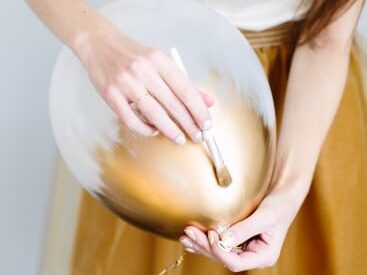 21. Gold-Dipped (Balloon Time) – Gold just screams classy, and you'll love that you only need a few supplies to DIY these beautiful balloons.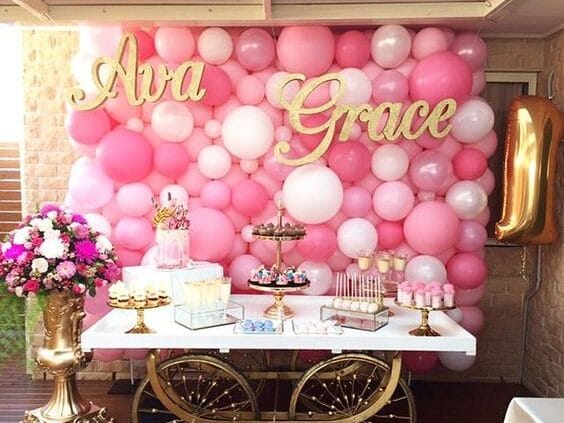 22. Covered Wall (Sharing Party Ideas) – Darn it! This link is no longer available. But, a birthday party can never have too many colorful balloons, so try covering up every inch of a wall with them!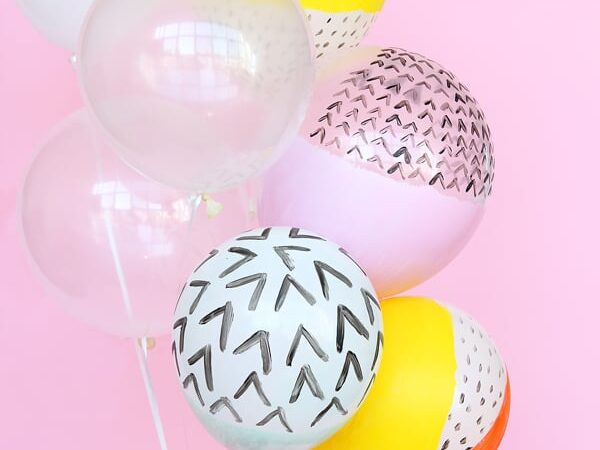 23. Graphics (A Subtle Revelry) – The best last-minute birthday decorations!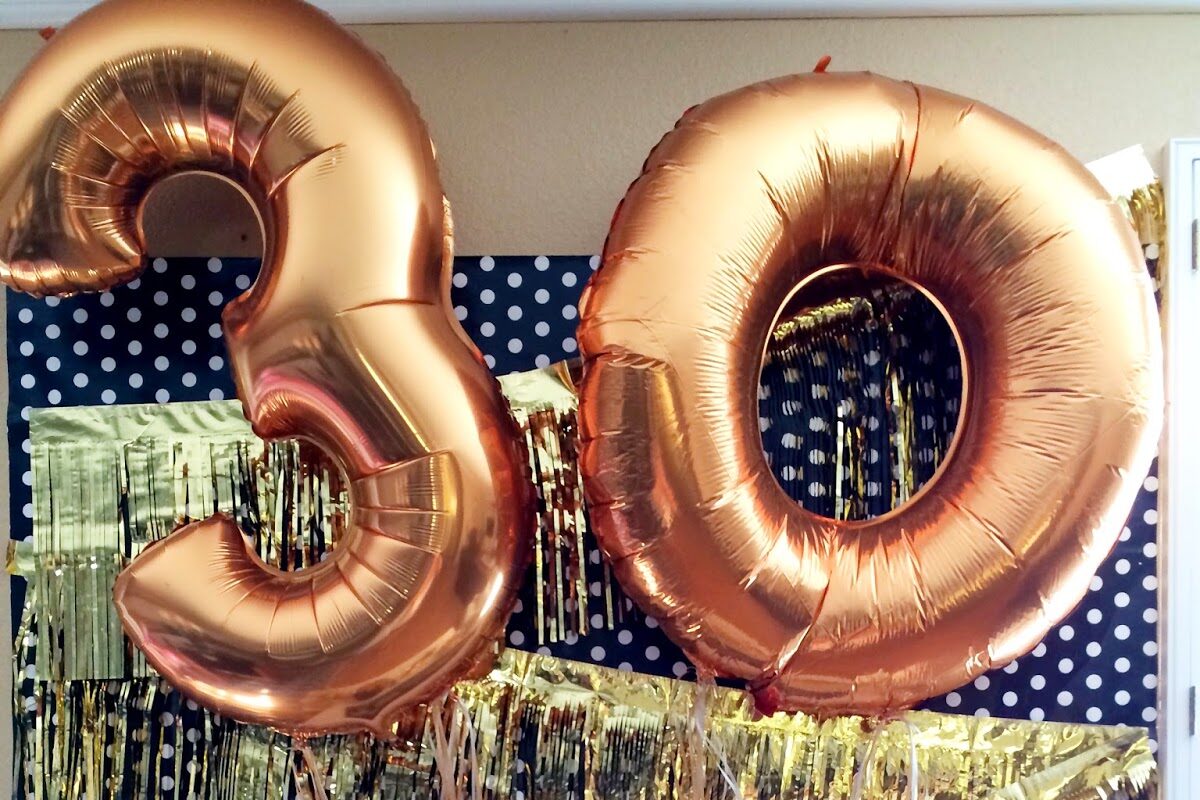 24. Age Digits (Nat Your Average Girl) – Especially perfect for a milestone birthday, these age balloons will make sure everyone knows just how old the guest of honor is.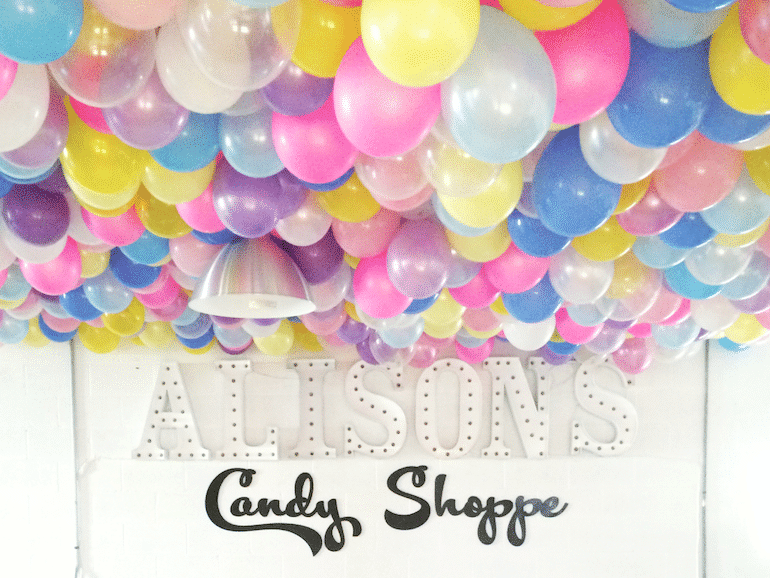 25. Covered Ceiling (The Alison Show) – This link is no longer available. 🙁 But encourage your guests to look UP at a magnificent display of balloons above!
25 BIRTHDAY PARTY BANNER DECORATIONS
Garlands, pennants, buntings and more…these birthday decoration ideas are almost all DIY and add the perfect party vibe!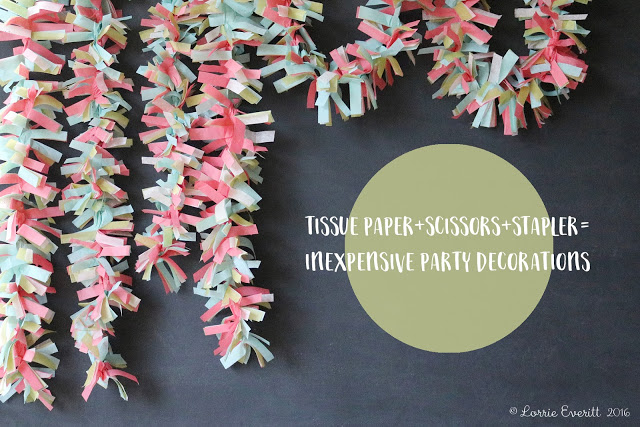 26. Tissue Fringe (Lorrie Everitt Studio) – Simple and colorful, this garland could be used as a photo backdrop, table decoration, or just as an accent on a bare wall.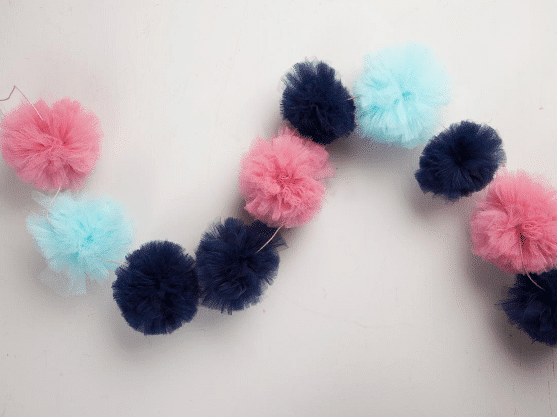 27. Tulle Pom-poms (Maker Crate) – Sorry, this link is no longer available! But, we love this unique take on the traditional yarn pom-poms.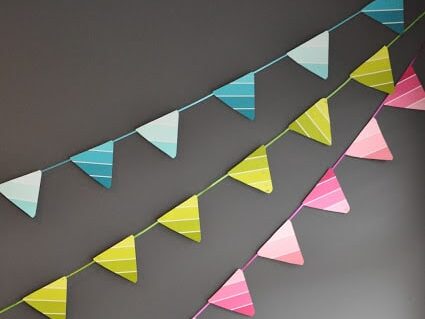 28. Paint Chip Pennants (Banman Land)- Talk about cost-effective! This set of pennants is easy to customize to any color palette.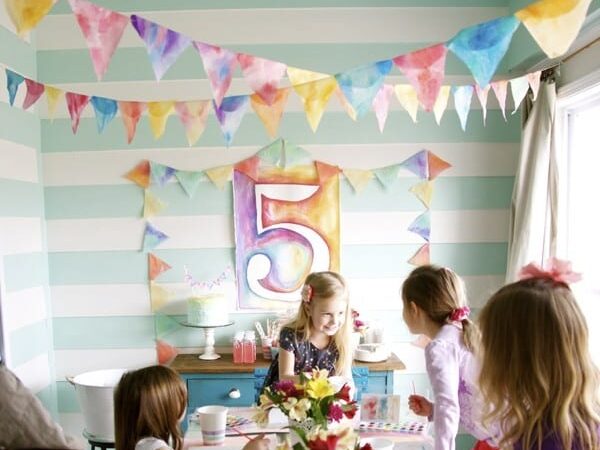 29. Watercolor Flags (The Handmade Home) – Soft, beautiful, and even a touch romantic, use watercolor for an easy DIY that's tough to mess up.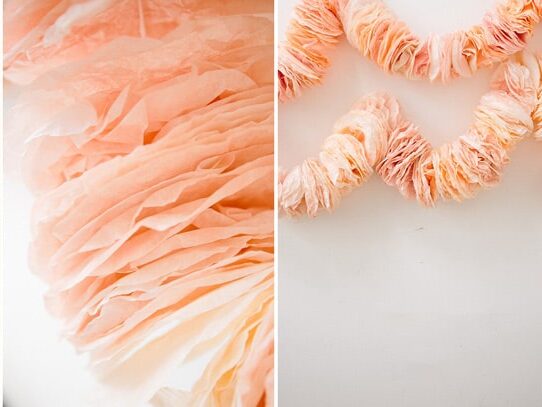 30. Coffee Filters (Handimania) – Can you even believe how gorgeous these coffee filters look?!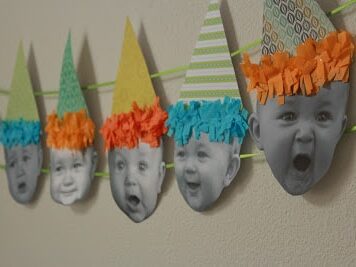 31. Photo Faces (From Dahlia to Doxies) – The party hats on these little faces really make them extra adorable.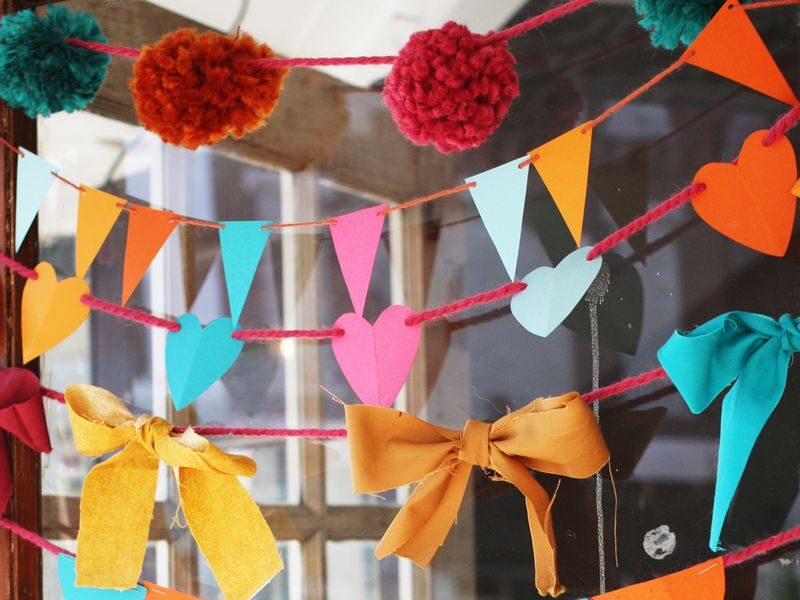 32. DIY Options (A Beautiful Mess) – Check out all FIVE brilliant DIY ideas for creating the perfect birthday bunting.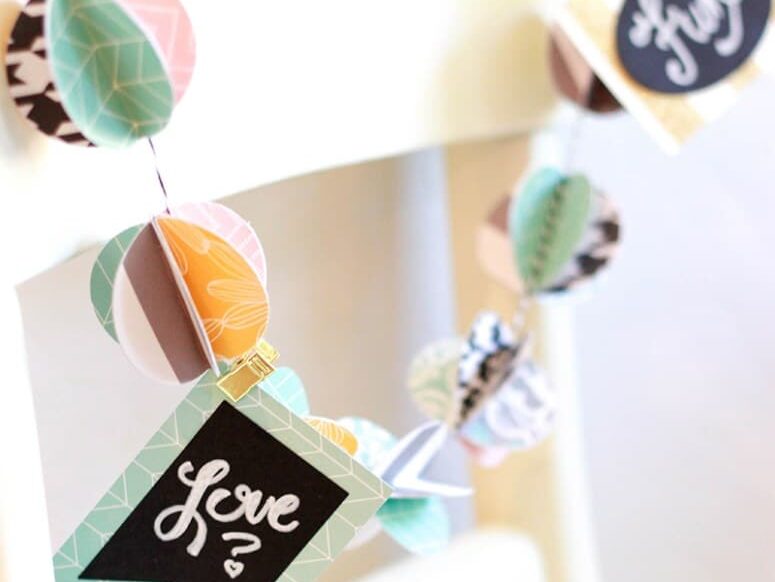 33. 3D Circles (Tatertots and Jello) – Don't you just love decorations with some depth?! What a great way to use up some leftover scraps, too.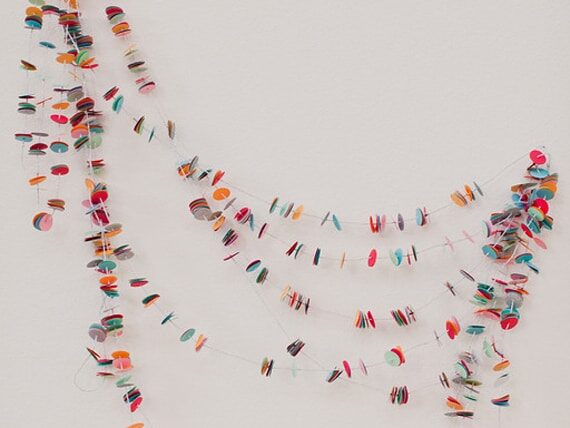 34. Confetti (A Subtle Revelry) – Because let's face it, what's a party without confetti?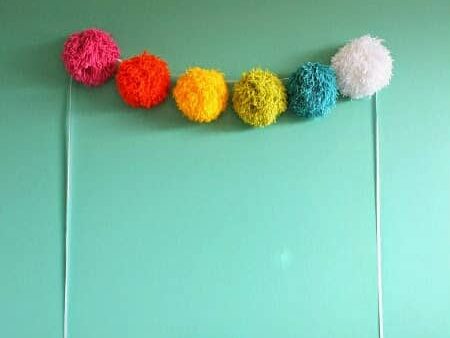 35. Giant Pom-poms (Merry About Town) – Okay, okay, those pom-pom garlands are just the cutest, right? If you want that look in SO much less time, giant pom-poms are the way to go – you can make these in FIVE minutes!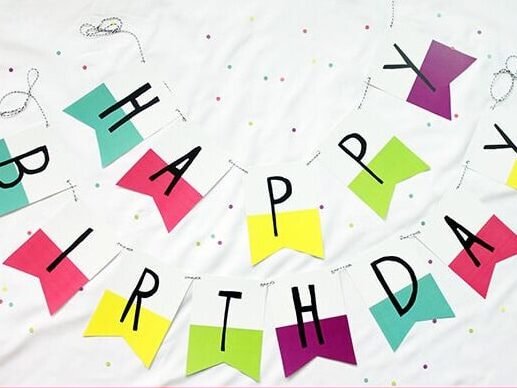 36. Color Block (Consumer Crafts) – Darn it! This link is no longer available. But, this simple and bright design would make the perfect birthday banner for little girls and refined ladies alike.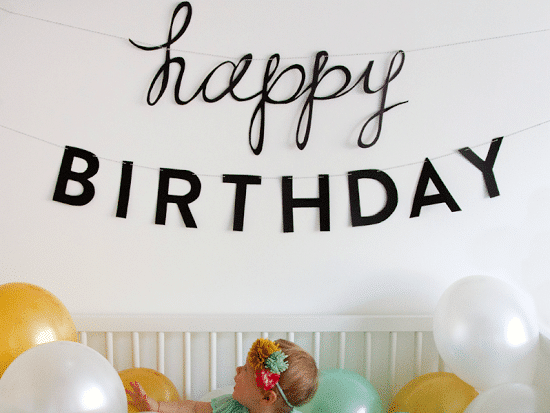 37. Handwritten (Angela Hardison) – Darn it! This link is no longer available. However, basic black cutout letters make for a 'handwritten' look on this banner.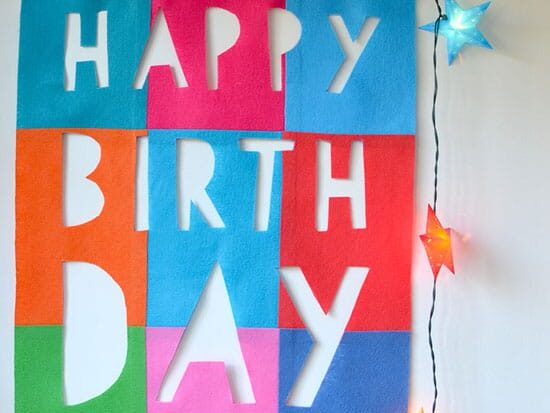 38. Felt Cut Outs (Small for Big) – Easy and eye-catching – the perfect combo!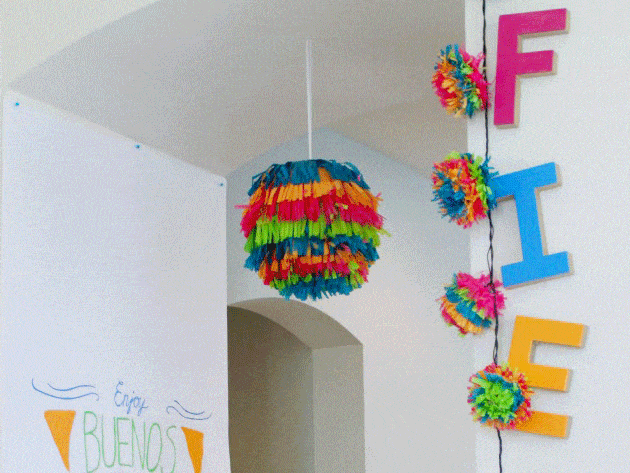 39. Vertical (Tiny Prints Blog) – Oh, no! This link is no longer available, but you can make any banner a little more unique by switching up the direction! (Plus, it's perfect if you have limited wall space.)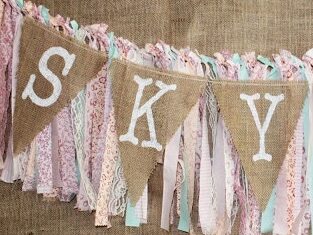 40. Burlap Name (Inspired Honeybee) – A little bit rustic and totally adorable, try some burlap for a banner that's casually cute.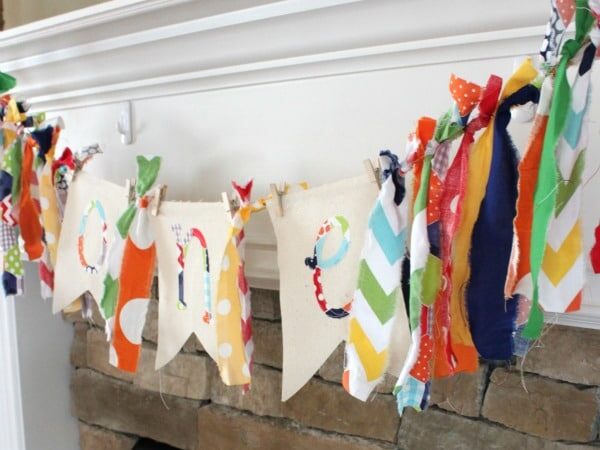 41. Fabric Scraps (Wail til Your Father Gets Home) – A great idea for a seamstress with tons of scraps that would otherwise be useless – such a savvy DIY!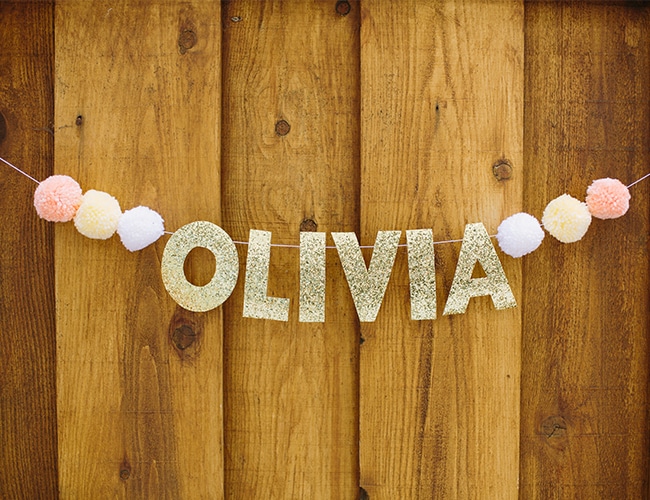 42. Name & Pom-poms (Inspired by This) – If you're short on time but still want something personalized, this could be the perfect solution.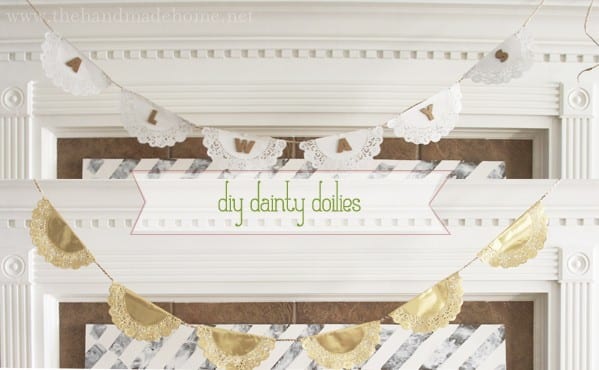 43. Lace Doilies (The Handmade Home) – Not the crafty type? No worries – you can't mess this one up and everyone will be super impressed. Here are some paper doilies!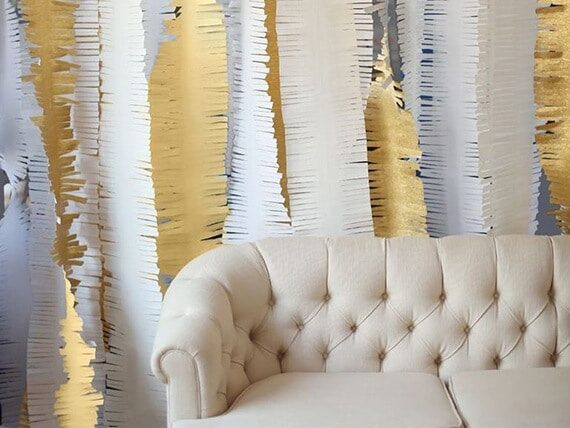 44. Big Fringe (Apartment Therapy) – Minimal supplies, massive impact. This gigantic fringe idea would be a fun photo background, too!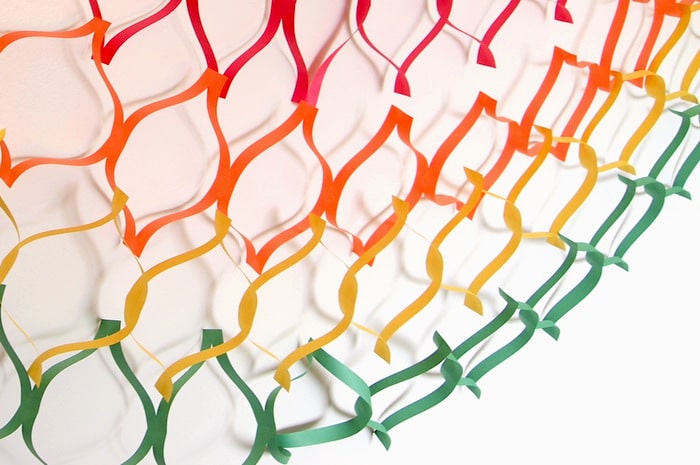 45. Paper Chains (DIY Candy) – Don't worry, these are definitely not as complicated as they look, so give it a try!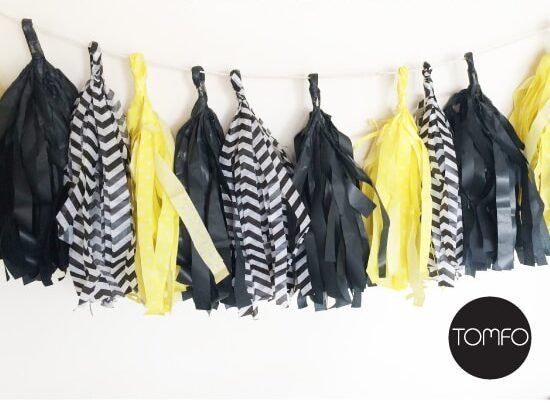 46. DIY Tassels (HGTV) – Whip up these tassels with just tissue paper and scissors in no time at all.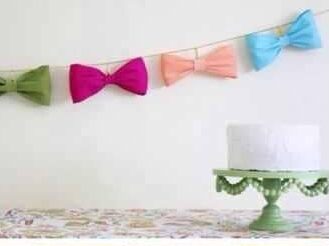 47. Paper Bows (We Heart It) – Hair bows or bow ties? It doesn't matter – these paper bows work for anyone!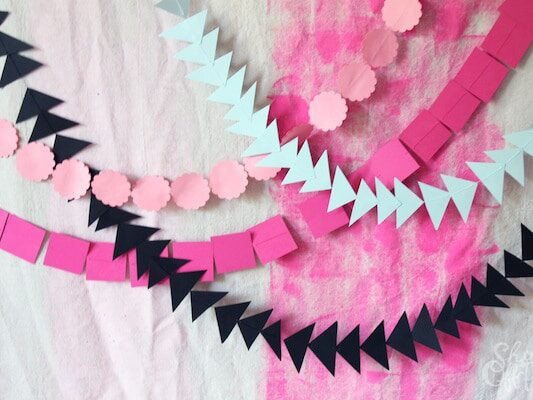 48. Geometric Shapes (Shoes Off Please) – Need a garland for a sophisticated party? Try some simple geometric shapes to keep it fun and classy.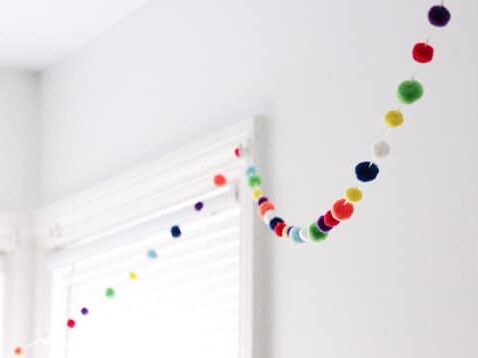 49. Pom-pom Balls (Crab and Fish) – This link is no longer available, but just use craft store pom-poms to make a last minute garland.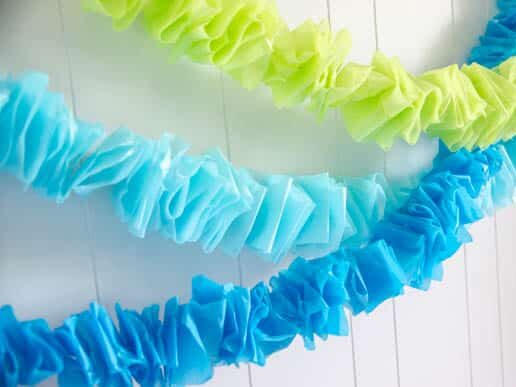 50. Ruffled Tissue (Pretty Providence) – Knowing how to turn some basic party supplies such as tissue paper into show-stopping decor is a killer party trick!
16 BIRTHDAY PARTY TABLE DECORATIONS
Centerpieces, table skirts, and runners to make the guest table, gift table, and cake table (that's a thing, right?!) look their absolute BEST!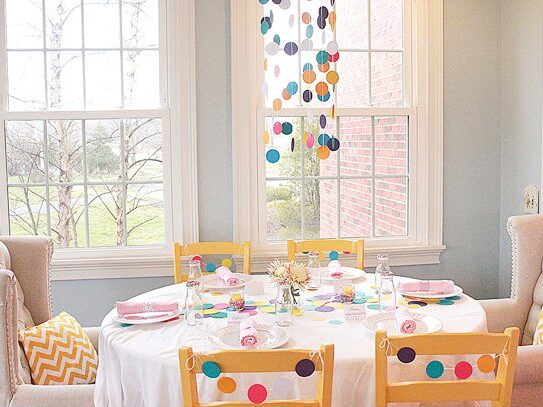 51. Polka Dots (Hostess with the Mostess) – All you need is color-coordinated card stock (and maybe a circle cutter if you want it to be a really easy DIY)!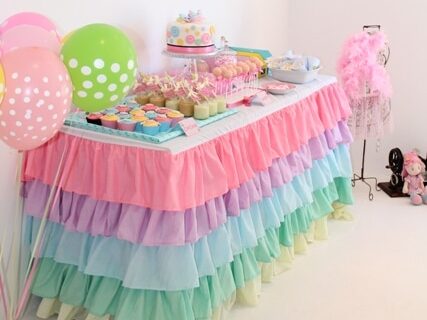 52. Fringe Skirt (Organiz It) – Darn it! This link is no longer available. But, if you have the extra time, you can dress up a simple table by adding a fun and whimsical fringe skirt! The birthday gal is guaranteed to love it!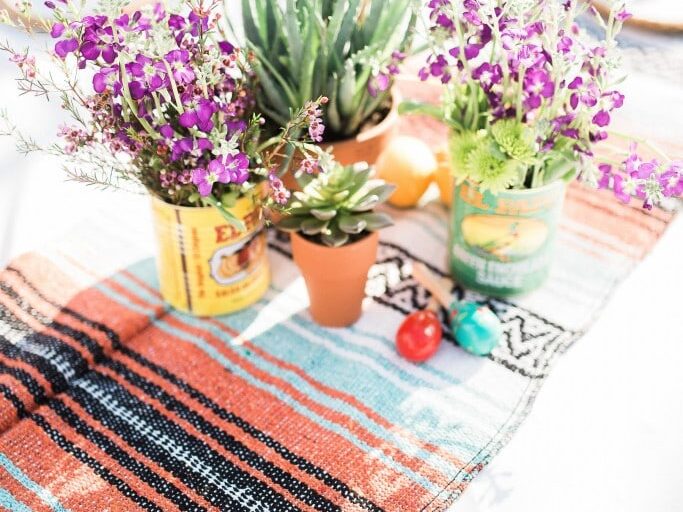 53. SW Blanket (Oh It's Perfect) – Simply add a southwestern-style blanket as a colorful table runner at a fiesta-themed party.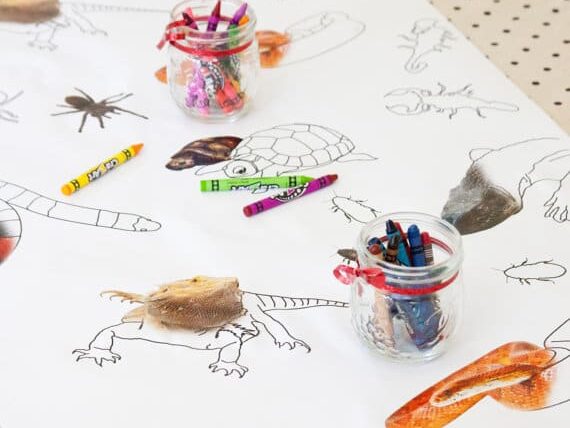 54. Coloring Page (Melinda Bryant Photo) – What could be better than a multi-purpose table runner? Nothing. Keep the kiddos entertained, and get them to help you keep the mood festive!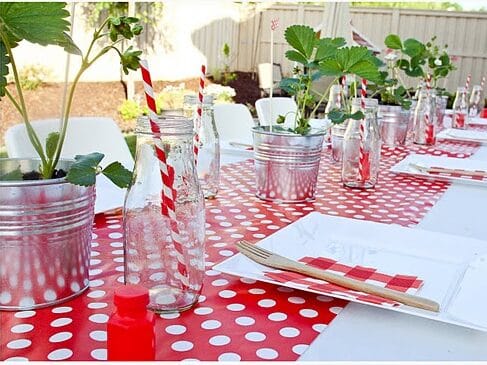 55. Paper Runner (Modern Mindy) – Such a brilliant idea – just use wrapping paper as a table runner. It seriously does not get any easier!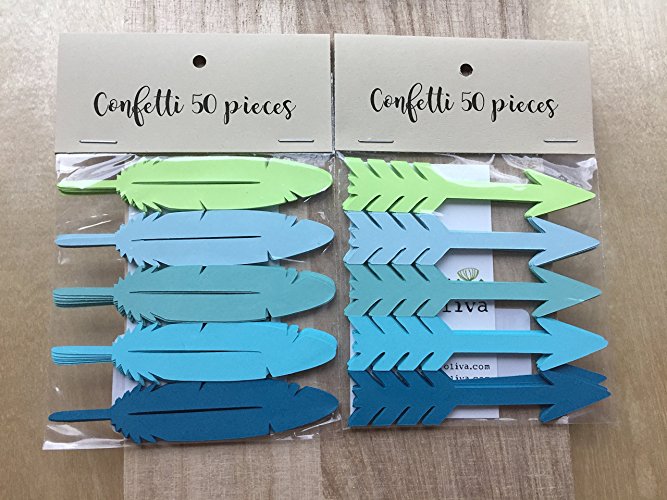 56. Arrow Confetti (Dear Oliva) – Just scattering some confetti around the table is an easy way to dress it up, and we just love these feathers and arrows!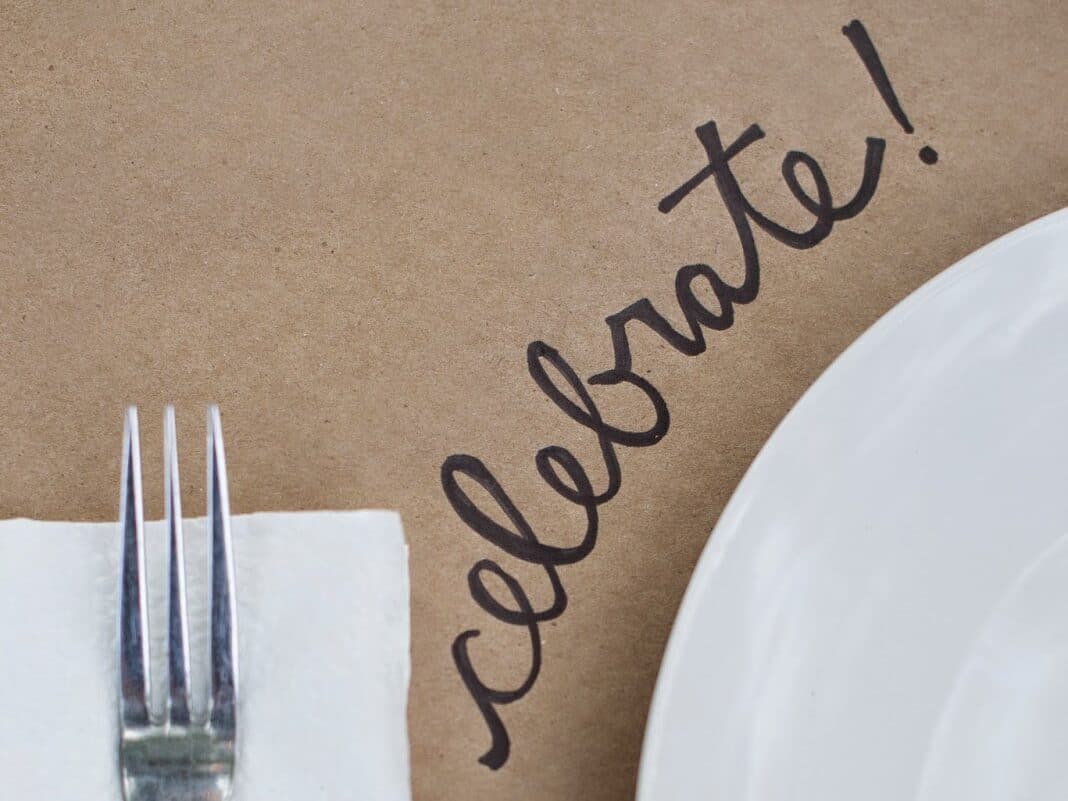 57. Simple Words (Domestic Fashionista) – Grab a roll of Kraft paper and a sharpie, and you will end up with a customized table for absolutely any birthday party. You can get creative and write guest's names or even words that describe the guest of honor!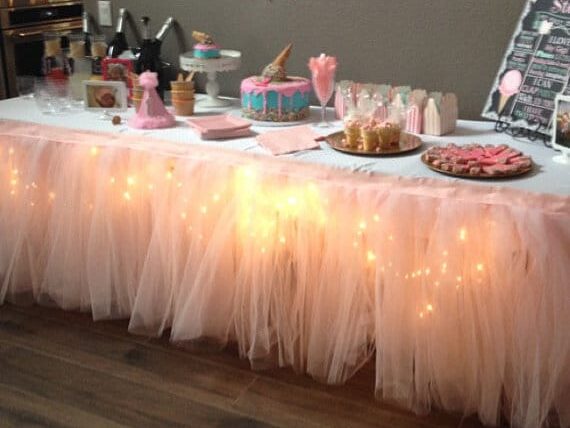 58. Backlit Tulle (Bailey Hada Party) – Add in a few twinkling lights, and a tulle table skirt becomes truly magical.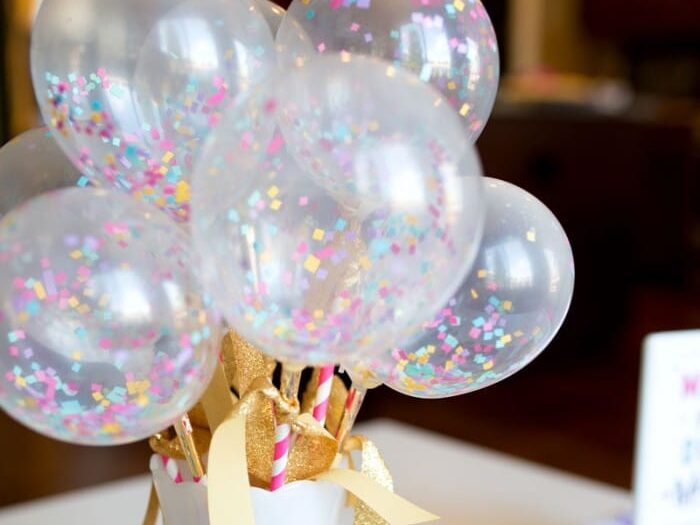 59. Mini Balloons (Modern Moments Designs) – Tiny, confetti-filled balloons make the perfect addition to any table decor.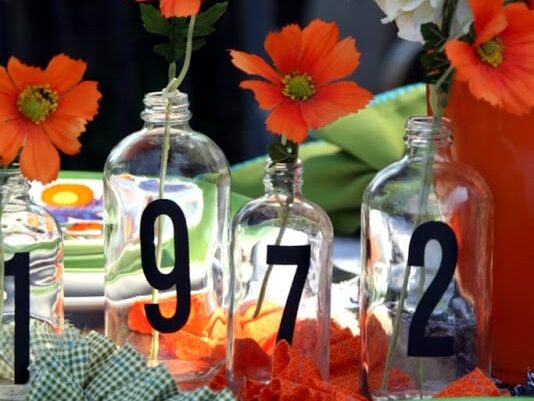 60. Birth Year Jars (Sweet Something Design) – Clever and easy, all you need are some jars or vases and vinyl numbers to decorate. Craft Level: Total Beginner!!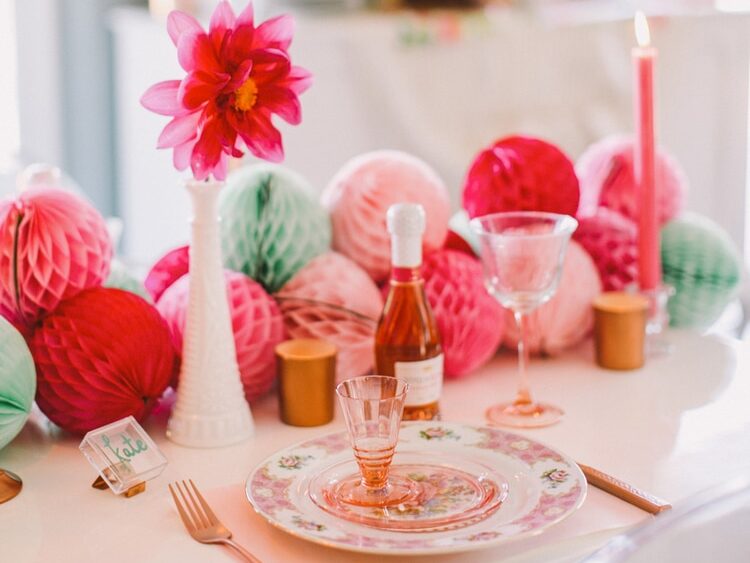 61. Honeycomb Balls (Lovely Fest Events) – Honeycomb party decorations have been around forever, but we love this new take on them. Instead of hanging from the ceiling, use them as a huge centerpiece!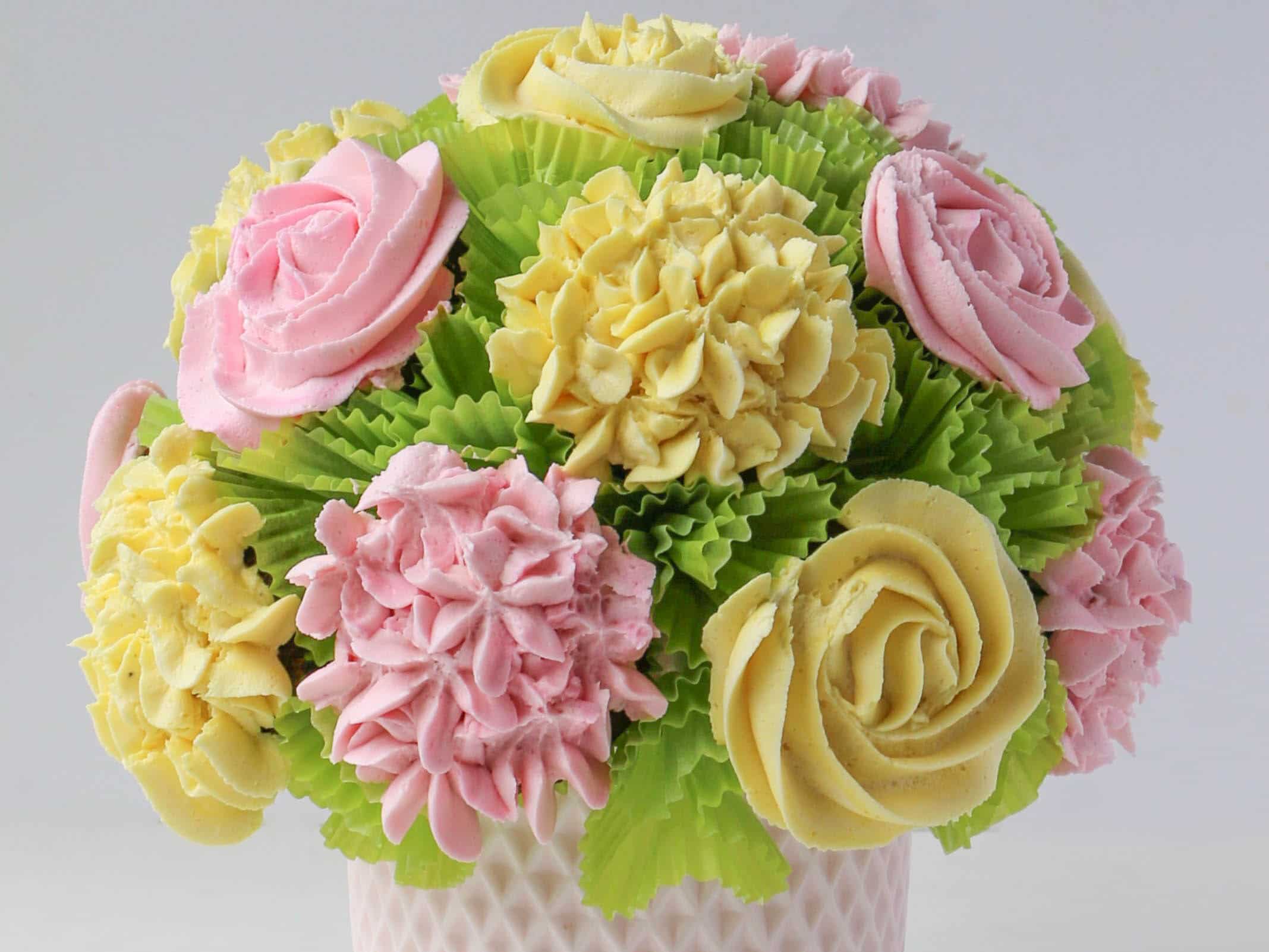 62. Cupcake Bouquet (Craftsy) – Dessert on display. They'll smell good too!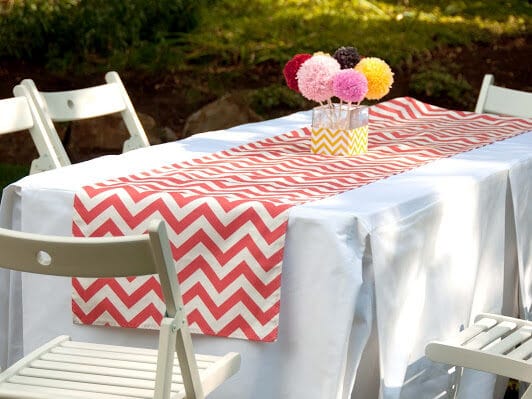 63. Pom-poms (Aesthetic Nest) – Create a few yarn pom-poms, and add them to a glass vase for a no-nonsense centerpiece.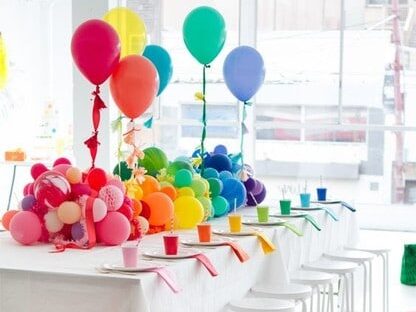 64. Balloons (Livingly) – Because you can never have enough balloons at a party. Pile them on the table!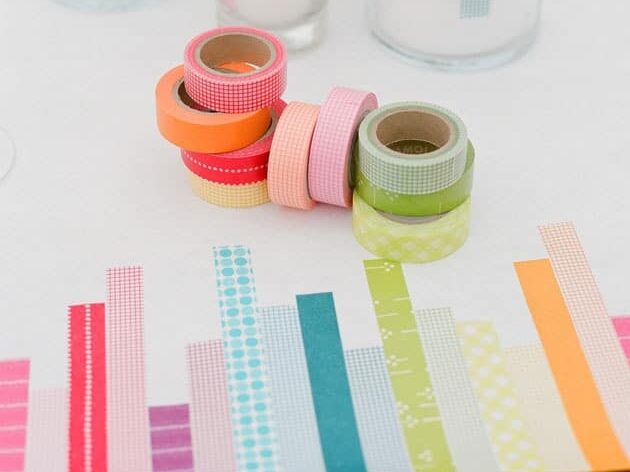 65. Washi Tape (Lover.ly) – Darn it! This link is no longer available. But, with a gigantic variety of colors and patterns to choose from, washi tape is easy to add to centerpieces and tables to create last-minute beauty in a pinch.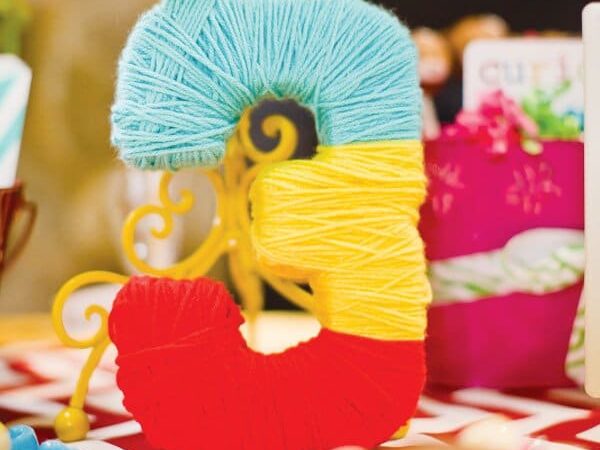 66. Yarn Age (Hostess with the Mostess) – Make sure everyone knows just how old that birthday boy or girl is by putting their age on display.
21 BIRTHDAY PARTY ROOM DECORATIONS
Fill the room with a celebratory mood by adding birthday decorations to the walls, ceilings, doorways, and even the yard!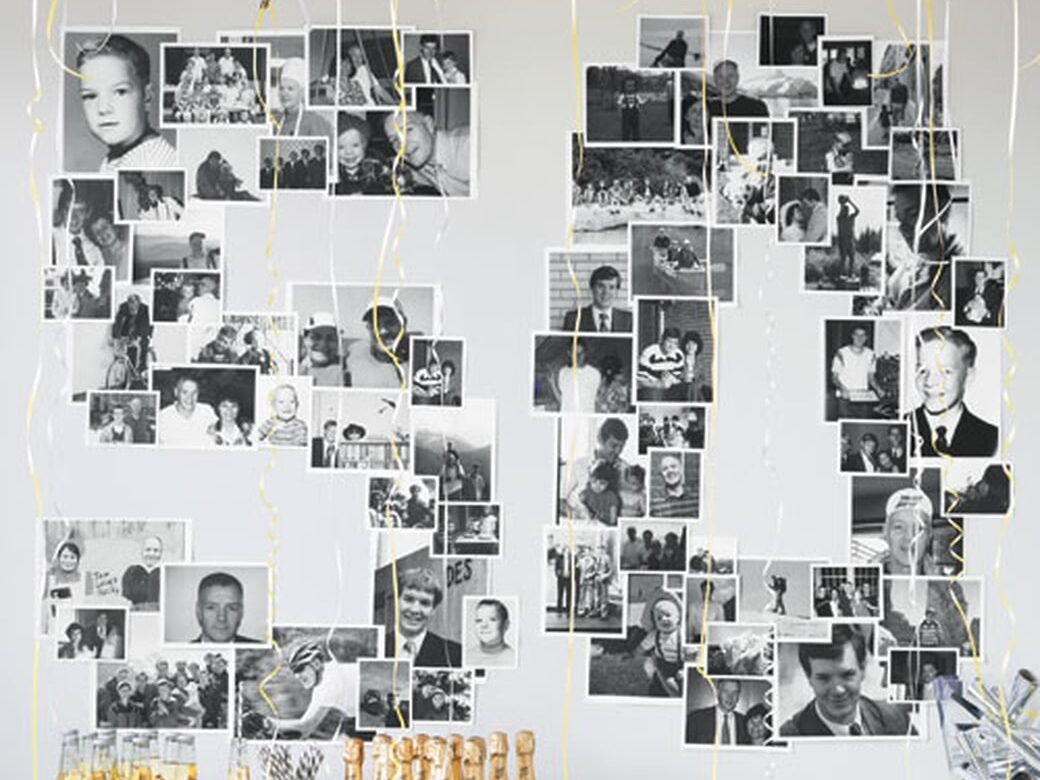 67. Age in Photos (Martha Stewart) – Years of memories lead to stacks of photos to remember them all, so put those pics to good use!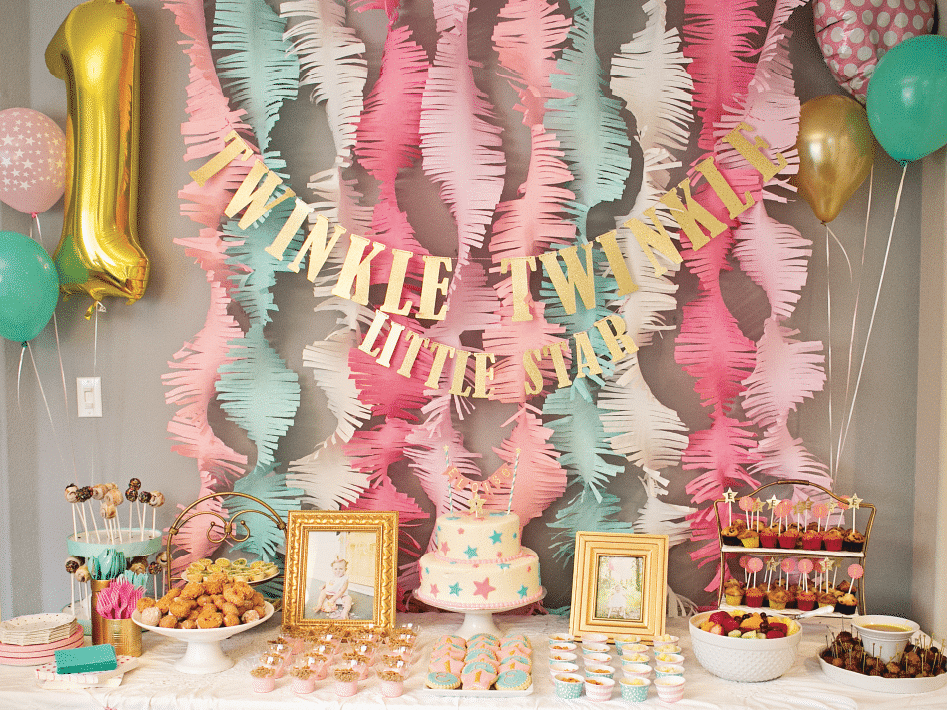 68. Big Fringe (Project Nursery) – We just love how this gigantic fringe background sets the stage for the whole party.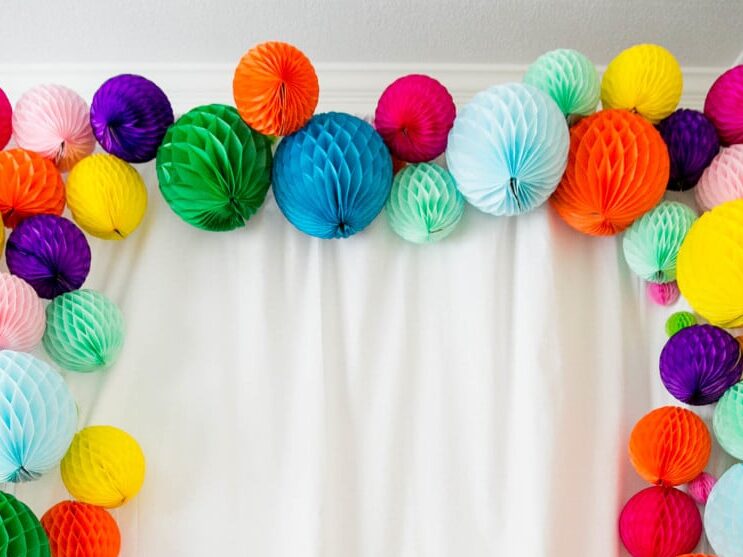 69. Colorful Arch (Project Nursery) – These colorful honeycomb balls will attract all kinds of fabulous attention.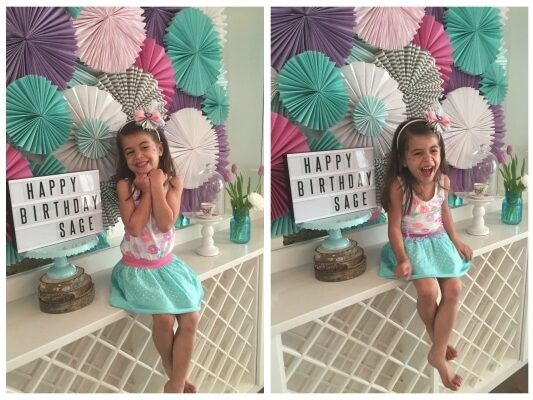 70. Rosettes (Elle o Elle Co) – Darn it! This link is no longer available. But you can DIY some paper rosettes, and cover the wall with this fun party decoration.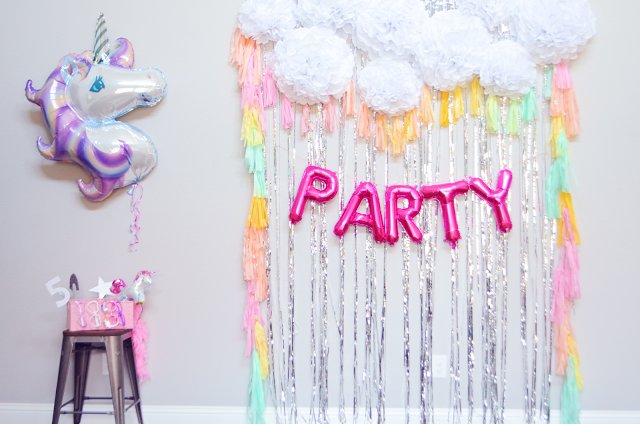 71. Clouds & Tinsel (PopSugar) – Sorry, this link is no longer available! This particular set up is for a unicorn party, but the possibilities are completely endless.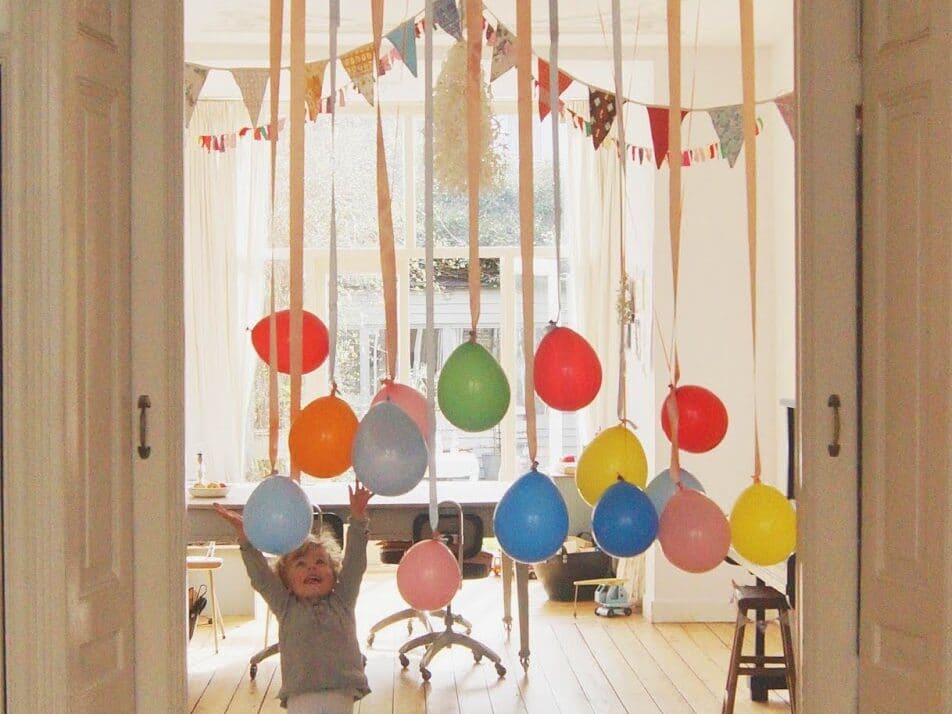 72. Balloon Curtain (Saar Manche) – Darn it! This link is no longer available! But, the kids will be running back and forth through this wall of balloons, which makes it a great decoration and gives it a "10" for entertainment, too!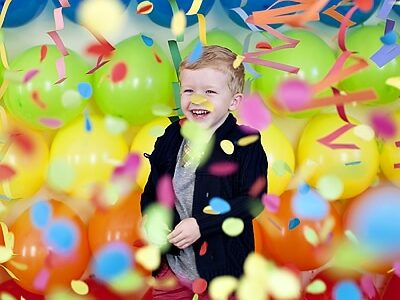 73. Balloon Backdrop (MomTog) – Darn it! This link is no longer available. However, just imagine the hordes of adorable pictures you and your guests could take in front of this rainbow of balloons.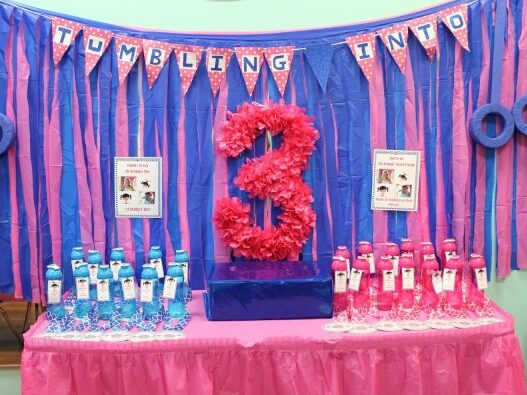 74. Flower Age (Bajan Texan) – This sweet wreath will show guests exactly which age they're helping to celebrate.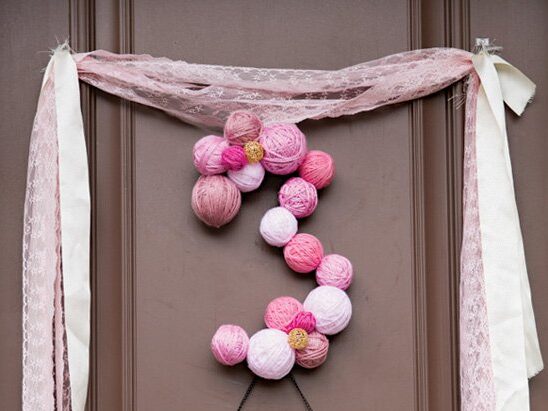 75. Yarn Ball Age (Hostess with the Mostess) – A nontraditional wreath, that still says "The party is HERE!"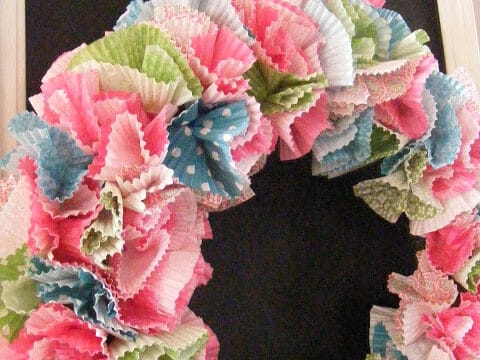 76. Cupcake Liners (Imperfect Homemaking) – Greet guests with a colorful cupcake-inspired wreath.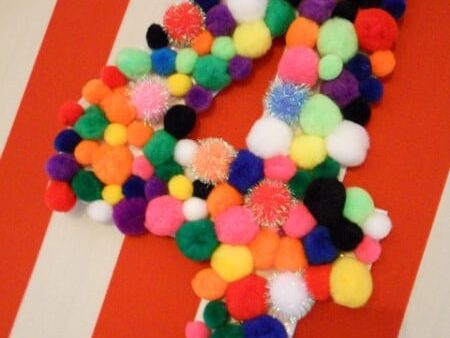 77. Pom-pom Age (Catch My Party) – A fun wreath that would go perfectly with any pom-pom garland!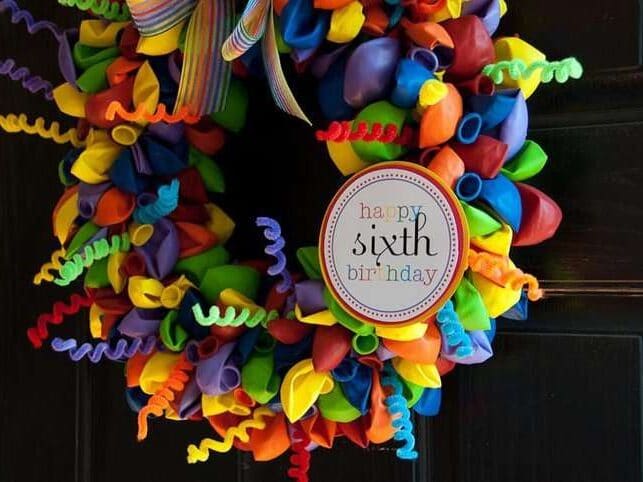 78. Balloons & Curls (Catch My Party) – Announce to everyone passing by that you are hosting a birthday party with classic balloons on the front door.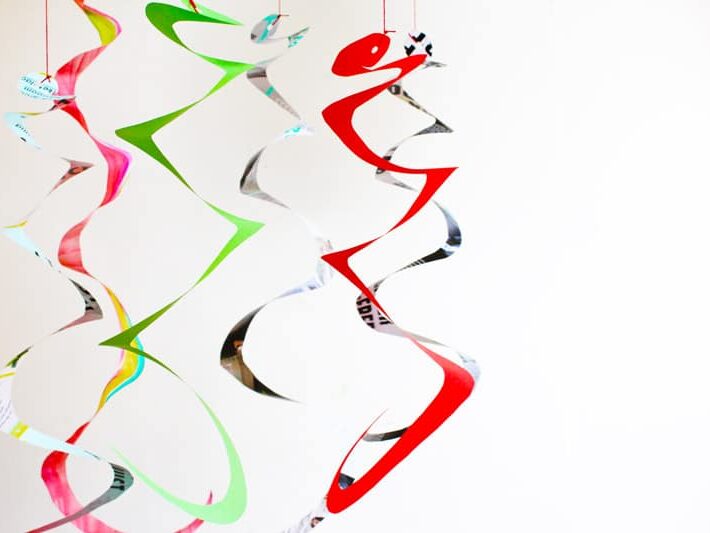 79. Whirligigs (Babble Dabble Do) – DIY these ceiling decorations in just a few minutes!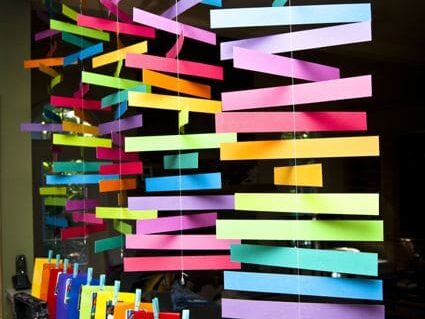 80. Rainbow Fringe (Juicy-Bits) – Gorgeous fringe hanging from the ceiling is sure to make your guests look up!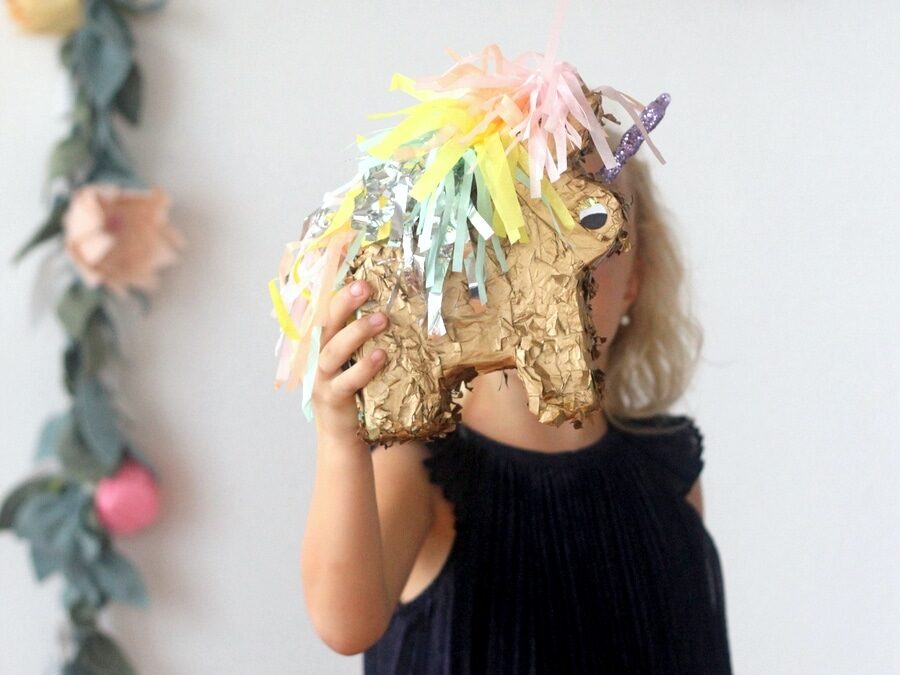 81. Piñata (Kojo Designs) – An interactive piece of decor, create a piñata that your young guests will adore!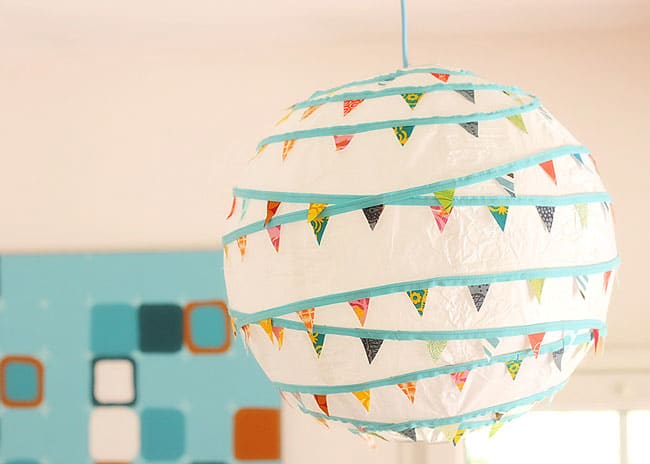 82. Lanterns (Chickabug) – Using paper lanterns was originally a wedding idea, but that doesn't mean you can't use them for a backyard birthday party!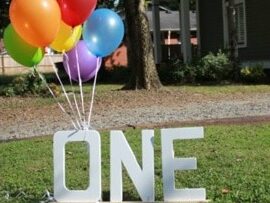 83. Age Letters (So I'm a Homebody) – Put out some life-size letters to spell out the special age, and you'll also create the perfect photo spot.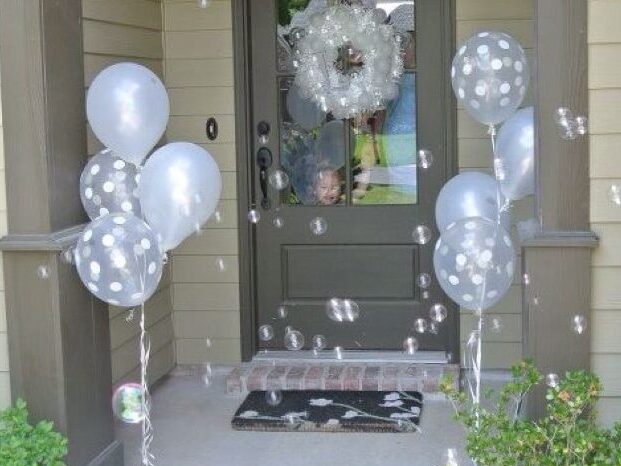 84. Bubble Entry – Shower the entryway with bubbles and get the little guests (oh, who am I kidding—everyone) excited! Who doesn't love bubbles?!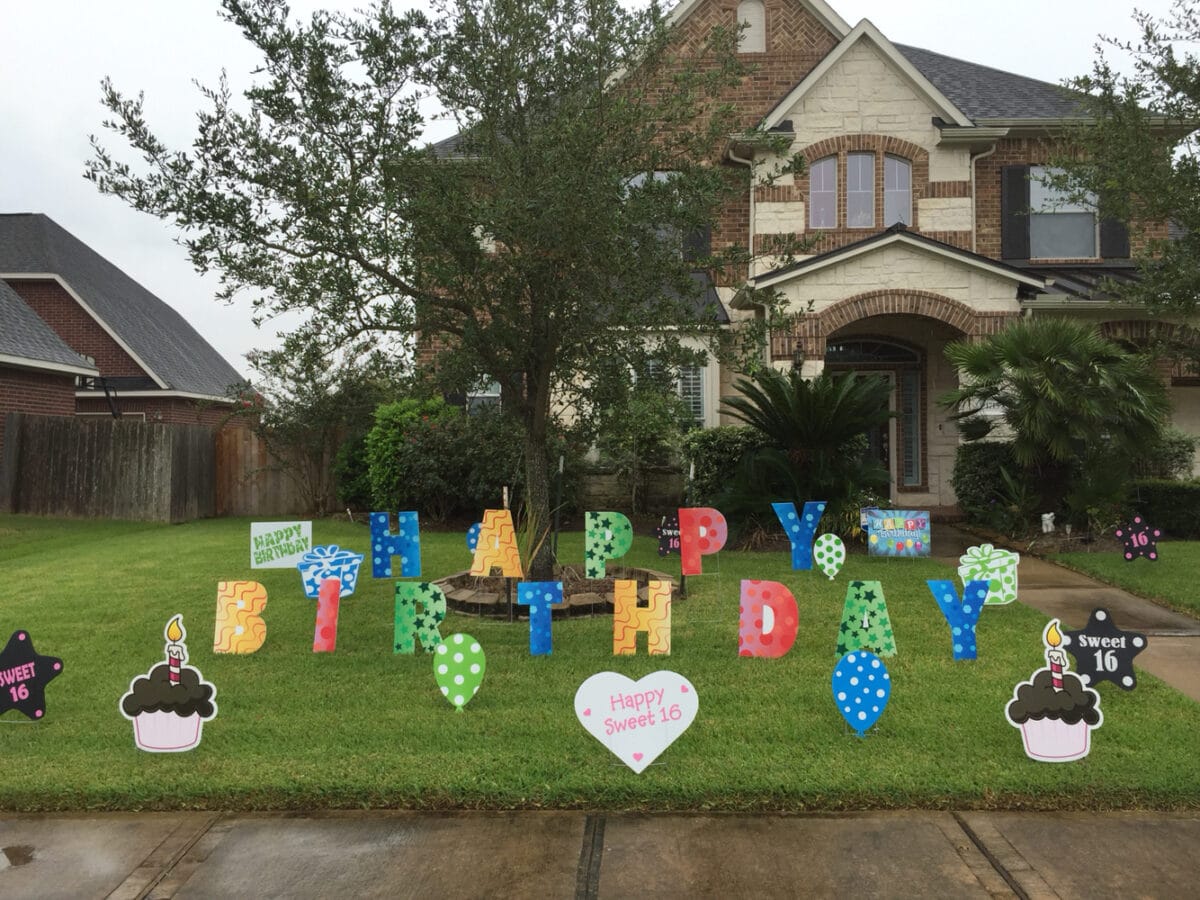 85. Yard Signs – No one will miss it when you say "Happy Birthday" with letters this large.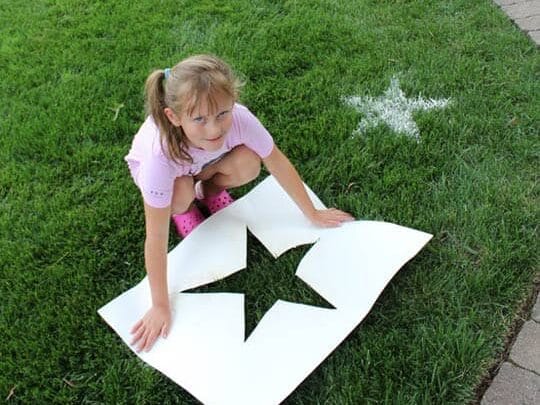 86. Yard Graffiti (Apartment Therapy) – Use spray paint and a DIY stencil to add a few party touches directly to the lawn.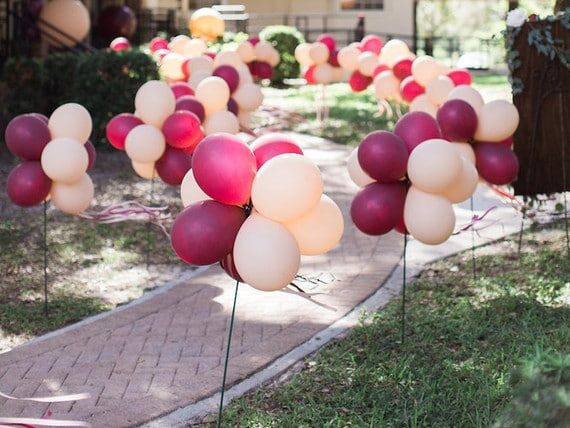 87. Balloon Pathway (100 Layer Cake) – Allow everyone to feel like a special guest as they enter the party amidst beautiful balloon clusters!
13 BIRTHDAY PARTY CAKE DECORATIONS
The main attraction of any birthday party is the cake, so make sure you don't forget to give it a splash of decoration too!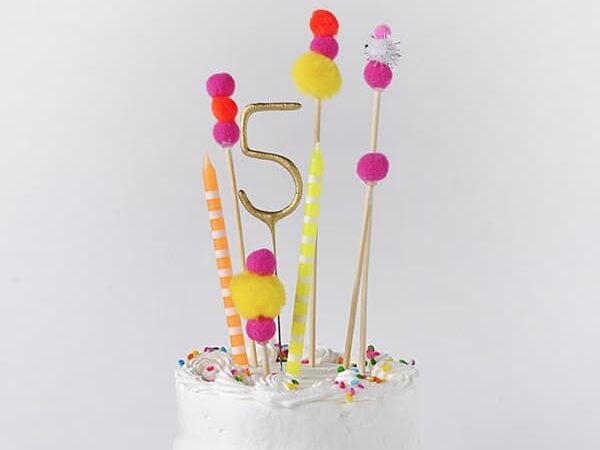 88. Poms & Age (Delineate Your Dwelling) – Don't you just love the height that these cake toppers add to this dessert?!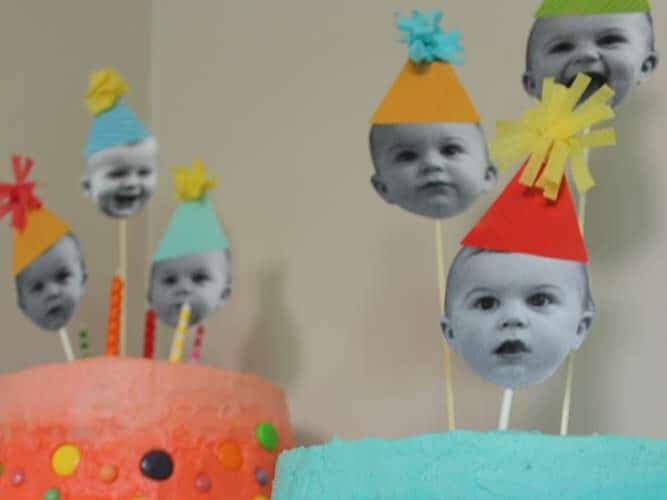 89. Face Photos (Catch My Party) – Make sure your guests are pinching those cheeks and not the cake by displaying photos as cake toppers.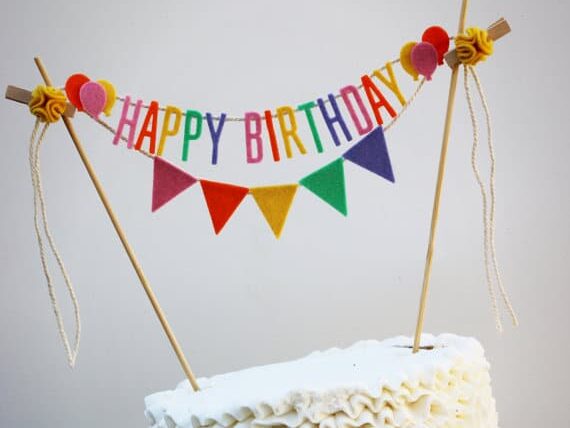 90. Felt Banner (Pipsqueak and Bean) – Dress up a simple cake with a fun birthday banner. Look at this cute pack of felt.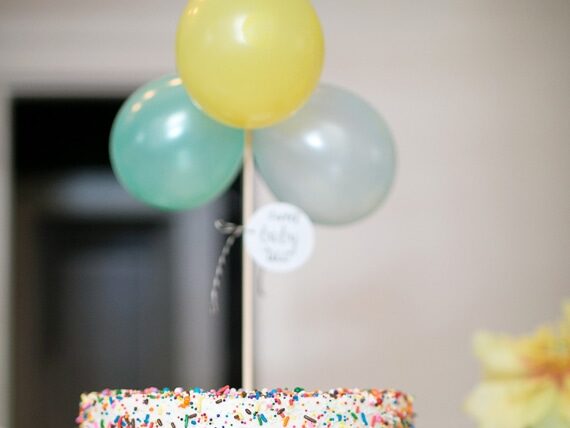 91. Balloons (100 Layer Cakelet) – Go 'classic' and use small balloons to top the cake.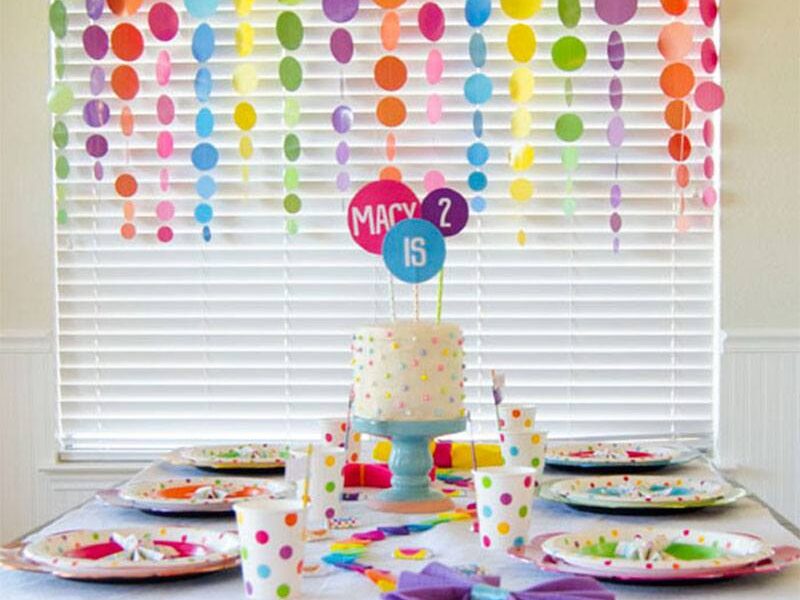 92. Polka Dots (Love the Day) – Just print, snip, and tape to get a personalized cake topper.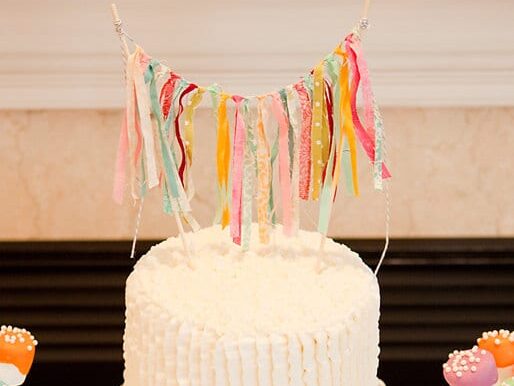 93. Fabric Bunting (The Vintage Nest VA) – This product and link is no longer available. But we found this cute banner!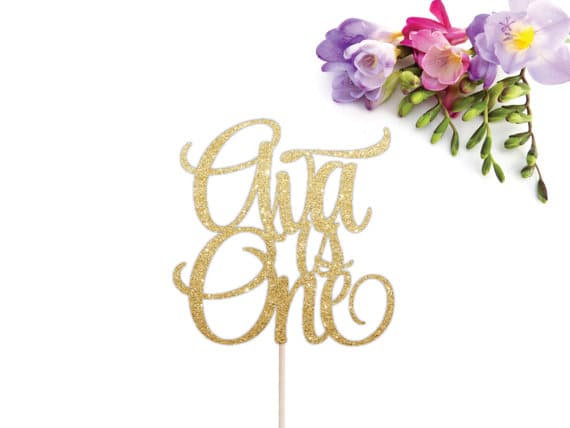 94. Name & Age (Topper and Twine) – That link is no longer available, but we found a cute happy birthday cake topper here!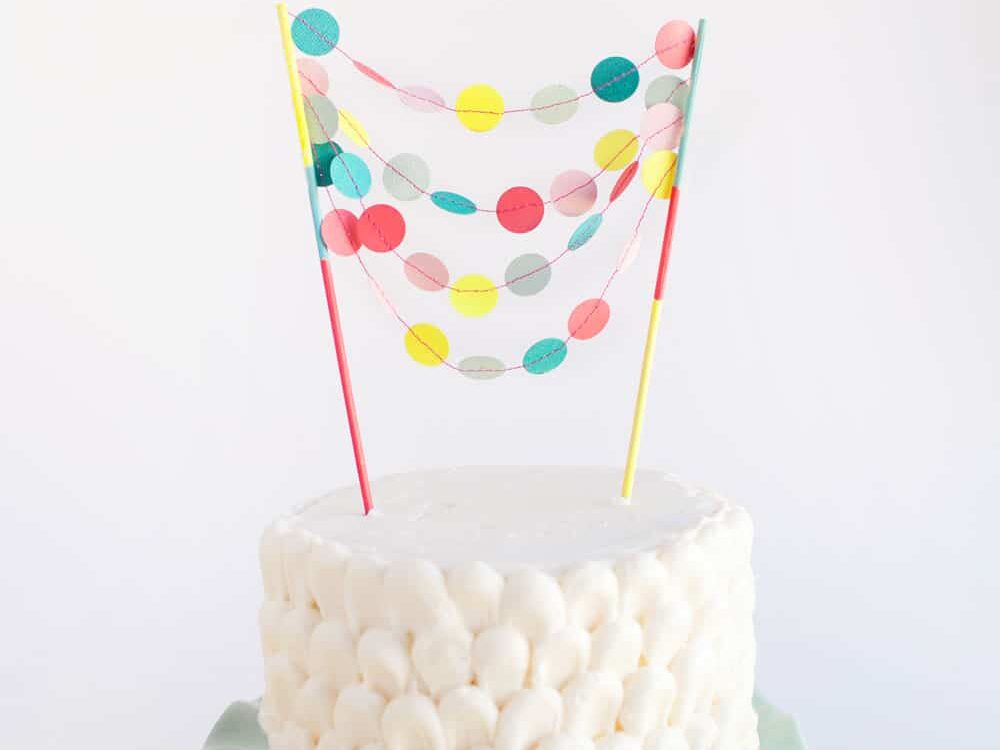 95. Polka Dots (Tell Love and Party) – Decorate the cake just like you would a room—fill it with confetti garlands!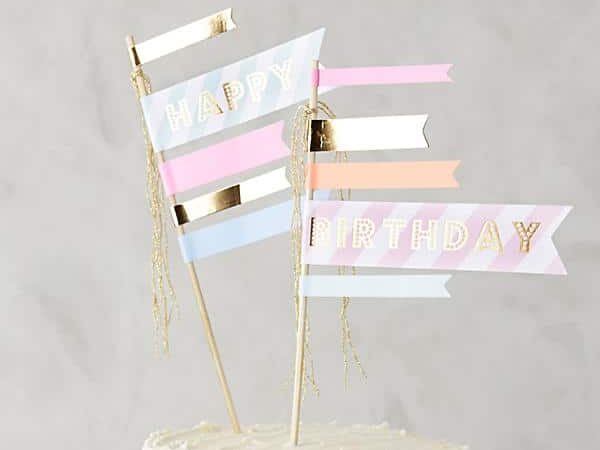 96. Paper Flags (Anthropologie) – This product is no longer available, but it is simple enough to re-create with some scrap paper and skewers, making these cute cake toppers easy-peasy.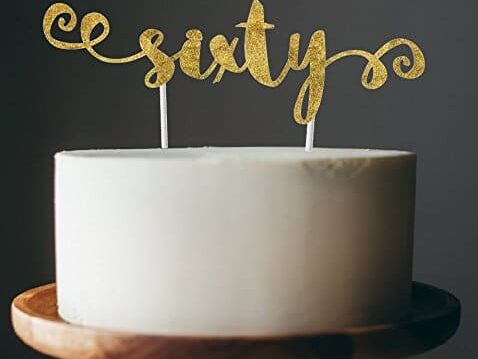 97. Cursive Age (Ana de Roux Invitations) – Especially perfect for milestone birthdays, spell out the guest of honor's age.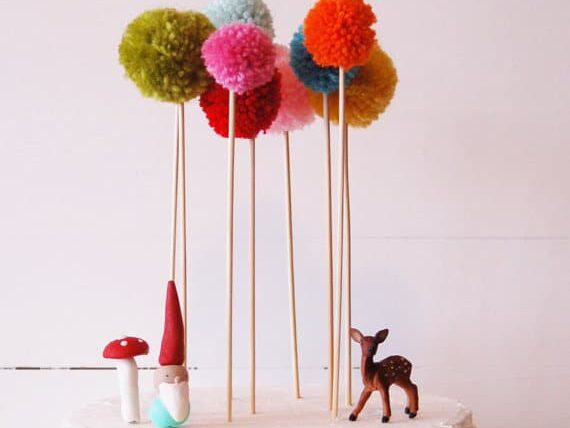 98. Pom-pom Trees (The Bees Knees Shoppe) – If you're hosting a whimsical forest party, pom-pom trees are absolutely adorable.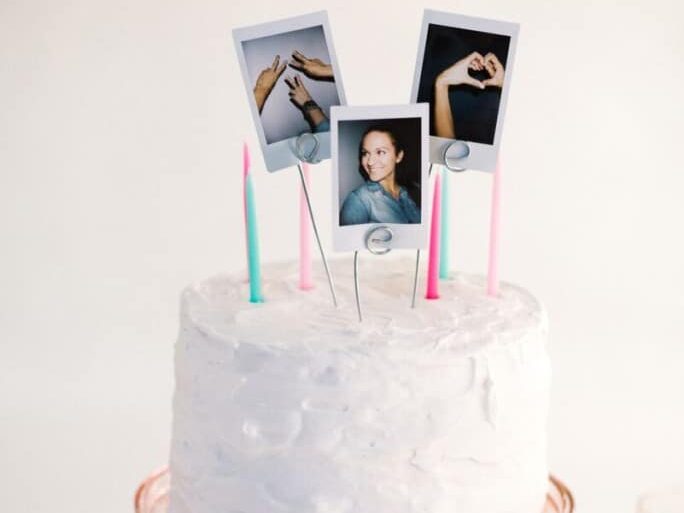 99. Polaroids (Let's Mingle Blog) – If you forgot about the cake until the last minute (Oops!), just snap a quick pic or two and top away!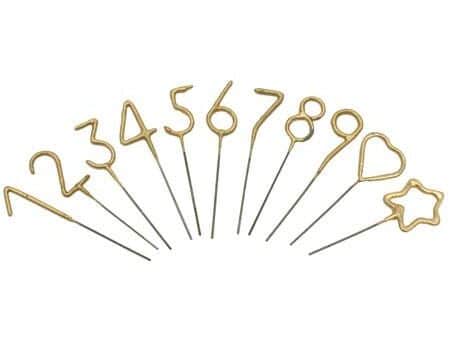 100. Age Sparklers (Tops Malibu) – Forget candles, this year make that cake sparkle!
Well, what are you waiting for? Don't you have birthday party decorations to whip up?! If your next party is too far away for you to remember all these fabulous ideas, just PIN it and save it for later!
But, if you need other party planning ideas right now, look no further! We've got tons and TONS of ideas to help:
BONUS DIVA BIRTHDAY DECORATION IDEAS FOR YOUR SPOUSE
These are some of our Diva tried and true FAVORITE ideas for celebrating our spouses birthday's!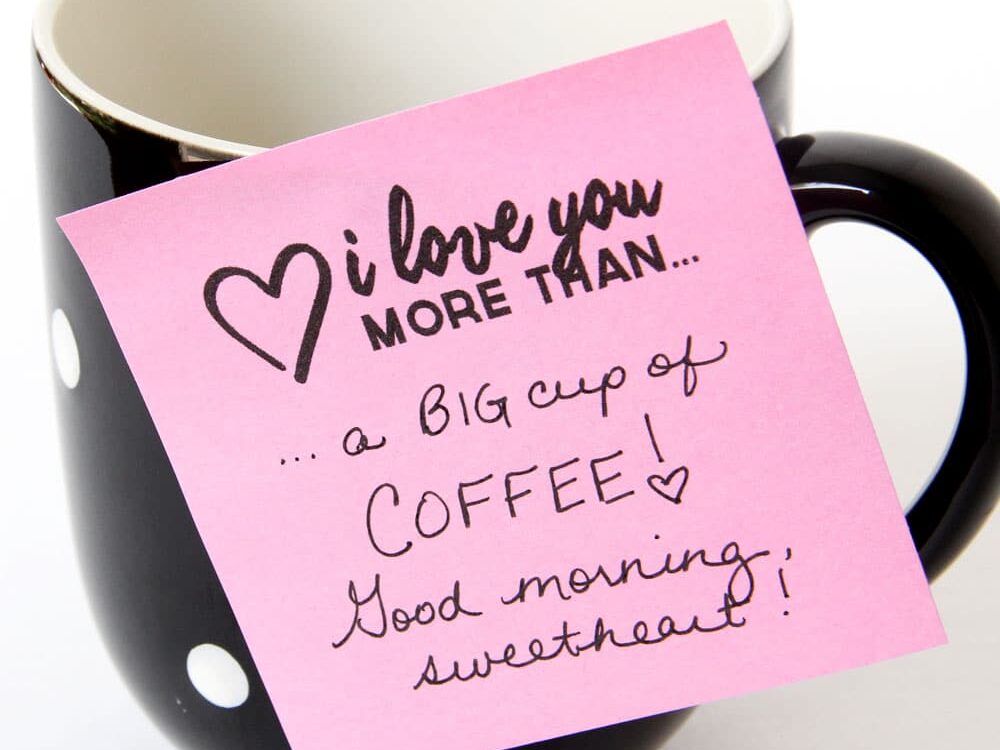 1. Sticky Note Love Notes – Birthday notes filled with sincere compliments and humor are fun decor for any birthday!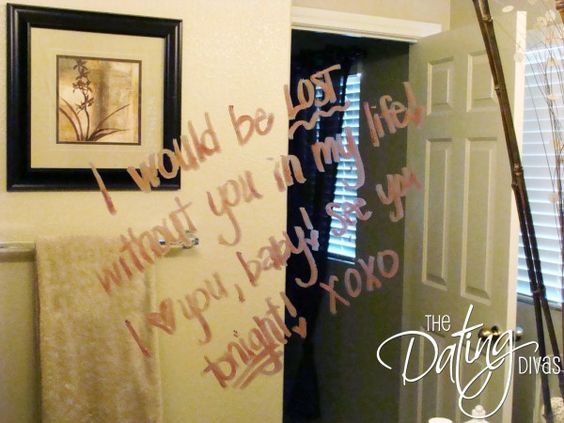 2. Bathroom Mirror Notes – The bathroom mirror is also a perfect place to leave a surprise message written in dry erase markers/dry erase crayons/lipstick or whatever you've got on hand. Add a little kiss mark to your art on the mirror for a sweet touch!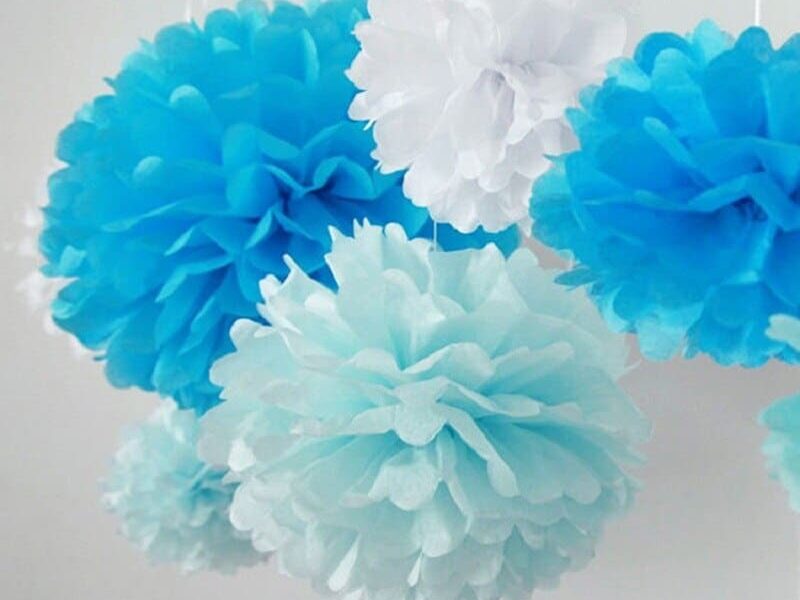 3. Pom-pom Balls – If you're looking for a fabulous decor idea aside from the normal balloons and streamers- this is it! These are pom-pom balls and they are super easy to make. Here's a little video tutorial for those of you who want to learn how to make them – they are SO easy!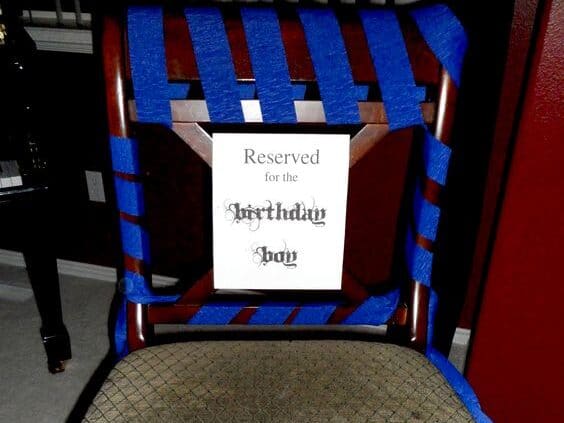 4. Birthday Throne – Remember to transform the Birthday Boy's chair into a majestic Birthday throne with crepe paper and a "Reserved for the Birthday Boy" sign!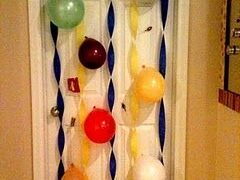 5. Birthday Door – Decorating the Birthday Boy's door is one more way to make them feel extra special on their big day!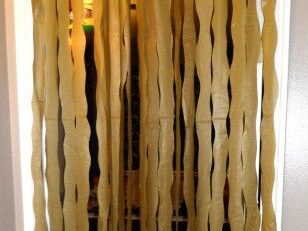 6. Doorway Curtain – Create your own birthday doorway fun with a cut up plastic tablecloth!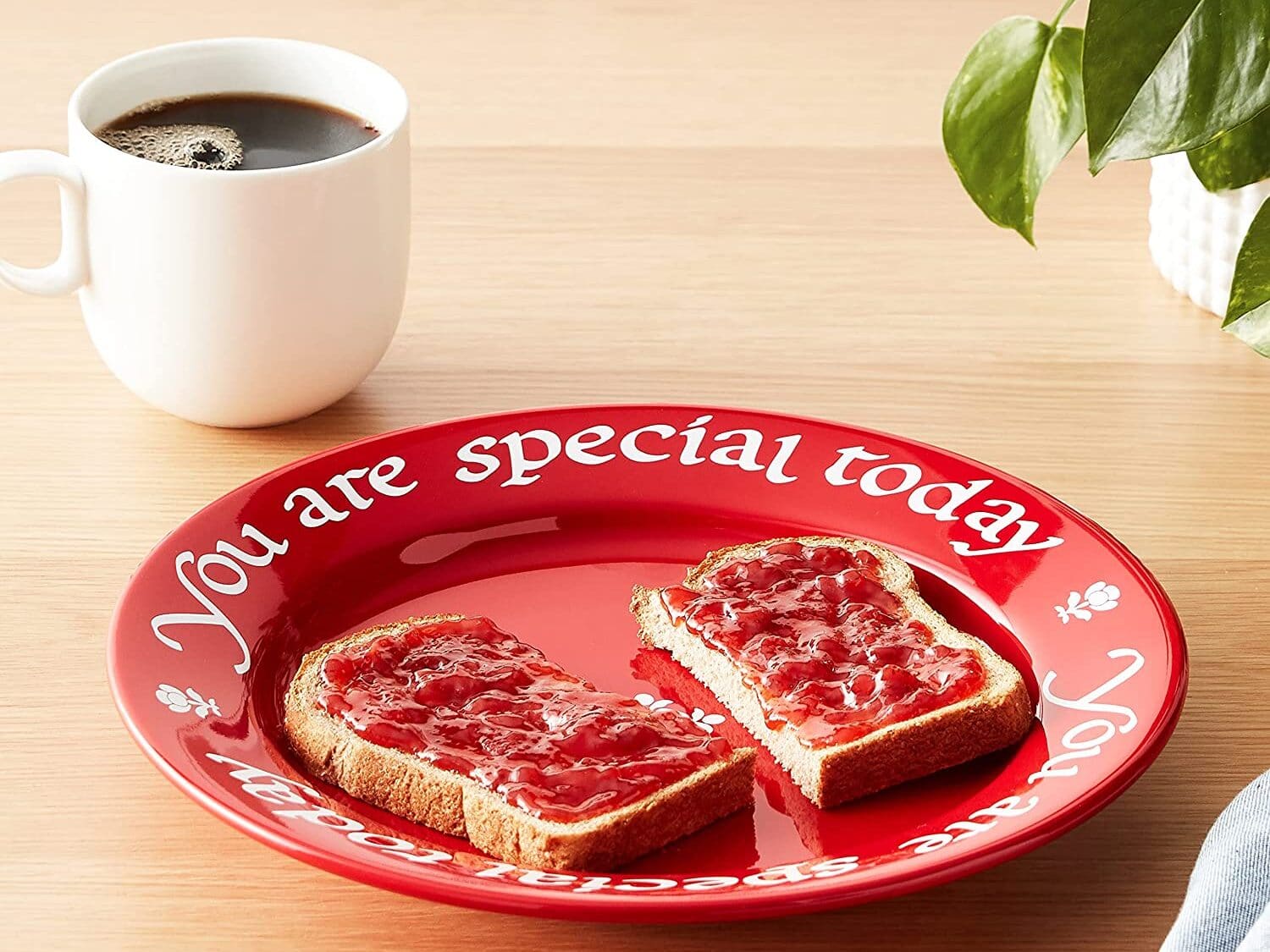 7. Special Plate – Any meal is made more special when served on a special plate! (And this works for ANY special occasion!) Want a special plate of your own? You can find one here!
Alright friends, it's time for you to go out and party hard! Make the next birthday party you plan one to remember with any of these birthday decorations! Have fun!