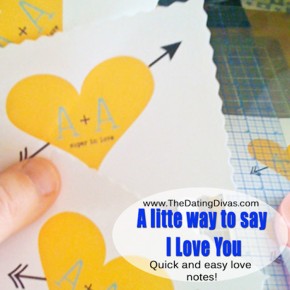 Quick and Easy Way to Say "I Love You."
This post was contributed by our honorary diva, Charlene.  Here she is:
Abby, one of our readers, sent in this fun "hide and find" idea!
"My Man, is fantastic. He's my best friend, my biggest fan, my true love, and a wonderful Father. I'm not saying he's perfect, but I may complain about now and then are REALLY small potatoes and I know that. God has blessed me with a wonderful mate, and I do my best to keep that...
Continue Reading