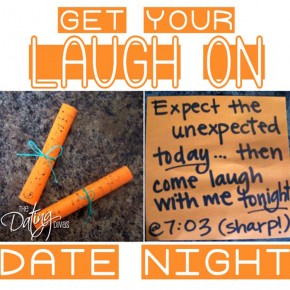 How To Get Your Laugh On With Your Spouse!
Here's a little background on this date: For April Fools Day this year, my husband thought it would be HILARIOUS to make me french toast with a generous layer of garlic salt on top. (Ugh!) I'm ashamed to say that I was less than laughing after I ran to the sink to spit it out and got a face full of water when I flipped on the faucet - he had rigged it to come out of the sprayer!
*sigh*Somebody (ME) needed to lighten...
Continue Reading