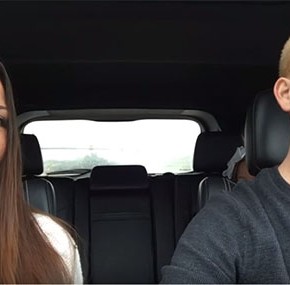 Check Out The Shocklee's Pregnancy Announcement - "Our Family's Growing" 
The Shocklee family nailed this pregnancy announcement. They include their little girls in the announcement too.... SO CUTE!
Really, I love when people take songs and create their own little twist with the lyrics. This family of 4 (and a half) did just that using Meghan Trainor's "Lips Are Movin'" as their starting point. From the dad's "rap" to the mom's killer vocals to those adorable girls...
Continue Reading