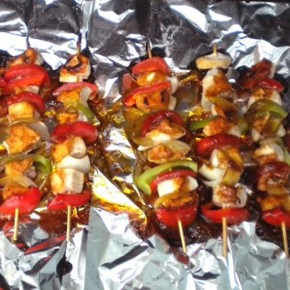 Summer Recipes that Are Delicious AND Easy
I really wanted to share this super yummy meal idea with you because it's another one of my hubby's favorites. Well, let's be honest, my husband is a big fan of my cooking and therefore almost everything that I make is his favorite. But the recipes that you'll be seeing from me on here have been Hubby tested and approved.
Maui Chicken and Veggie Skewers
3 Chicken Breasts (cleaned and cubed)
1 Green Bell Pepper...
Continue Reading