Cast Away. What an intriguing concept! You've totally seen this movie, right? Years ago, when I saw it, I both laughed and cried – it is totally entertaining! So I was thrilled when one of our awesome readers, Elischa, submitted this great date she created for her hubby! They had so much fun elaborating on the Cast Away theme, she wanted to share her date with everyone.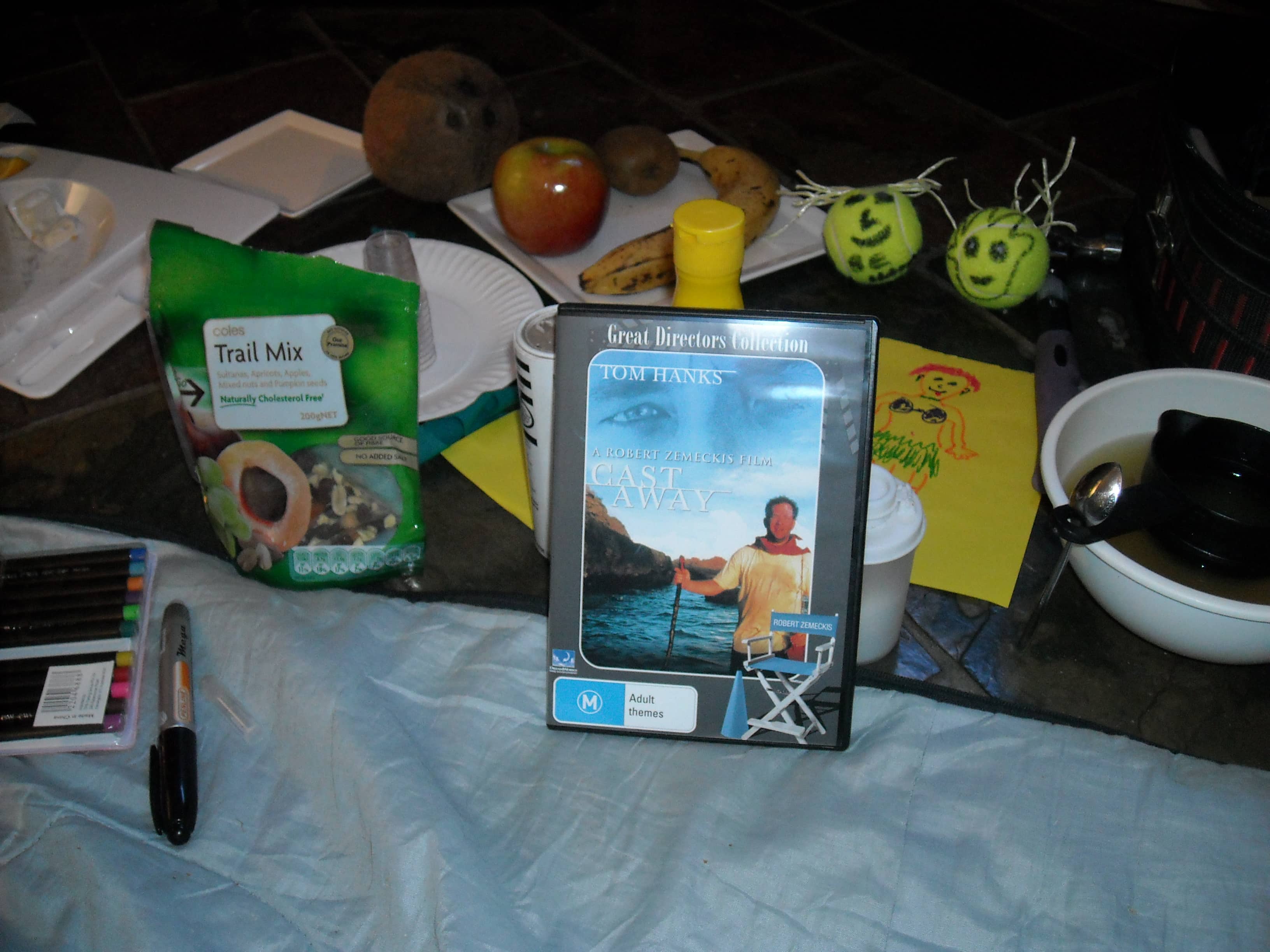 Disclaimer: This post contains affiliate links. To learn more about 'em, click here.
First things first… the setting! Throw some open sleeping bags down on the floor along with some "washed up luggage" nearby that contains a survival kit and supplies (markers, hammer, nails, string, paper, etc) along with a box of "rations." Let your hubby open up the suitcase to be surprised with what you've got to work with tonight!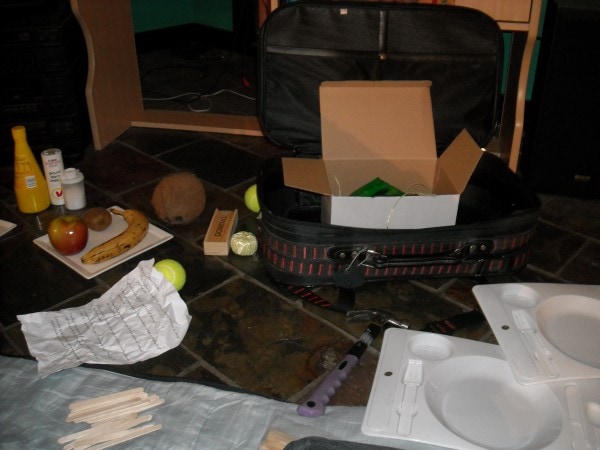 Check out the list of activities you'll accomplish on "the island" together. You can print a list similar to Elischa's below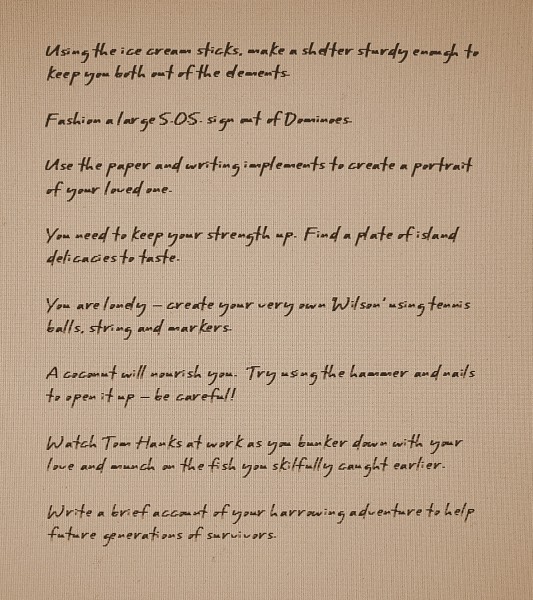 One by one, check off your island activities… Out of the two of you, whose popsicle shelter model would you choose to take refuge in?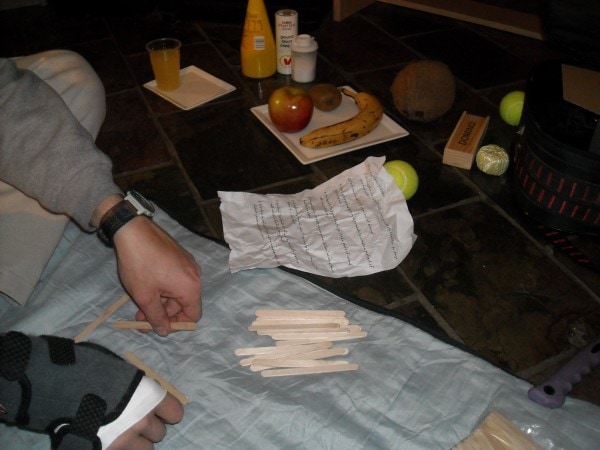 I just L.O.V.E. these island portraits! This idea was inspired by when Tom Hanks does cave drawings. Umm… I will be lucky if my drawing can look anywhere near this good, LOL 🙂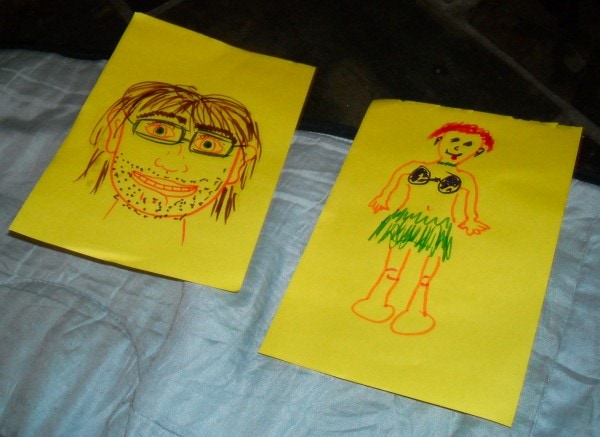 Each of these little sample cups were filled with fun island snacks like gummy fishies, macadamia nuts, fruit, whatever you deem to be of the island!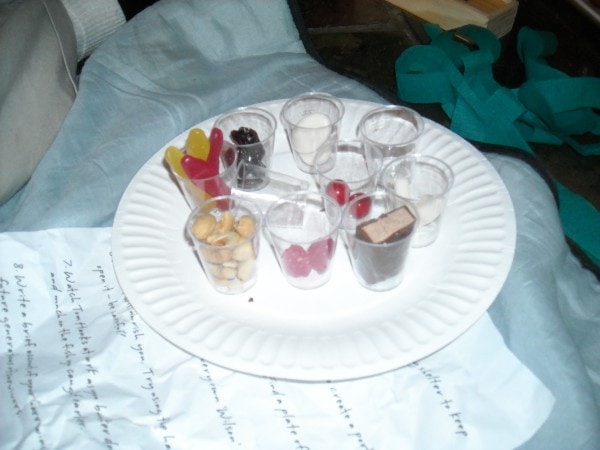 A closer look inside the washed up luggage… Ooh! Trail Mix… not too shabby!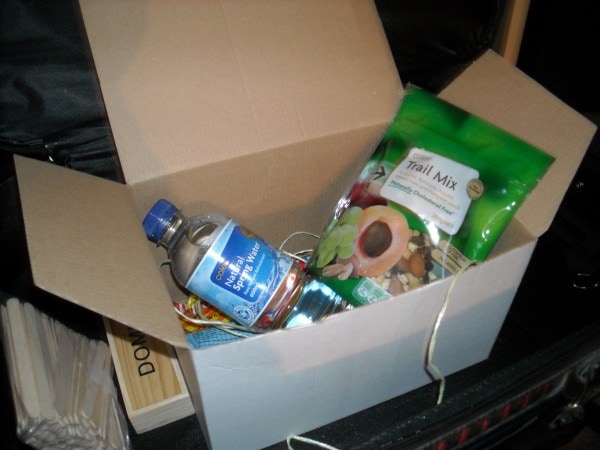 I think perhaps, this is my favorite part of this date!! Look at these little "Wilsons!" I can't help but smile just looking at 'em!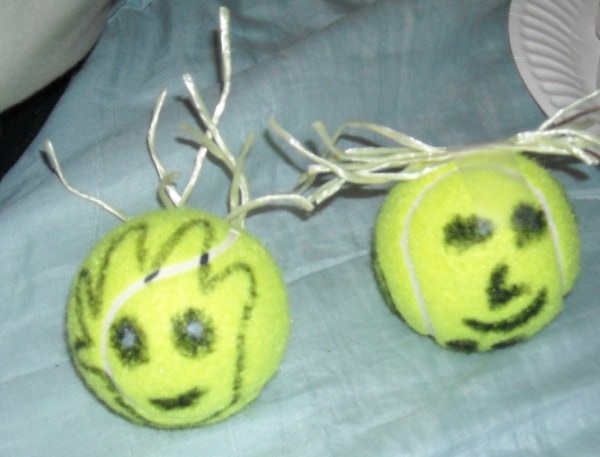 I have never thought of buying a coconut, but now I'm totally curious and think this will be WAY fun to do together. Here are some further instructions on this one…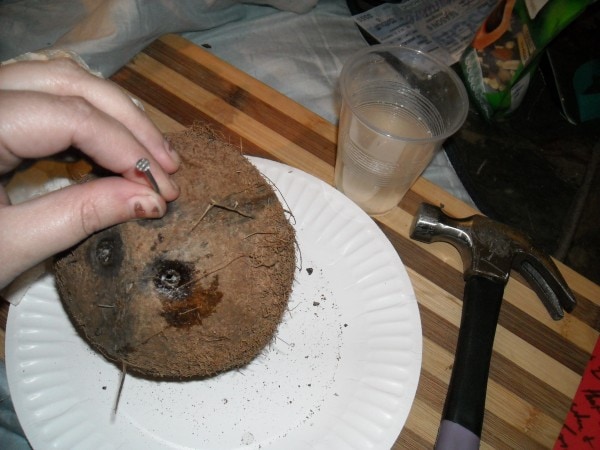 Ah, the ol' island journal entry! Activities like this always end up being hilarious if you use your imagination. Notice Elischa's hubby's first sentence? I can only imagine, LOL!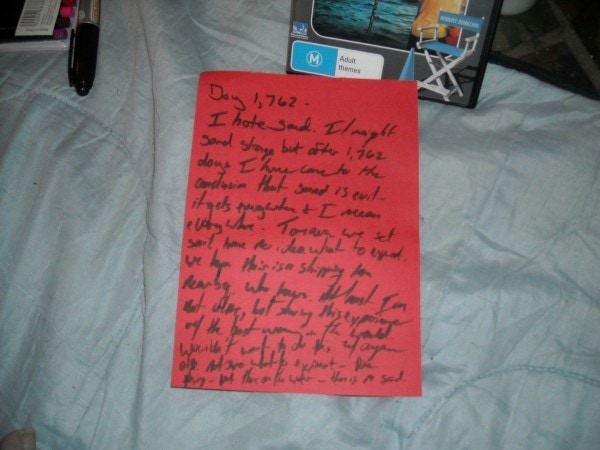 So you told your Mr. that you thought you should stay in and just see the Cast Away movie for date night… little did he know you guys were in for a complete island experience that – it's pretty safe to say – will never be forgotten.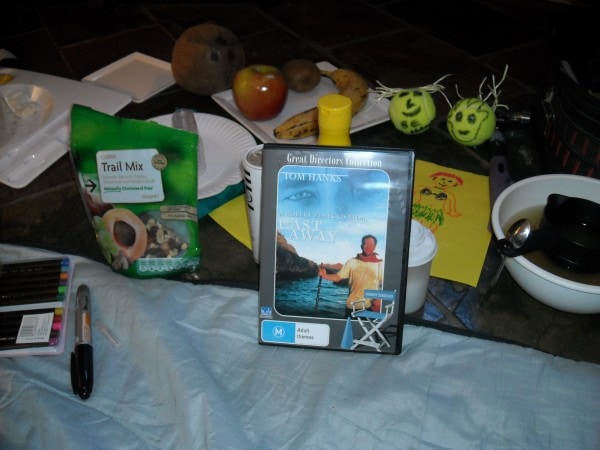 Thanks so much for sharing, Elischa! ENJOY!
If you have a fun and creative date idea that you have done, would like to do, or would just like to share, submit it to us here.