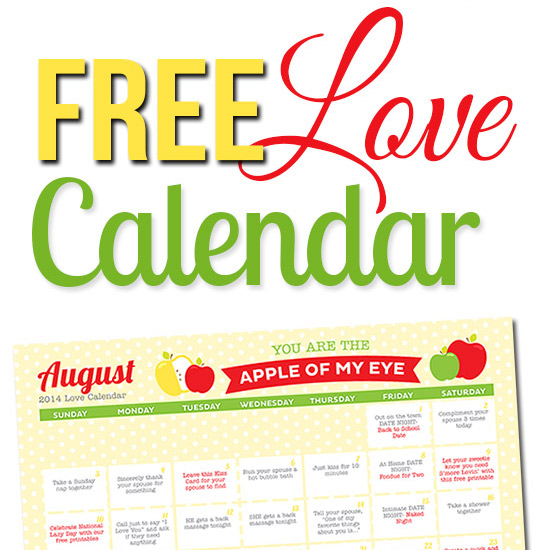 Your free printable August Love Calendar is here! 
And it's FULL of fun and flirty romance tips to help reconnect you with your spouse and strengthen your marriage this month!
Yep, we promised it would be coming and here it is!  Are you ready for another month of intentionally loving your spouse?  How did your July marriage challenge go?!
Have any suggestions for future romance calendars?  We'd LOVE to hear in the comments!!  
And if you're new to our...
Continue Reading