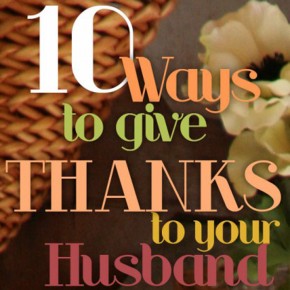 10 Ways to Give Thanks
Make a Pumpkin Pie for your husband, with a sweet note in the middle. You can put the note in as you put the pie in the oven. He will be impressed no matter how it comes out!
Make a card for your husband to give him thanks for all he does in the house, and then display it in the kitchen or living room.
Prepare an extra special dinner made before Thanksgiving with a small turkey and some of the fixings. He will be surprised when...
Continue Reading