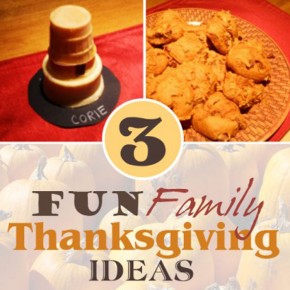 I can't believe the month of November is fast approaching! Where has the time gone? In thinking about November and families, I want to share THREE ideas you can easily do with your family.
Even if you don't have kids, there are still fun things that you can do!
The Pilgrim Hat
(Thanksgiving Dinner Name Card/Favor Idea)
My mom is pretty much amazing. When I think back to Thanksgiving dinner, I can almost smell the turkey and her famous mashed...
Continue Reading