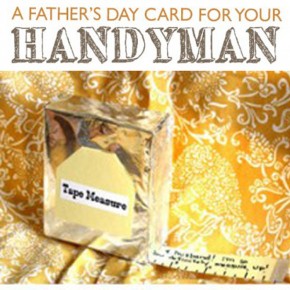 This Father's Day show your husband (or Dad) just how much he means to you with this simple and creative tape measure card!
This fabulous idea was found over at Family Fun and I thought it would be the perfect card for my husband.
The great thing about this card is that I guarantee you have all the supplies on hand! A box, yellow paper, a maker, scissors, tape, and aluminum foil. (I used aluminum foil on the outside instead of the suggested black paper. I...
Continue Reading