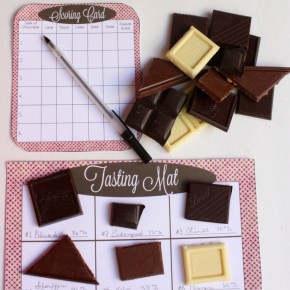 We've all heard of wine and cheese tastings.
But how about a CHOCOLATE tasting?!
As a chocoholic, I was shocked when I got married and my husband stated that "all chocolate tastes the same."  Lies, I tell you!  I used to work at a chocolate factory, and there was no way that he was going to tell me that a cheap candy bar by the check-out could compare to the silky, creaminess of imported chocolate.  Throughout the last six years of our marriage, I've been on a...
Continue Reading