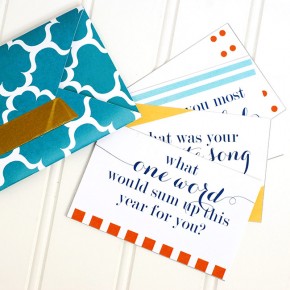 New Year's Eve Activity 
New Year's Eve is a time to reflect on the past year and remember all the good times! This New Year's Eve Reflection Game is the perfect way to reflect this holiday either as a couple or as a family! 
Disclaimer: This post contains affiliate links. To learn more about 'em, click here.
Last year for New Year's Eve my husband and I enjoyed a quiet night in - just the two of us. While we definitely love a good party, we wanted this year...
Continue Reading