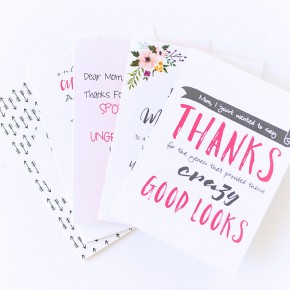 Funny, FREE Printable Mother's Day Cards
Mother's Day is right around the corner and you know we've always got your back, right? That's why today we are hooking you up with FIVE different FREE printable Mother's Day cards. And these aren't your average, ordinary, run-of-the-mill Mother's Day cards either. Oh no. These cards are seriously hilarious! No matter which one you pick, we're pretty sure your mom is going to be cracking up.
Basically, if your mom has a fun...
Continue Reading