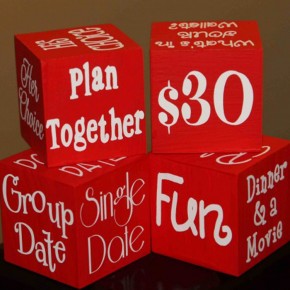 **GIVEAWAY HAS ENDED!
Please check out our Facebook Fan Page to see who the WINNER is!! :)
It's the FIRST day of February....the month of L.O.V.E. *sigh*  Well, we thought we would show our READERS a little love as well and offer you all another GREAT giveaway!  How does that sound?
We are SUPER excited about our newest sponsor -  Say It On The Wall!!  They have sooooo many products that are super fun....we just didn't know what to tell you about first!?!  Let...
Continue Reading