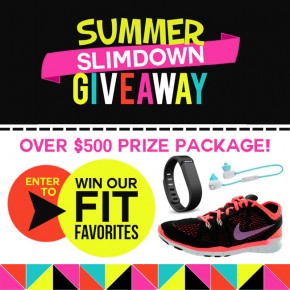 There's something about summer that makes us pay more attention to our health and fitness.  Maybe it's because we want to get our bodies in shape for those pretty bathing suits, shorts, and fun summer dresses we love to wear!  Whatever it is, to celebrate being healthy and fit this summer, we joined forces with some of our favorite bloggers for a fabulous...

Summer Slimdown Giveaway!

WIN some of our very favorite fitness apparel and gear AND a...
Continue Reading