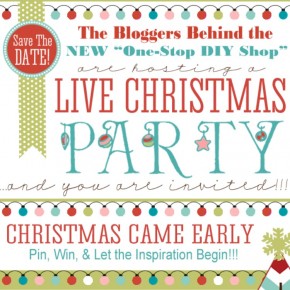 Are you ready to PAR-TAY?!
It's FINALLY here!  The day we have been waiting for!
Our LIVE Christmas Party is happening TONIGHT on Pinterest!
Are you ready to PAR-TAY?!
Remember that super cool Group Pinterest Board we are a part of?? The one called, The One-Stop DIY Shop, that you should ALL be following!?  Well, those fabulous bloggers & we have come together to throw another LIVE Party on Pinterest that will be all about CHRISTMAS… and you are...
Continue Reading