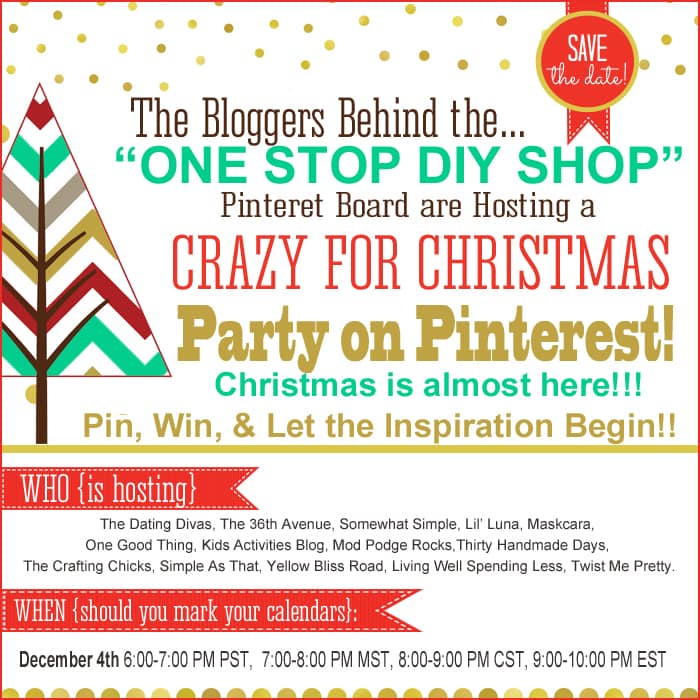 Mark your calendars and SAVE THE DATE
for December 4th!
Cozy up with some cocoa and get ready to PIN Everything in Sight!
Because we are pleased to announce the...
Crazy for Christmas Party ON Pinterest
with your Favorite Bloggers!
Remember that MUST-FOLLOW Pinterest Group Board filled with extreme craftiness, beauty & fashion tips galore, genius organizational & DIY ideas, plenty of kid-entertaining and hubby-lovin' suggestions, and ways to SAVE more...
Continue Reading