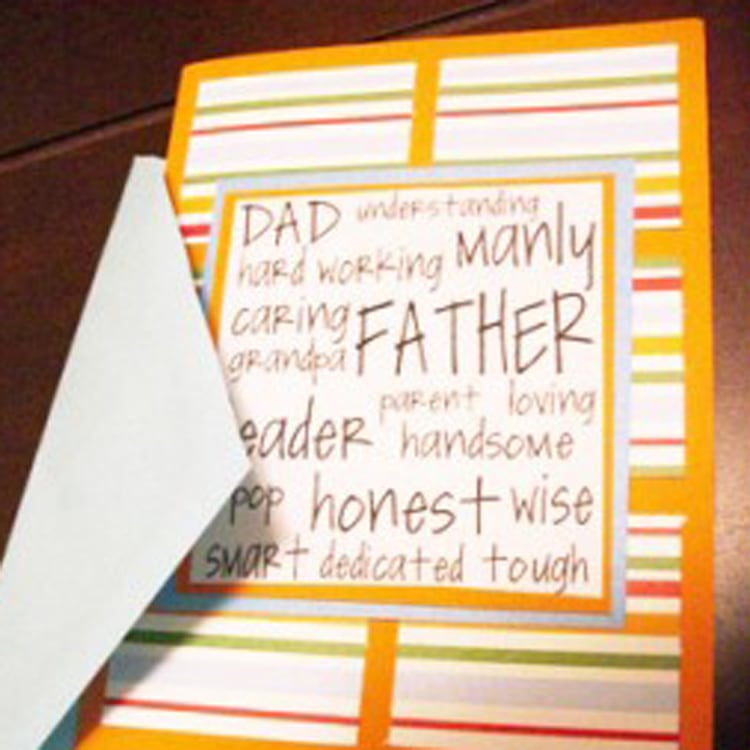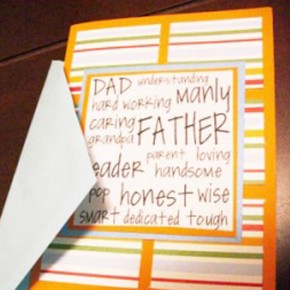 We live in a separate state than our parents so Father's Day cards are the best bet for us!  I always have tons of scrapbook paper on hand for times when I need to make a quick card for birthdays or special events, etc...  Here is a tutorial for a quick and easy Father's/Grandpa's Day card!
Cardstock for the actual card folded in half longways.
Cut decorative scrap paper into 6 squares - all the same size.
Use a glue stick to attach the 6 squares to...
Continue Reading