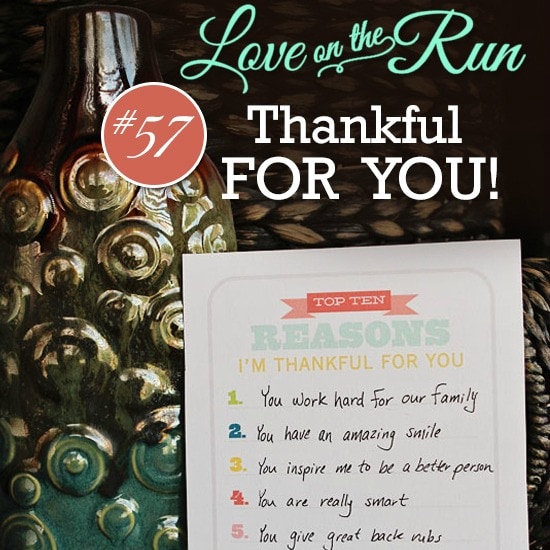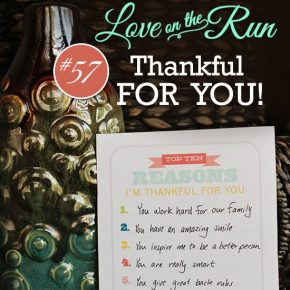 Top 10 Reasons Why I'm Thankful For You
Welcome back to our LOVE ON THE RUN series!
If you are new to these cute posts airing EVERY FRIDAY, check out all the details HERE.
Today's Love on the Run tip features a sweet free printable to list the top ten reasons why you are thankful for your spouse.
Simply print it off and fill it out in time to give it to your honey for a Thanksgiving surprise!
This Love on the Run idea uses a cute free printable posted on...
Continue Reading