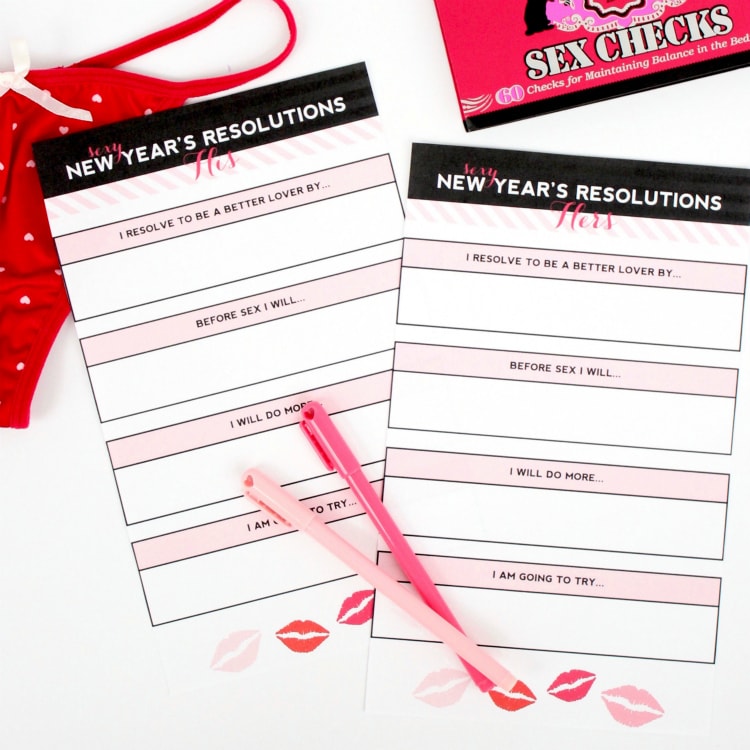 New Year's Resolutions for the Bedroom!
The tradition of New Year's Resolutions is all about starting fresh, and making goals. We do this with healthy eating plans, exercise goals and all sorts of other self improvement areas. This year, resolve to be a better LOVER to your spouse! Start fresh in your sex life with our Sexy New Year's Resolutions printables!
Disclaimer: This post contains affiliate links. To learn more about 'em, click here.
Sweet designer...
Continue Reading