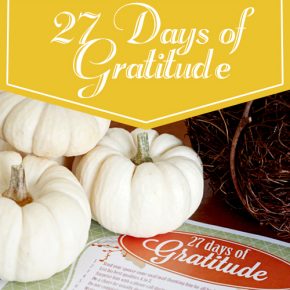 Gratitude Countdown to Thanksgiving
Use this fun countdown to show the one you love the most how grateful you are for them every single day. Get in the spirit of the season with a gratitude challenge.
Somehow November flows into December and all the craziness of the holidays can make you easily push aside the most important person in your life. Don't let your passion for the perfect holiday season cause you to forget about your husband and how much you love...
Continue Reading