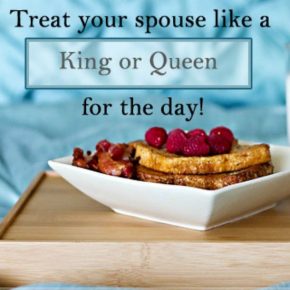 King or Queen for the Day
Are you looking for a way to spark some friendly competition with your spouse?  Here is an easy idea sent in by one of our fabulous readers, Courtney, on how to show your sweetheart some love:
*       *       *       *       *       *       *       *       *       *       *
We put wagers on things a lot... it makes for fun and flirty competition!  We do Suduko, crossword puzzle...
Continue Reading