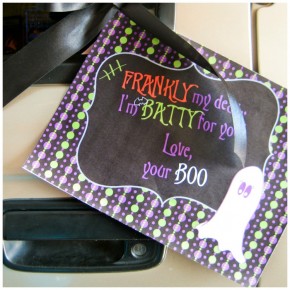 Welcome back to our LOVE ON THE RUN series!
If you are new to these cute posts airing EVERY FRIDAY, check out all the details HERE.
Today we are sharing a quick and easy love note idea for Halloween that your spouse will enjoy.
The hiding places are endless. I like to hide all my notes in random spots around the house or in my hubby's car. Some of my favorite places are inside the cereal box pushed under most of the cereal, tucked into a pocket of his favorite...
Continue Reading