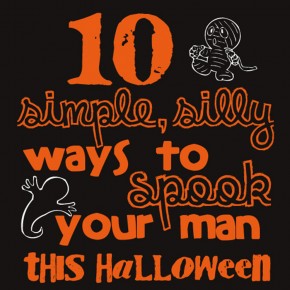 10 Ways to Spook Your Husband… 
Put fake blood in your mouth and allow it to ooze out after your husband comes home from work.
Place fake spiders all over the house and allow them to be found by your man.
Create a "dummy" with the kids before he gets home from work and set it on the porch or somewhere that he will see it right when it gets home.  (Make sure the porch lights are off...)
Buy fake teeth for yourself and your kids. Put them...
Continue Reading