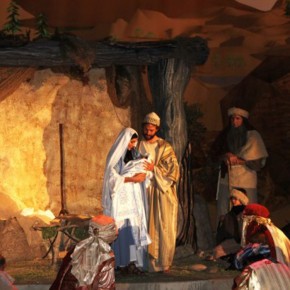 We hope you are having an extremely MERRY Christmas with ALL of your loved ones!  We sure are!  We wanted to share a special message with our fabulous readers on one of OUR favorite days of the year.  Enjoy!!
It's Christmas Night
By: Max Lucado
It's Christmas night. The house is quiet. Even the crackle is gone from the fireplace. Warm coals issue a lighthouse glow in the darkened den. Stockings hang empty on the mantle. The tree stands naked in the corner....
Continue Reading