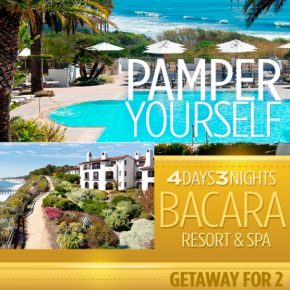 Getaway Giveaway
**Giveaway has ended - please see bottom of post for winner's name.**
We're excited to announce one of the BIGGEST GIVEAWAYS  we've ever done!
We want to say THANK YOU to our fabulous Pinterest followers and we can't think of a better way than this! 
...we're talking, worth more than $5,000 in prizes kind of big!! Are you excited out of your mind yet?
 Ya'll, it's time to jump up and down on the couch AND pick up the phone to call your best...
Continue Reading