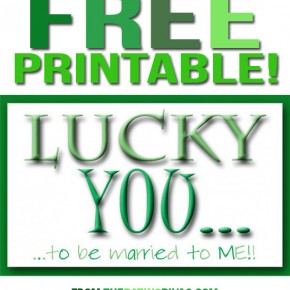 I found this CUTE idea HERE....and decided this was the PERFECT gift to place in my husband's car in the morning...(you could ALSO have this at the end of Kristen's AWESOME "Treasure Hunt"...)
...so I made my sign...
(There's a front & a back....cut them out and glue them back-to-back.)
I found a smaller paint can at Michael's for only $2.99...and filled it with some of Jamie's FAVORITE treats...that were St. Patrick's Day colors, of course!!
...
Continue Reading