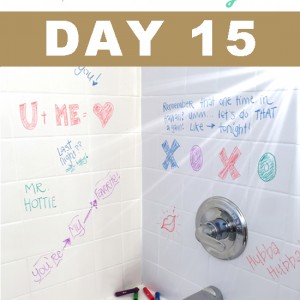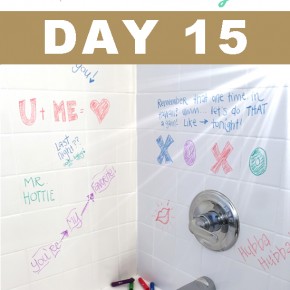 I just think this is the CUTEST idea out there!! Who says that when you grow up you CAN'T play in the tub anymore???? LOL Well WE say you can!
MATERIALS NEEDED:
A Shower
Crayola Bath Markers
LOVE CHALLENGE - DAY 15:
Today you are going to leave a BUNCH of fun love notes in a very unexpected place in the house... your shower!! Some genius invented "shower markers" that wash off when you are done with them! Now, you have to be sneaky because you don't want...
Continue Reading