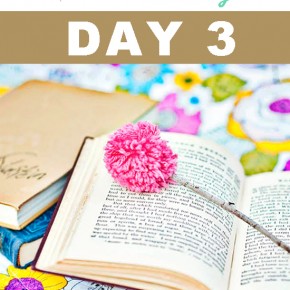 Get EXCITED for Day 3!! Today's challenge is a little bit of a THROWBACK to your childhood.  Did you ever try spy decoding as a kid?  Whether the back of cereal boxes or the surprise inside, I always loved a good spy kit.  This fun love challenge won't require invisible ink though, just a few items that you can find around the house.
MATERIALS NEEDED:
Newspapers, Books, or Magazines
Bookmark Printable
Pens or Pencils
LOVE CHALLENGE - DAY 3
Day 3 is all...
Continue Reading