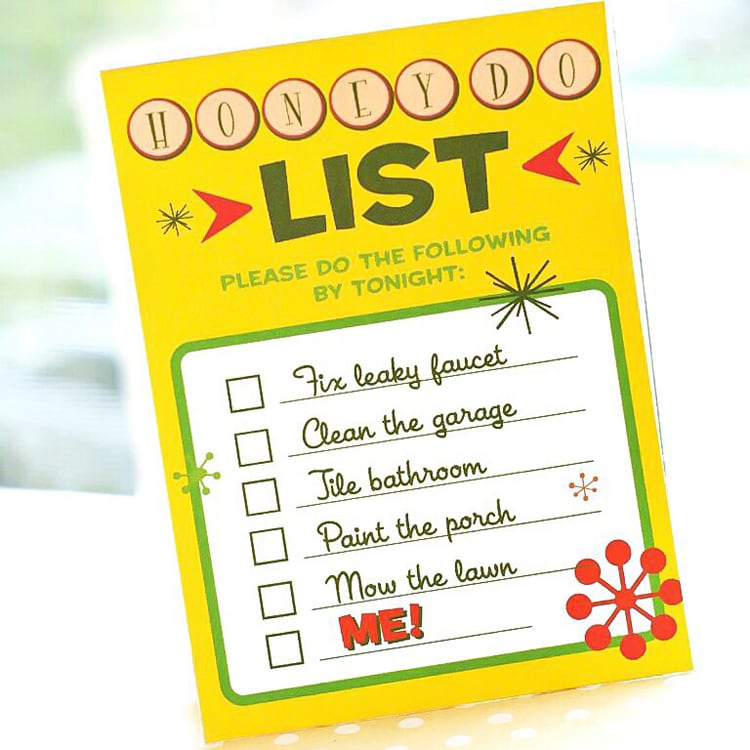 Sexy Honey Do List
Guys! We're on Day 29! The EVE of our last challenge day (tear!). So sad for it to end! Don't worry, the last couple ideas we have for you are GOLD. This flirty, retro, to-do list note is a perfect way to get your spouse in the mood for some lovin'!
MATERIALS NEEDED:
Sexy Honey Do List Printable
LOVE CHALLENGE - DAY 29:
Most of the items on your spouse's to-do list are mundane tasks around the house that they are less than excited to do....
Continue Reading