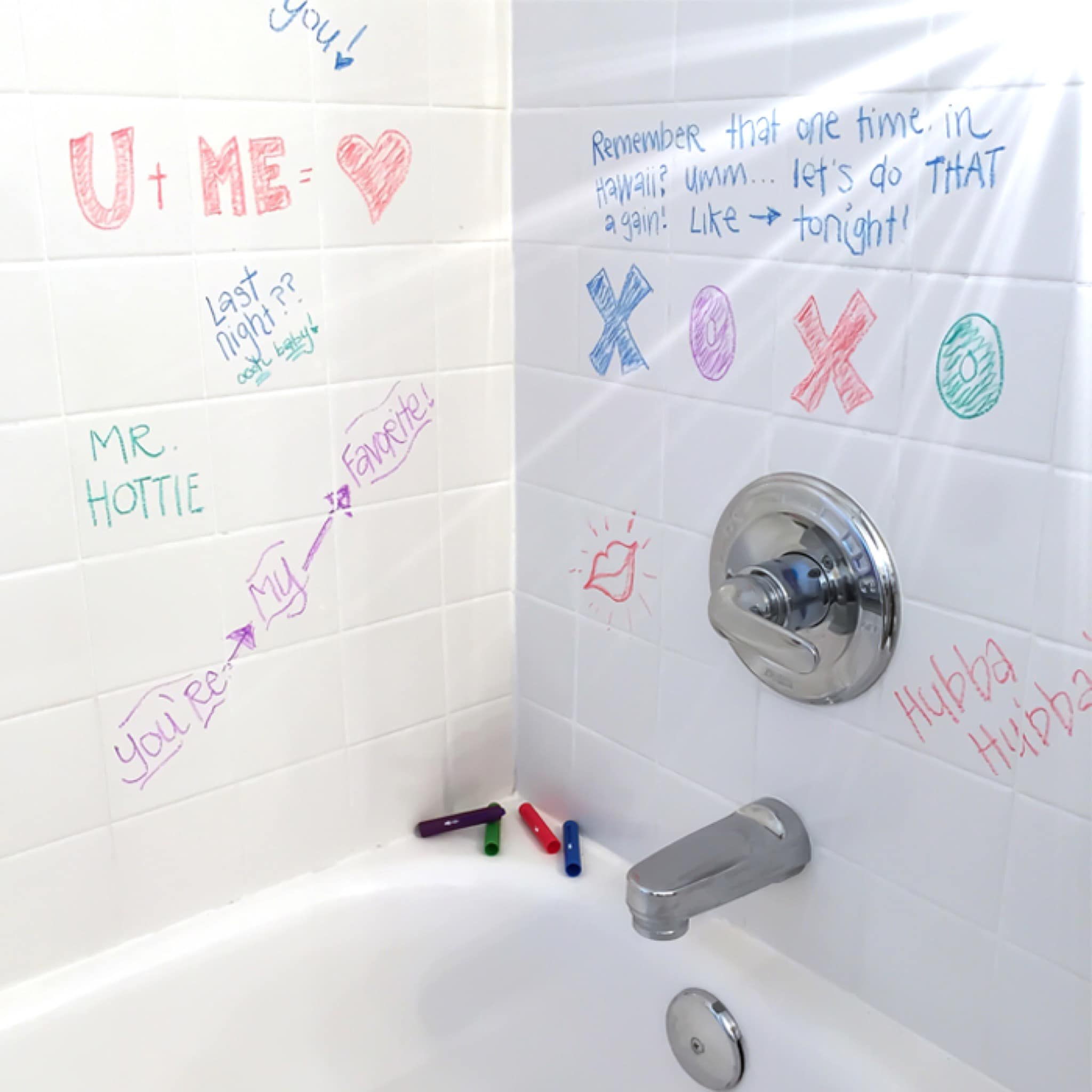 Shower Love Notes
Today is SUCH a fun idea! Your spouse will pull back the shower curtain to find love notes covering the walls. They can read and be "showered" in your love while they get squeaky clean!
MATERIALS NEEDED:
Shower Markers or Crayons
LOVE CHALLENGE - DAY 20:
Your spouse is about to find a steamy surprise waiting for them when they hop in the shower! Just get some fun shower crayons or markers and then go to town coloring on the walls of your shower!...
Continue Reading