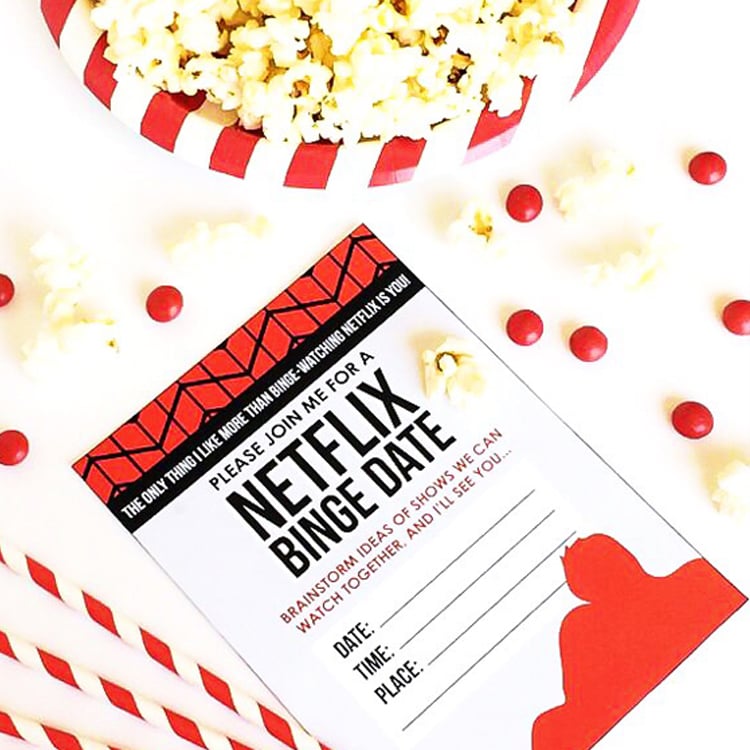 Netflix Binge Date Night
Day 4 is already here! We are off to a FABULOUS start!
MATERIALS NEEDED:
A Netflix account, your favorite snacks, and the Netflix Binge Night Printables
LOVE CHALLENGE - DAY 4:
Snuggle up next to your sweetie and this effortless date night! But this isn't just any old "move night" date... you'll keep the conversation alive and enjoy each other's company as you binge out on your favorite Netflix shows!
Grab the Netflix Binge Night...
Continue Reading