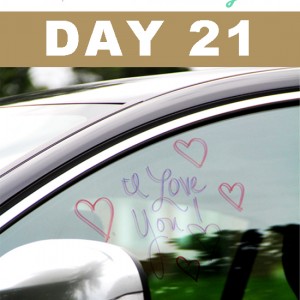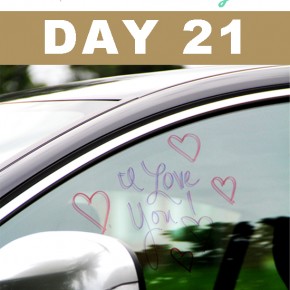 We only have 9 more days left!! Can you believe it? We have been LOVING the challenge and we hope that you are enjoying it, too!  Today's challenge is super duper easy and FAST! I actually do this all the time at work to help boost morale and so I know it will work for your honey, too!
MATERIALS NEEDED:
Dry erase markers or Vis-a-Vis
Car window
LOVE CHALLENGE - DAY 21
This challenge is based off of our Love on the Run idea and not only is it SUPER CUTE and...
Continue Reading